ProAV Lecture Hall Design Guide
Next-generation products, available from Creation Networks will change the way you work and connect.
36' x 60' | 2160 SF
Seats: 40-100
Technology:
$75,000 - $105,000
Furniture:
$155,000 - $260,000
Please note: All pricing is conceptual and is based upon the wide range of product choices available. In addition, each space has unique considerations; acoustics, buildout, labor costs, infrastructure etc.…
---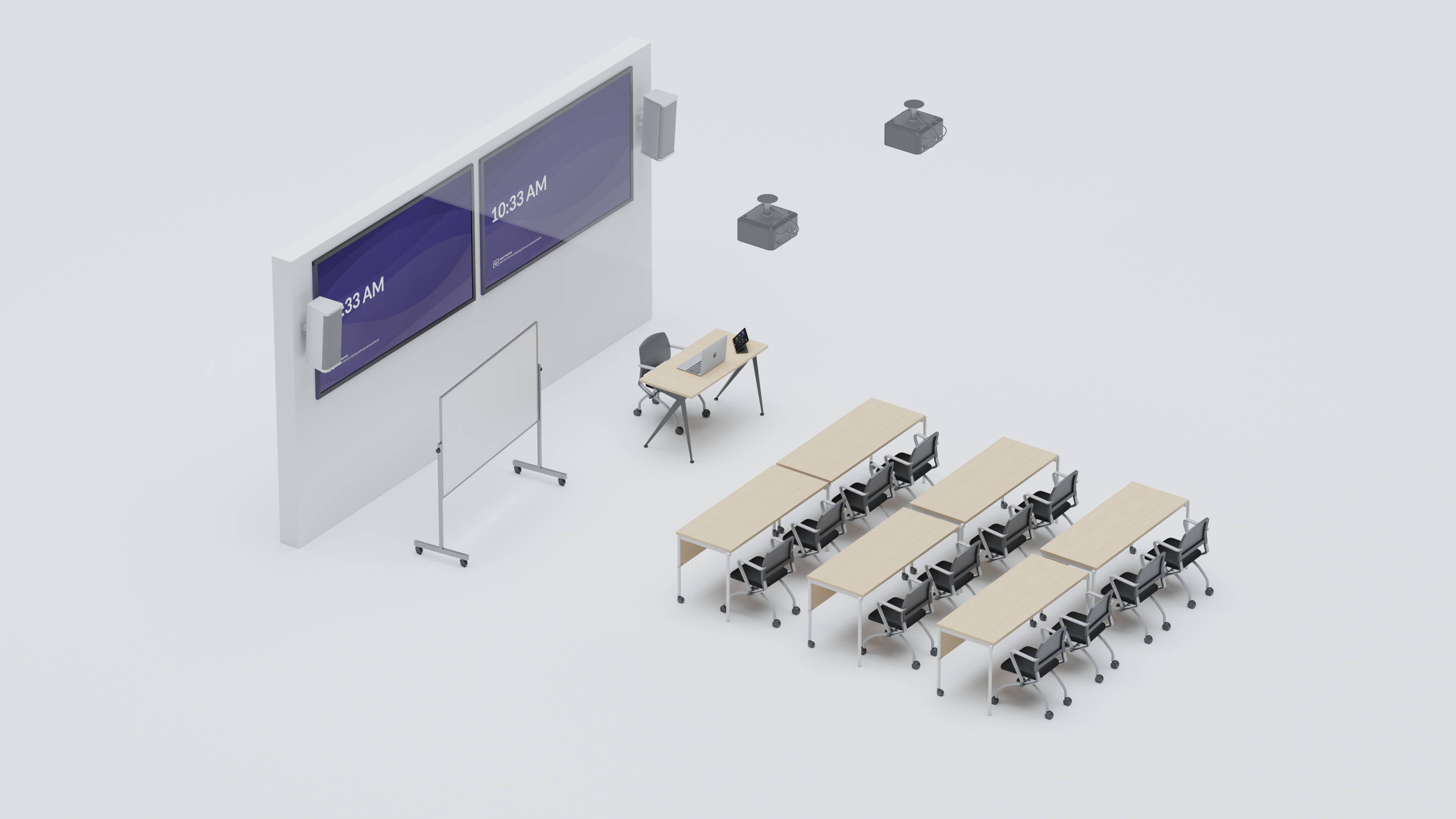 Medium to Lecture Hall designed for 40-100 students with dual projectors.
Audio and video products are crucial for enhancing the learning process in educational institutions worldwide. Creation Networks offers AV systems that provide high-quality visuals and sound, easy-to-use controls, and reliable performance tailored for educational purposes.
Lecture halls in colleges and universities are perfect for hosting popular classes with a significant number of students. These halls typically have tiered seating arrangements that ensure everyone has an unobstructed view of the lecturer or AV presentation, making them an ideal setting for keeping a large group engaged. AV systems are used to amplify the lecturer's voice and project instructional material onto large screens to ensure that even the students seated at the back can see and hear the instructor clearly.
Discover how Creation Networks, with its exceptional variety of products designed specifically to cater to the distinct requirements of educators, can be an invaluable collaborator in achieving outstanding academic results.
---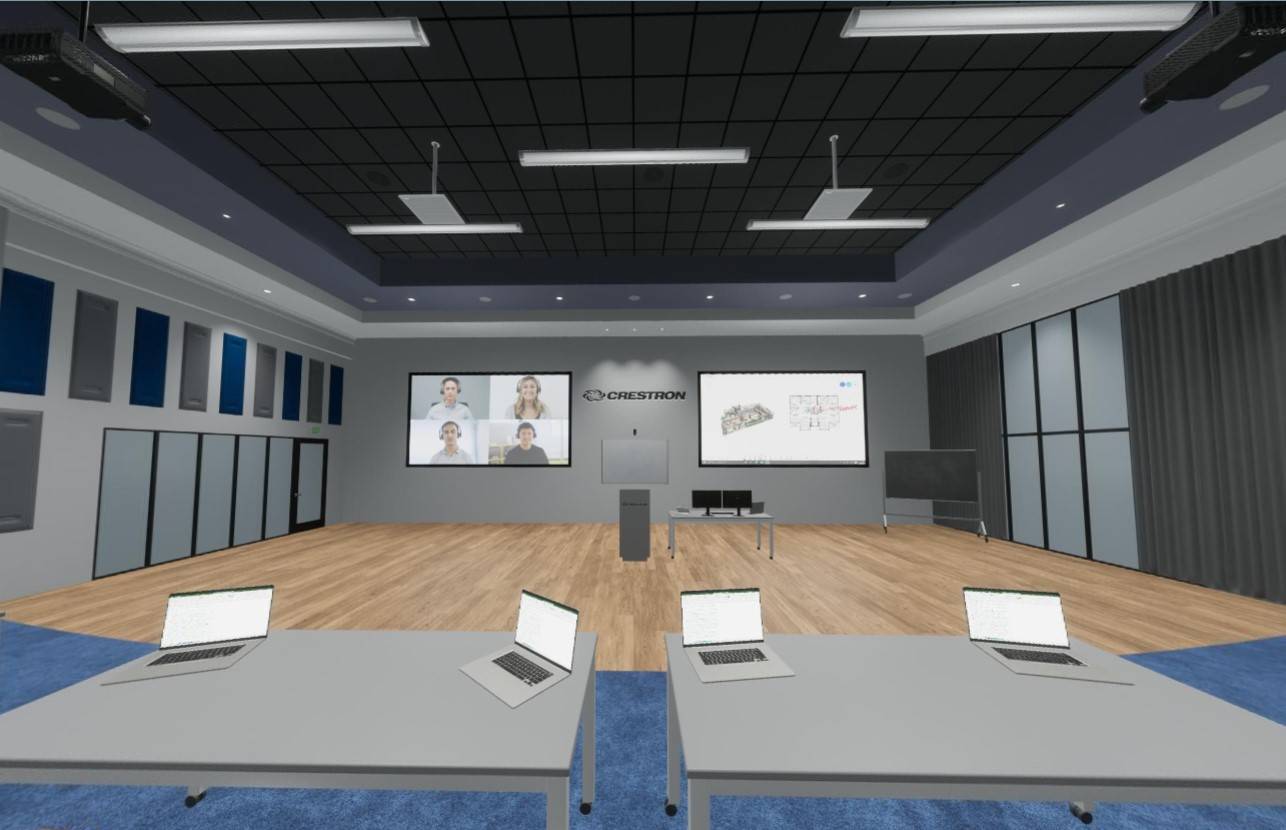 Do you have questions about our ProAV Lecture Hall Design Guide? Have a Creation Networks AV Technology expert reach out to you during our business hours.
Technology Solutions and Services Focused on Your Needs
We provide industry-leading expertise and a customer-centric approach help you design and deploy audiovisual technology solutions and services for your unique environment.