avocor interactive displays
CREATION NETWORKS WILL FIND THE PERFECT INTERACTIVE DISPLAY SOLUTION FOR YOU
INTERACTIVE DISPLAY TECHNOLOGY
DISPLAY SOLUTIONS FOR YOUR MARKET
| | | |
| --- | --- | --- |
| | | |
| | | |
AVOCOR INTERACTIVE TOUCH SCREEN DISPLAY SOLUTIONS
Choosing the right collaboration display for your meeting space
GOOGLE MEET SERIES ONE

Two new revolutionary all-in-one touchscreen video collaboration devices that bring together video conferencing, whiteboarding, and more for an immersive, effortless, approachable hardware for every room and space.

AVOCOR G SERIES

The Avocor G series interactive display screens for schools and classrooms are a no-compromise, sleek powerhouse that delivers an immersive 4K experience with precise inking and stunning brightness to deliver a high-performing collaboration environment.

AVOCOR E SERIES

The cost-effective E series interactive displays for business comes in a range of size options from 55" to 86" and features optically bonded glass into a 4K infrared display, making the solution ideal for budget-conscious users.

AVOCOR W SERIES

The Avocor all-in-one W solution is Certified for Microsoft Teams and comes in 55" and 65" options. Features an integrated 4K video camera and soundbar, making it an out-of-the-box solution, no additional hardware required.
AVOCOR L SERIES ULTRAWIDE 21:9 DISPLAYS - EXPANDING THE AVOCOR PRODUCT PORTFOLIO TO ENHANCE TEAM COMMUNICATION AND ENGAGEMENT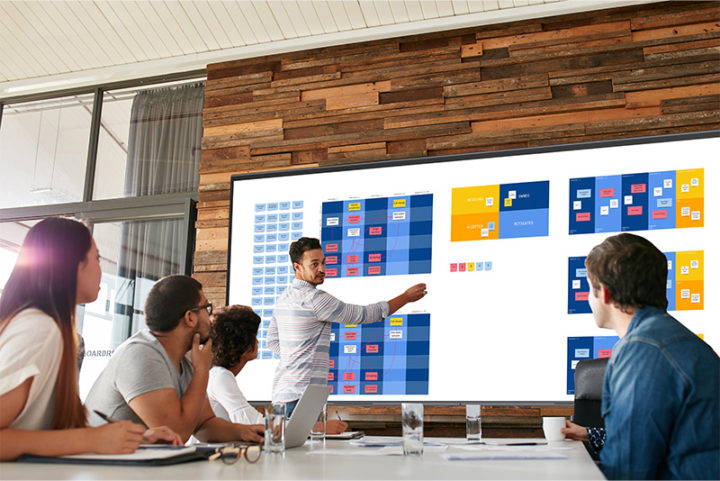 L SERIES TOUCH- ULTRAWIDE 21:9 DISPLAYS
AVL-1050-D
Beautiful touch screen with a brushed aluminum industrial bezel, ideal for large rooms used for interactive touch screen meetings and training.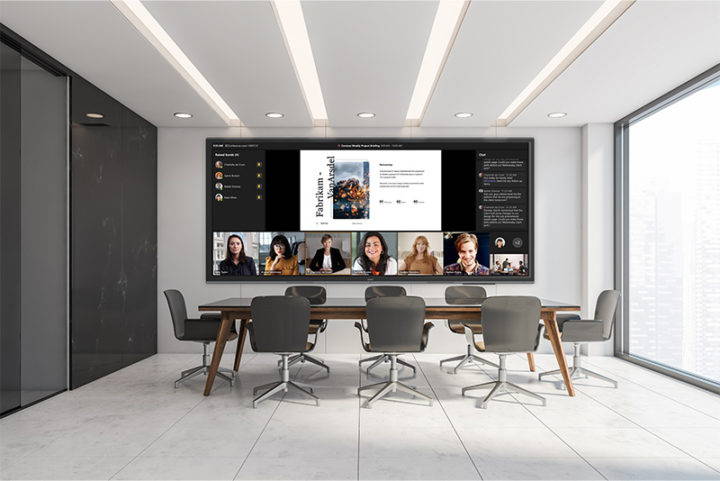 L SERIES NON-TOUCH - ULTRAWIDE 21:9 DISPLAYS
AVL-1050-T
The Ultrawide feature for Microsoft Teams Rooms is carefully crafted to elevate your overall experience, mainly when seated in the front row. Its immersive and wide-angle display enables you to engage more effectively and efficiently during meetings, providing you with a seamless and dynamic collaboration experience.
Collaboration Meeting Platforms
Certified solution for Teams
The Avocor 65" W series is the world's first display certified for Microsoft Teams. With a built-in video camera, microphone array, and soundbar, taking Teams into your meeting has never been easier.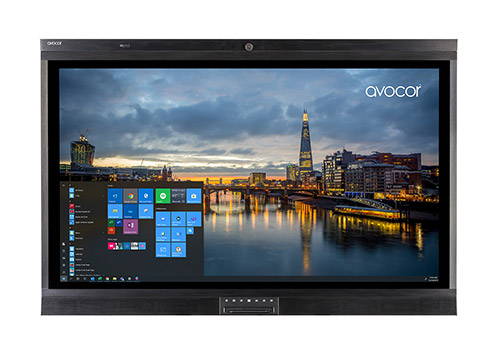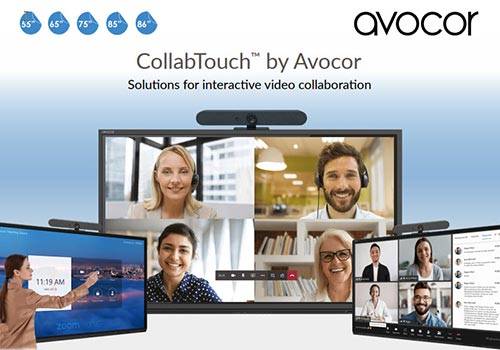 Solutions for interactive video collaboration
Make collaboration even more effective in meeting rooms, schools, and home offices by teaming Zoom with interactive displays from Avocor. Avocor has a range of Zoom Room options to meet any room configuration, each designed to enable users to book and start meetings quickly, share content easily, and add dial whiteboarding and annotation to your Zoom experience.
Expert Avocor Display Guidance from Industry Experts
Our Avocor specialists have spent decades focused on understanding the needs of organizations like yours.
CREATION NETWORKS PROVIDES AVOCOR INTERACTIVE DISPLAY SOLUTION
TECHNOLOGY FOR EVERYWHERE YOU WORK
Conference | Meeting Rooms Interactive Touch Displays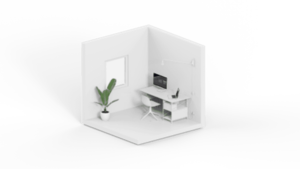 Avocor interactive touchscreen displays forbusiness meetings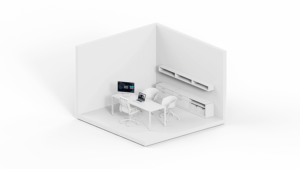 Avocor interactive displays for personal workspaces
Avocor interactive screen for small meeting rooms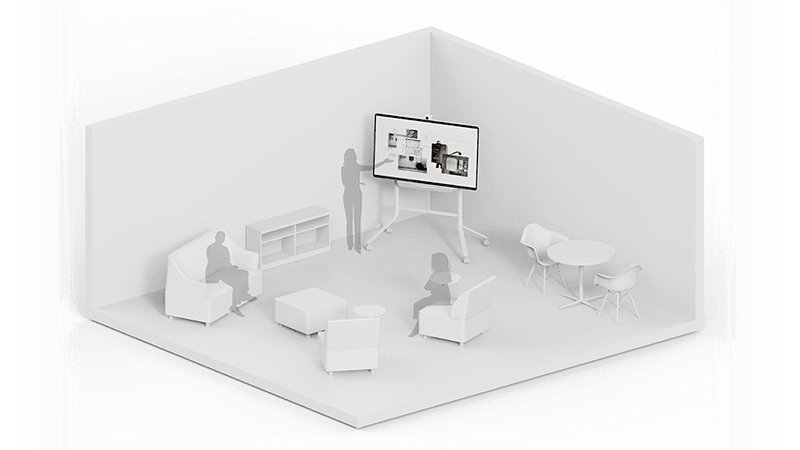 Avocor interactive flat panel displays for spontaneous meetings and huddle spaces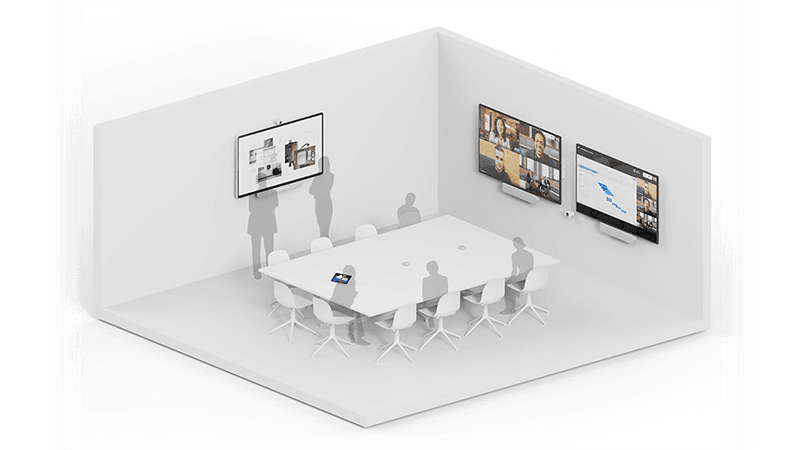 Avocor interactive wall displays and interactive whiteboards for meeting rooms
Google Meet Series One Board 65 by Avocor
All-in-one touchscreen video conferencing, whiteboarding, and more
Google Meet Series One Board 65 by Avocor is designed to bring teams together for more efficient, equitable, and intuitive collaboration. The interactive touch 65" Series One Board 65 can be wall-mounted in small-to-medium collaboration spaces
Groupshare | Multi-platform solution
For IT admins that want productive and secure meeting spaces that are not tied to one vendor, Groupshare enables simple one-touch meeting and app launches because of its open approach to the apps used in meeting rooms. For companies that embrace multiple UC platforms (Teams, Zoom, etc.) this software brings immediate benefits.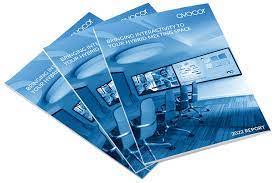 BRING INTERACTIVITY TO YOUR HYBRID MEETING SPACE
Discover our framework for choosing the right Interactive display for your hybrid meetign space.
CREATION NETWORKS IS BUILDING RELATIONSHIPS






Want to chat with a Creation Networks Avocor specialist or set up a demo in your region?
Technology Solutions and Services Focused on Your Needs
We provide industry-leading expertise and a customer-centric approach help you design and deploy audiovisual technology solutions and services for your unique environment.