Jupiter offers innovative solutions to help streamline communications, boost collaboration and increase productivity.
Jupiter Pana 21:9 5K LCD Displays
Pioneering ideas, the ultrawide point of view
Jupiter enables mission-critical, 24/7 informed decision-making via collaborative visualization processors and software. We support government, military, public and private agencies, enterprise, healthcare, banking, energy, police, space, major transportation and more. We are introducing three lines of 21:9 displays to the market that bring compelling features and a new way of viewing and interacting with your content.
Discover Pana 105 21:9 Displays

21:9 in native 5K resolution
Touch and Non-Touch versions
Great C-Suite application
Preloaded with SimpleShare® (Optional)
See the World through a 21:9 Lens
Pana's 21:9 ultrawide 5K resolution brings a refreshing form
factor to the conventional display market. Our 8-foot wide Pana
105 canvas optimizes team productivity allowing for improved
interaction and work place collaboration.
Discover Pana 81 21:9 Displays

21:9

Ultra-wide aspect ratio
Frameless glass to edge design
Precision metal-mesh capacitive touch
Incredible visual
Nimble 5K footprint

76 x 33.3 inches

1933 x 847 mm
The Market leader for ultra-wide LCD displays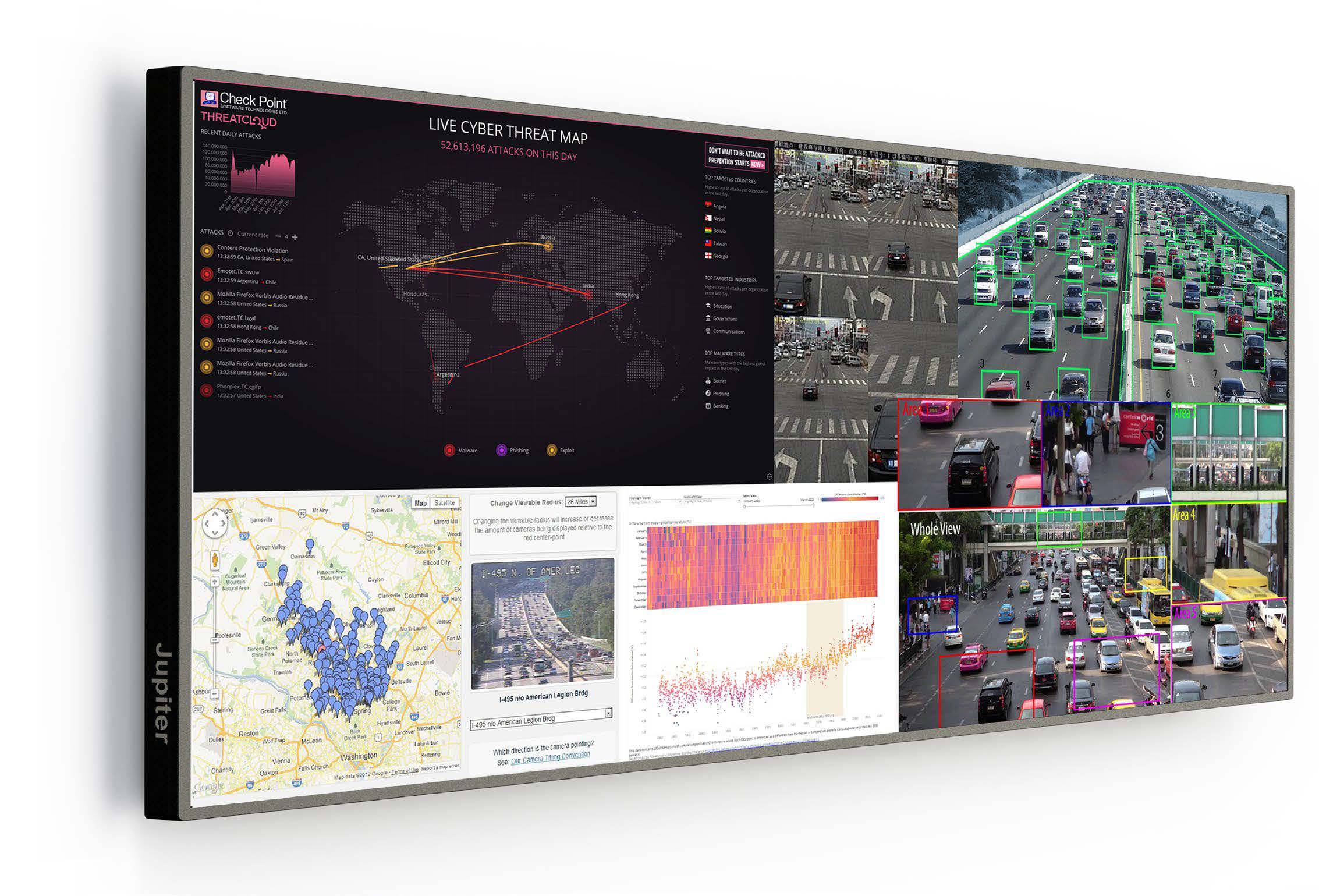 Discover Pana 34 21:9 Ultrawide Display

Our 8-beamforming microphone array has multi-level noise cancelling capabilities to ensure a clean voice. And our 24-watt custom designed speaker system delivers true sound with a classic tweeter through base-reflex architecture.
Built for the modern office
We designed a flexible camera module that not only delivers the best of 4K/60Hz with swing and tilt movements, but also adjustable to Pana 34's native 21:9 form factor, giving user a full screen visual experience.
Engineered to meet your Requirements. Any Size. Any Scope.
We don't follow a one-size-fits-all approach when it comes to conference room AV. We can design and install a system that meets your business's unique needs, regardless of the size of your space. AV professionals will assist you in selecting a package that brings your vision to life, and we'll handle the rest with seamless integration and precise execution.
Zavus Xtreme Pixel MicroLED Videowalls
Jupiter engineered proprietary MicroLED processing
1,000 NitsSustained luminance
DCI-P3 Rec.2020 Dynamic color gamut
1,000,000:1 Contrast ratio
Touch Ready Anti-static, dust proof, water resistent
21:9 5K video wall sizes, or customized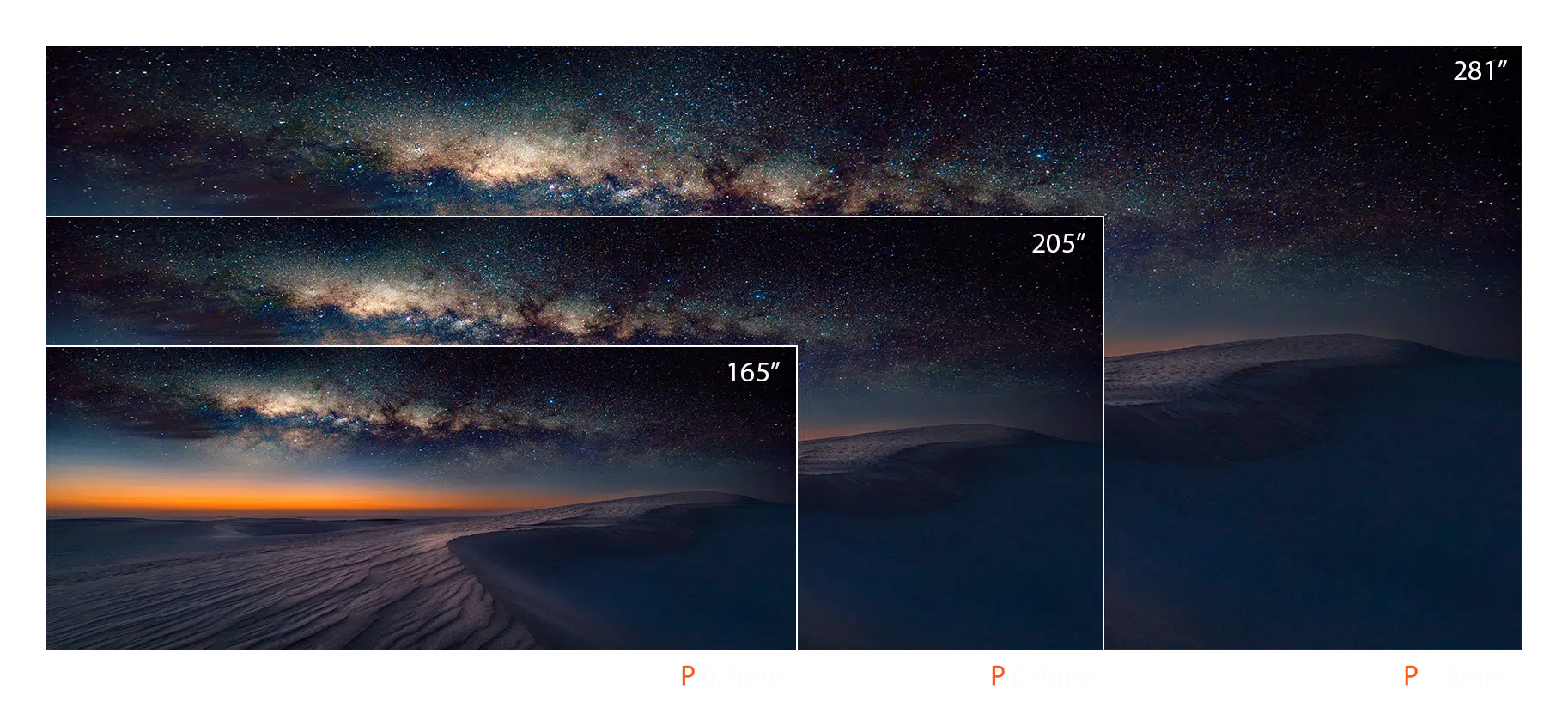 Fit for Microsoft Teams Signature Rooms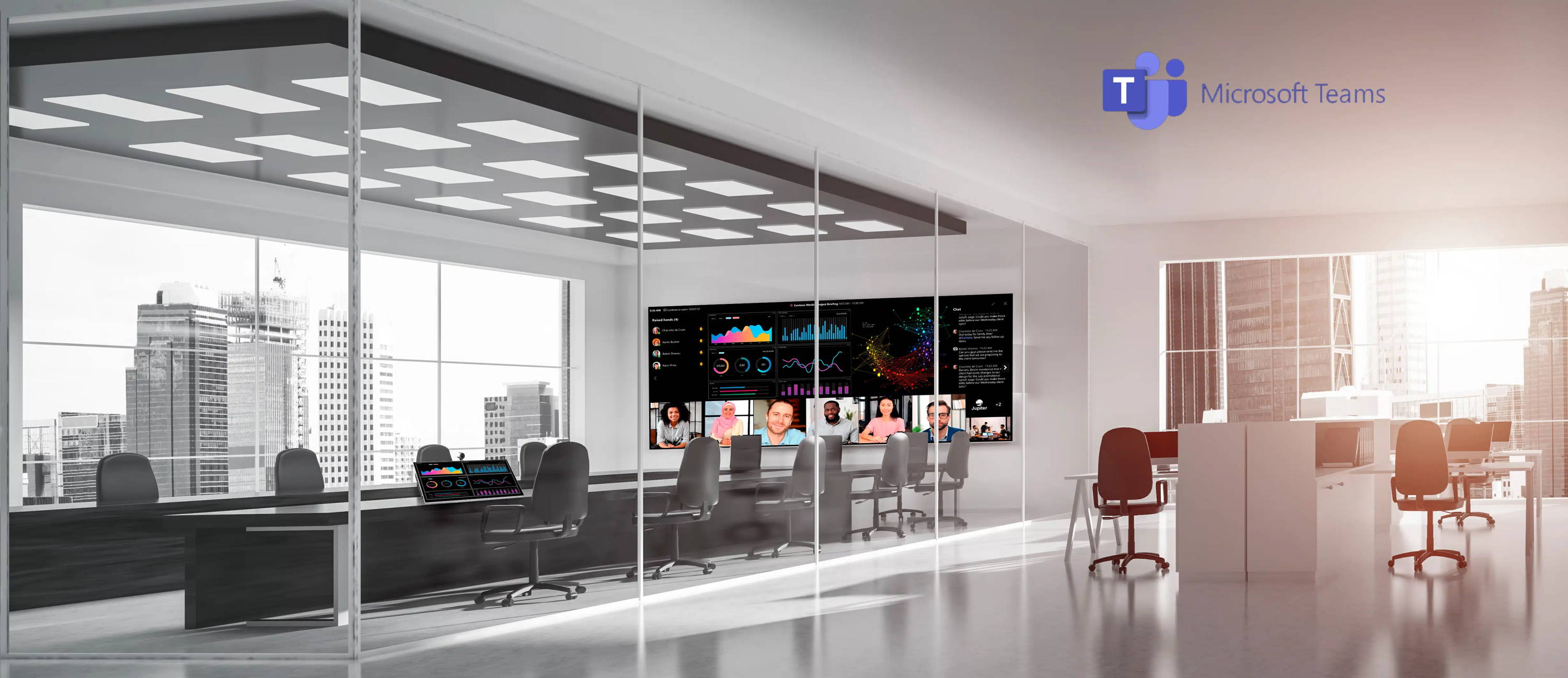 Jupiter TAA Compliant Videowall Bundles
Videowall in a Box™ | Pana displays bundled with Jupiter software and processors
Jupiter's Videowall in a Box solution, when sold as an integrated "end product," is a "U.S.-made end product" as defined at Federal Acquisition Regulation (FAR) 52.225-5, and is therefore Trade Agreements Act (TAA)-compliant.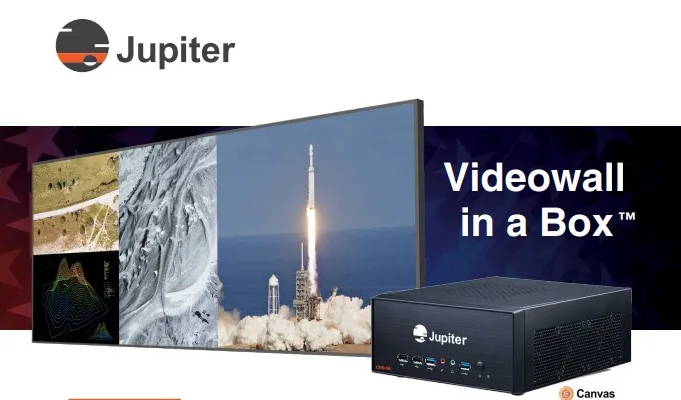 Features of the SimpleShare Interface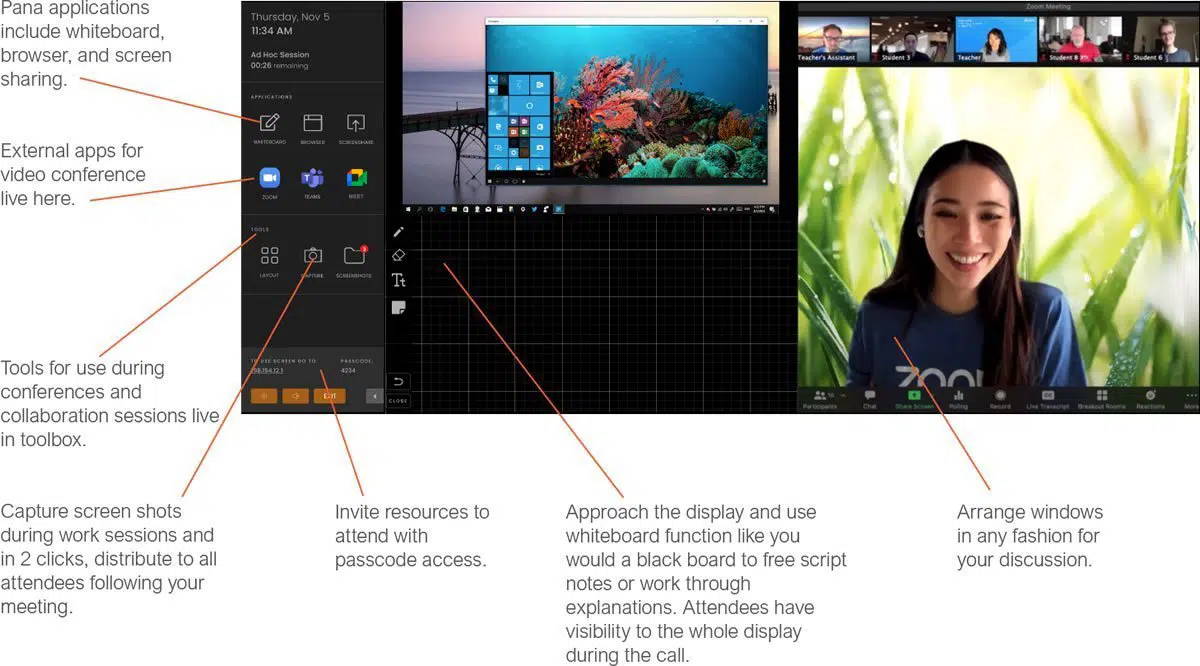 SimpleShare UX for Enterprise
Collaboration made simple
The ultra-wide display and widescreen viewing undoubtedly offers an exceptional and improved user experience across enterprise workflows, including:
Team collaboration and data visualization
Optimal form factor for content viewing & sharing
Joint and individual project productivity
Improved ergonomics for proper posture without exaggerated reaching high or stooping low from lesser aspect ratios.
Modern workspace designs for evolving corporate real estate ecosystems.
Learn More about Jupiter Pana Ultrawide Displays or Zavus MicroLED Videowalls
Want to chat with a Jupiter Video Specialist in your region?
Technology Solutions and Services Focused on Your Needs
We provide industry-leading expertise and a customer-centric approach help you design and deploy audiovisual technology solutions and services for your unique environment.