ProAV Active Learning Workshop Design Guide
Next-generation products, available from Creation Networks, will change the way you work and connect.
30' x 28' | 840 SF
Seats: 24
Technology:
$45,000 - $65,000
Furniture: $45,000 - $50,000
Please note: All pricing is conceptual and is based upon the wide range of product choices available. In addition, each space has unique considerations; acoustics, buildout, labor costs, infrastructure etc.…
---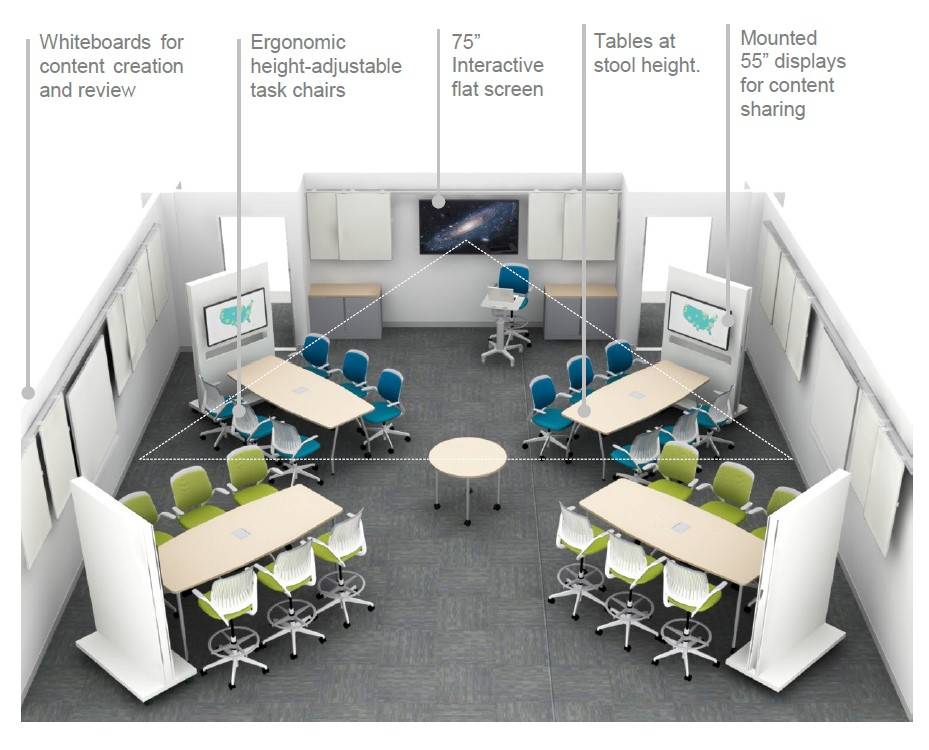 The Learning Workshop is a collaborative learning environment that allows an instructor to send the video signal to all the displays or enables students to work in small groups and view their own content on display. This design is based on four fundamental principles:
•Triangulation display
•Vertical surfaces
•Seamless transitions
•Square room design

The workshop concept can be utilized in the workplace for training rooms, significant teaming situations, and as an innovation center.
Four mobile 55" displays support up to 6 laptop connections for content sharing during group work. Each participant connects and selects their laptop for display using "show me" cables with a blue light to indicate which source is active. Cables are accessible at the recessed cable management system in the table.
Using the 10" touch panel, the facilitator can select their computer, a streaming player, a document camera, or the active source from any of the four displays to share onto the wall-mounted 70-75" flat screen display. Conversely, the facilitator can push their content to all four displays.
The program audio associated with the primary display source is distributed through the space with the audio DSP & ceiling speakers.
---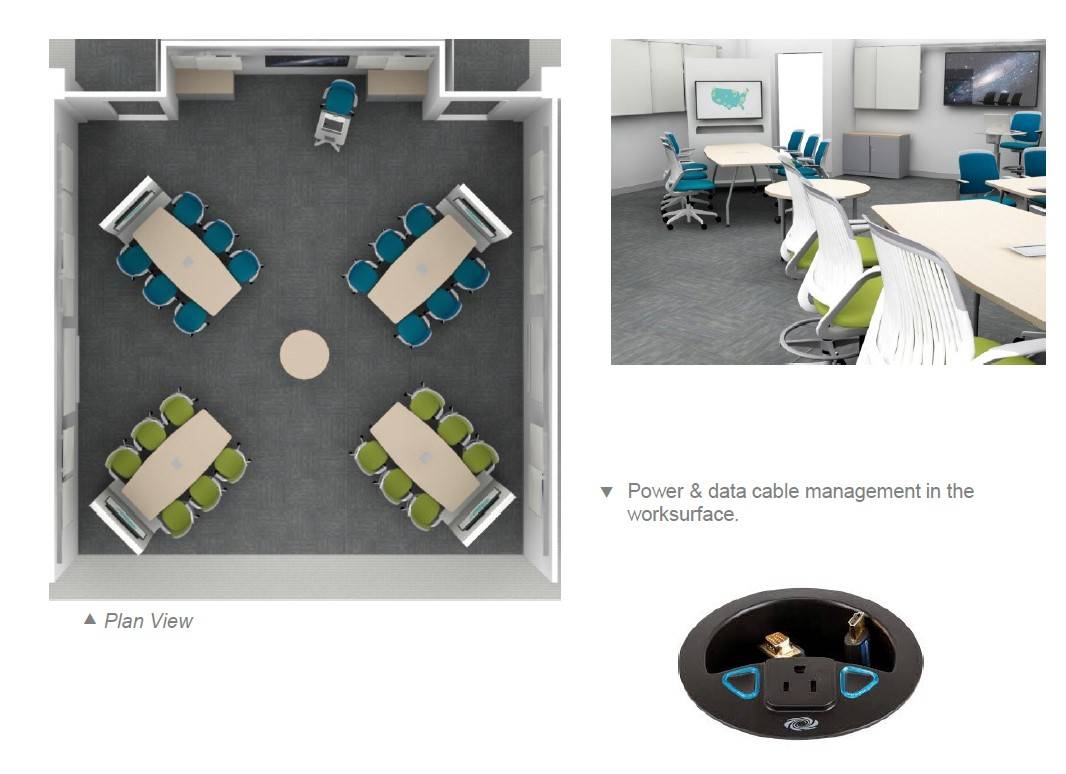 Do you have questions about our Learning Workshop AV Technology Services? Have a Creation Networks AV Technology expert reach out to you during our business hours.
Technology Solutions and Services Focused on Your Needs
We provide industry-leading expertise and a customer-centric approach help you design and deploy audiovisual technology solutions and services for your unique environment.