ProAV Camera Tracking Room Design Guide
Next-generation voice-activated products, available from Creation Networks, will change the way you work and connect.
30' x 30' | 900 SF
Seats: Up to 14
Technology:
$35,000 - $55,000
Furniture:
$55,000 - $60,000
Please note: All pricing is conceptual and is based upon the wide range of product choices available. In addition, each space has unique considerations; acoustics, buildout, labor costs, infrastructure etc.…
---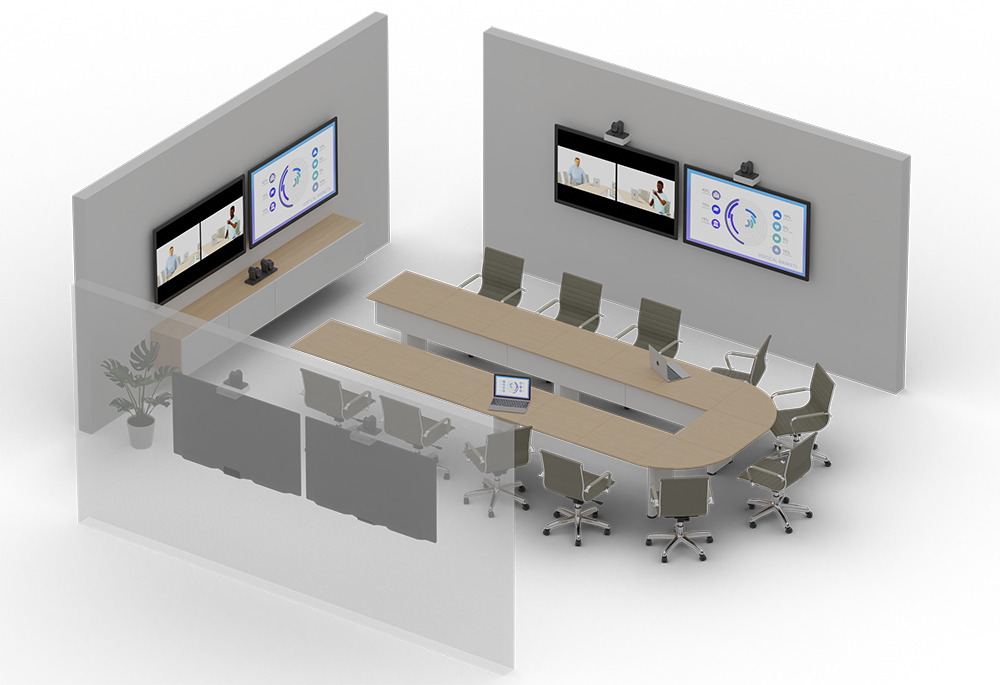 Crestron SightLine - The Sightline large room design is a fully automated voice activated camera tracking meeting room solution designed for the specific needs of hybrid meetings in rooms larger than 20 feet. The room features a voice-activated multi-camera tracking video solution that works with any native or soft codec conferencing platform and delivers an equitable meeting solution for all participants.
Intelligent Video conferencing is needed in a wider array of spaces and for more applications and use cases than ever before, from hybrid meetings and active learning to town halls and live streaming. Each has its own needs and focus points. Crestron has you – and every space – covered with the widest portfolio of voice-activated and intelligent camera tracking available.
So much of human communication is non-verbal. Gestures. Facial expressions. Body language. Eye contact. These visual cues are essential to keeping participants in hybrid meetings fully engaged. As organizations race to add video conferencing to more spaces, the Crestron portfolio of intelligent video solutions lets you do it smarter. And better.
Crestron intelligent video provides a consistent, more dynamic, and equitable hybrid experience. The more remote participants see, the more they feel part of the team. The more automated the solution, the more worry-free it is for in-room participants. When both remote and in-room participants can engage more naturally, they collaborate more effectively.
---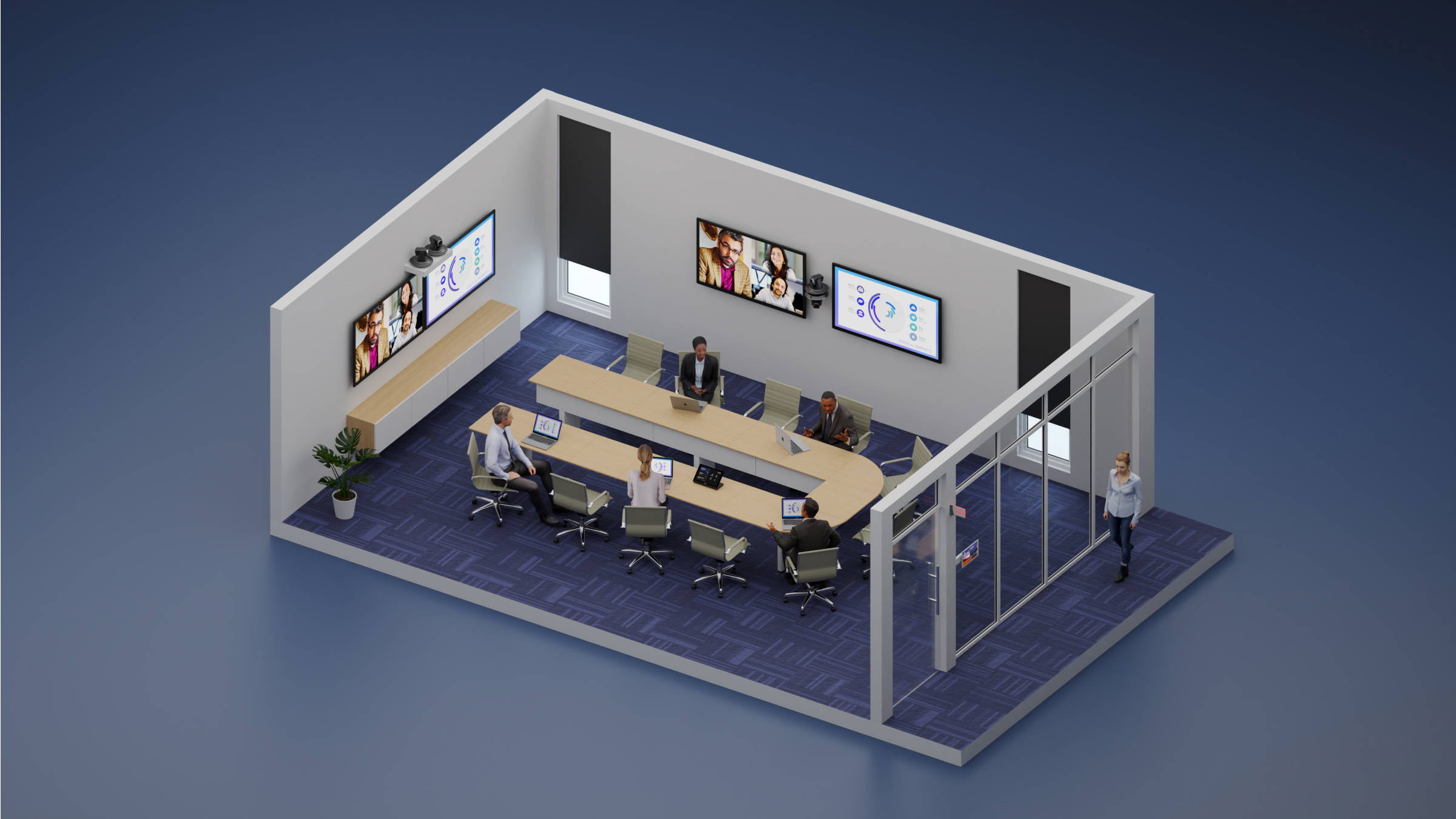 Take natural conversation and effective collaboration to the next level for everyone. By combining the best of everything Crestron has to offer in one space, voice-activated camera tracking brings the immediacy and intimacy of in-person meetings to hybrid meetings.
Do you have questions about our ProAV Tech Cafe Design Guide? Have a Creation Networks AV Technology expert reach out to you during our business hours.
Technology Solutions and Services Focused on Your Needs
We provide industry-leading expertise and a customer-centric approach help you design and deploy audiovisual technology solutions and services for your unique environment.