ProAV Flexible Conference Room Design Guide
Next-generation products, available from Creation Networks, will change the way you work and connect.
Flexible Conference Room (Up to 12 People)
20' x 35' | 700 SF
Seats: 12
Technology:
$20,000 - $30,000
Furniture: $55,000 - $60,000
Please note: All pricing is conceptual and is based upon the wide range of product choices available. In addition, each space has unique considerations; acoustics, buildout, labor costs, infrastructure etc.…
---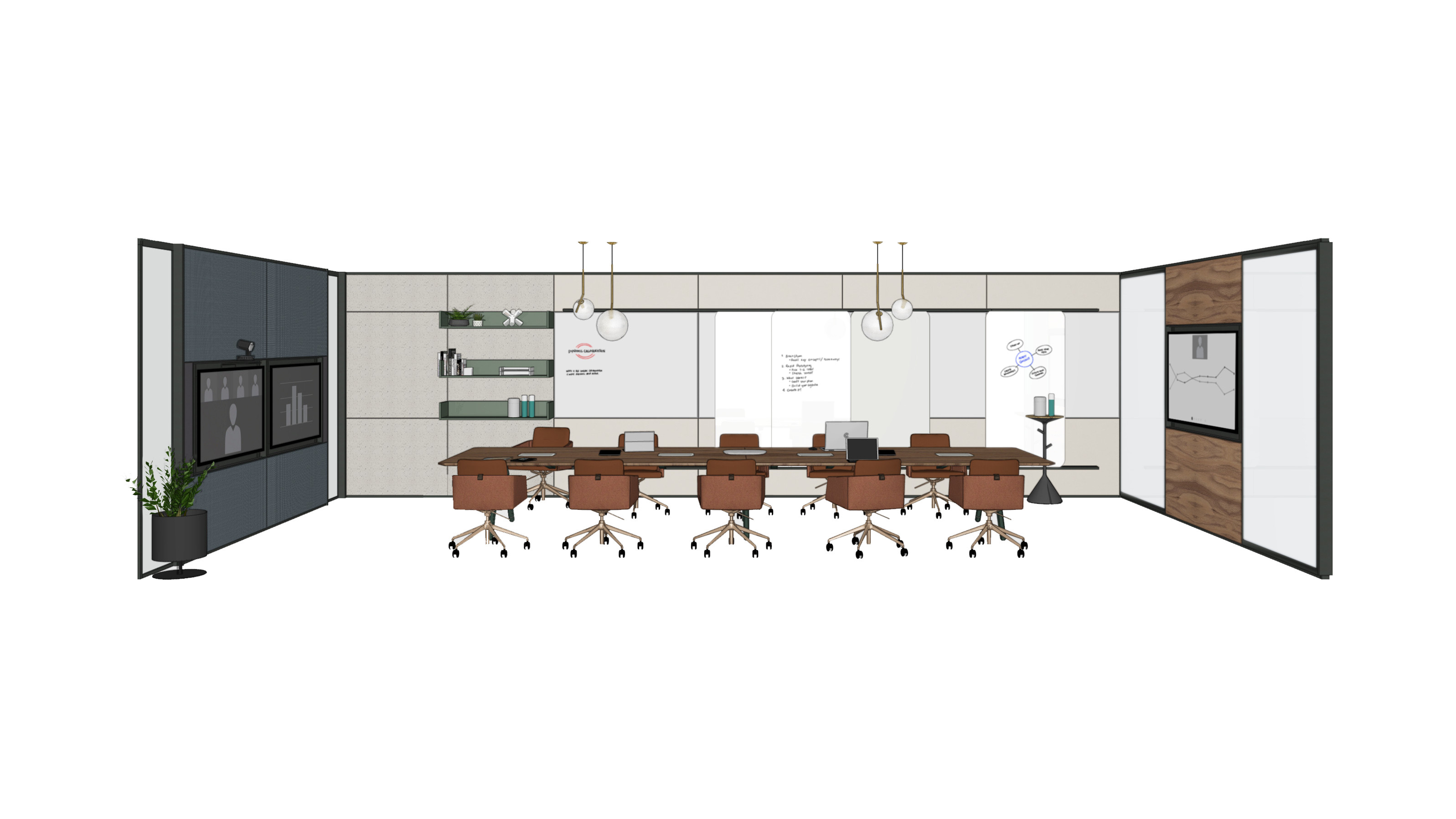 The Flexible Conference Room is perfect for mid-sized conference rooms accommodating up to 12 people. Its design focuses on simplicity and functionality. With a Certified Appliance for Zoom or Microsoft Teams, the computer, microphone, speaker, and camera are all integrated into a single unit at the front of the room, making it easier to manage, deploy, and scale.
With the video conference appliance's native dual display output, conferences can utilize features such as extended gallery view, smart gallery, and multi-share wireless content sharing. A Zoom or Teams-certified controller on the table allows for easy meeting initiation through calendar integration or ad-hoc joining. The Scheduling Display, which is also accessible outside of the room, enables users to view or reserve the associated room and any other available bookable room in the building.
---
Flexible Conference Room (Up to 12 People)
Do you have questions about our ProAV Tech Cafe Design Guide? Have a Creation Networks AV Technology expert reach out to you during our business hours.
Technology Solutions and Services Focused on Your Needs
We provide industry-leading expertise and a customer-centric approach help you design and deploy audiovisual technology solutions and services for your unique environment.