ProAV Tech Cafe Design Guide
Next-generation products, available from Creation Networks, will change the way you work and connect.
56' x 50' | 2,800 SF
Seats: 100+
Technology:
$50,000 - $75,000
Furniture: $55,000 - $60,000
Please note: All pricing is conceptual and is based upon the wide range of product choices available. In addition, each space has unique considerations; acoustics, buildout, labor costs, infrastructure etc.…
---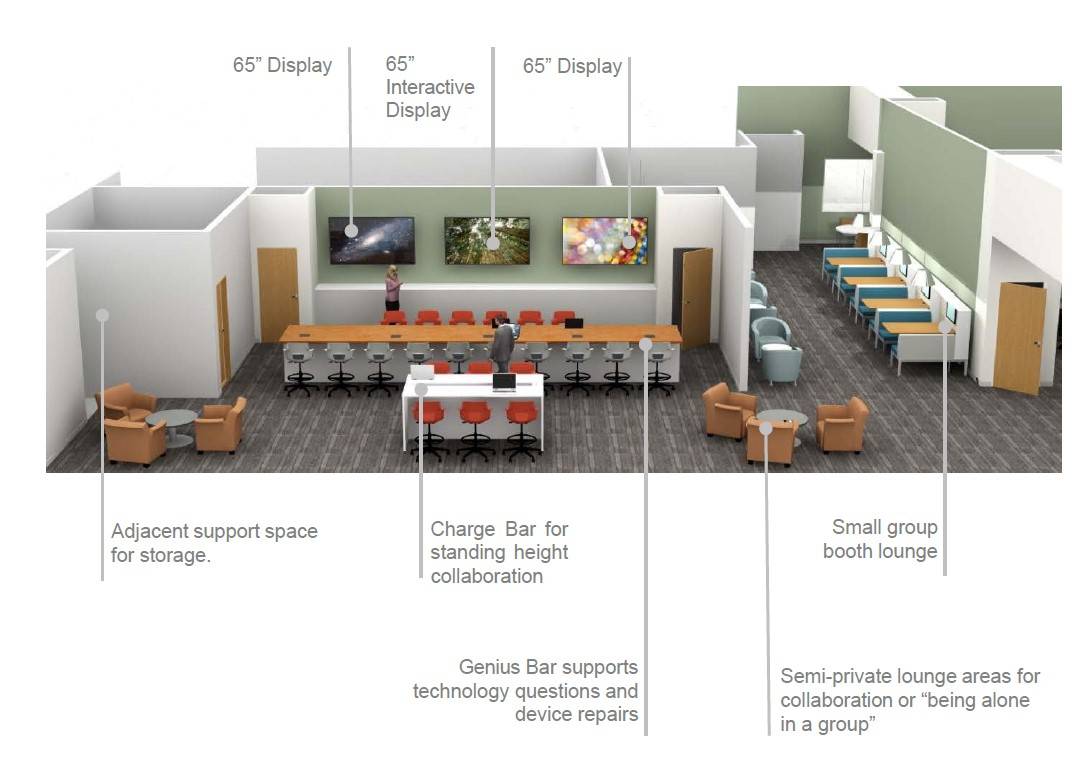 The Tech Café allows employees to use AV technology in a comfortable setting while having a "genius bar" for troubleshooting with an IT specialist.
Casual settings include stool height tech bar, standing height group table, booths, and lounge seating. The Audiovisual system will consist of a 65" touch display flanked by two 65" displays.
The center display will run off a dedicated computer for general messaging and music will be distributed through ceiling speakers. Laptops can connect to the 65" displays to view content and troubleshooting during their consulting or training session. In the four booths, laptops or tablets will connect easily to 32" flat screen displays.
---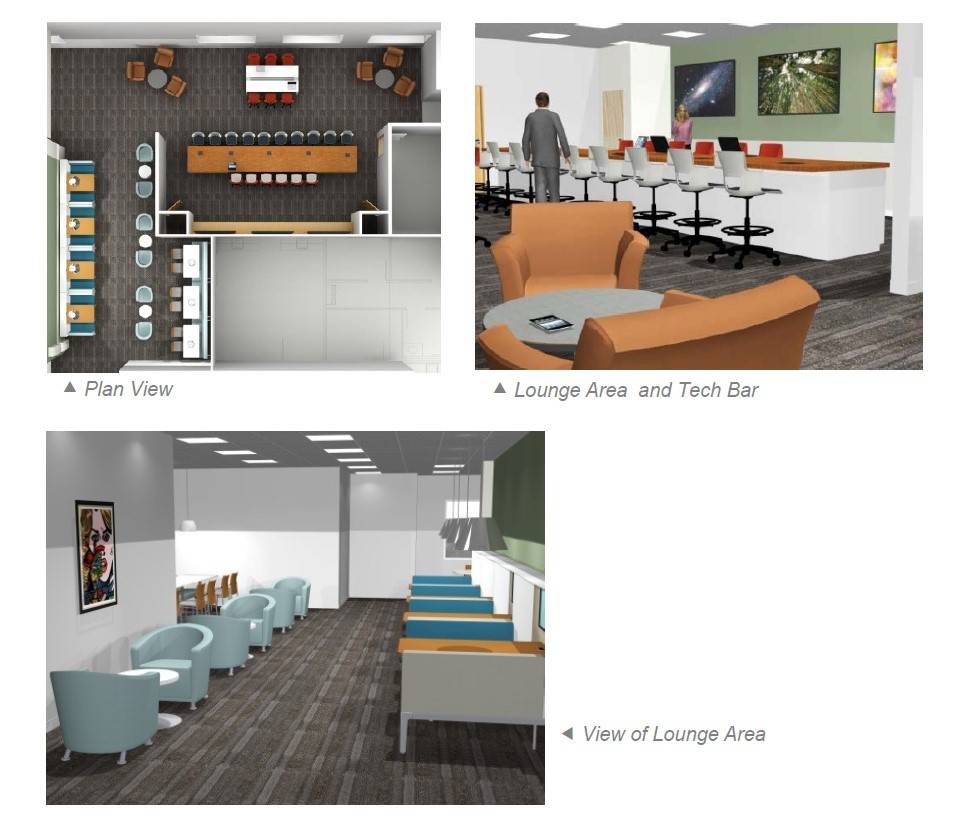 Do you have questions about our ProAV Tech Cafe Design Guide? Have a Creation Networks AV Technology expert reach out to you during our business hours.
Technology Solutions and Services Focused on Your Needs
We provide industry-leading expertise and a customer-centric approach help you design and deploy audiovisual technology solutions and services for your unique environment.