Crestron Delivers Exceptional AV Technology to San Francisco Based Investment Group
Dragoneer is a San Francisco-based, growth-oriented investment firm backed by a number of top endowments, foundations, sovereign wealth funds, and family offices that has a long track record of identifying category and industry leaders. It is our mission to support technology-enabled, generational growth businesses as they navigate their respective journeys by investing in the best founders and operators.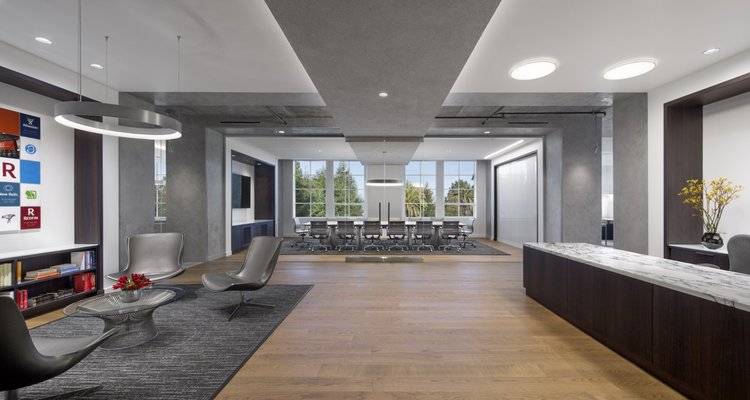 Challenges
The TI renovation involved extensive remodels to the structure, and many high-tech additions and upgrades, including cutting-edge audiovisual amenities. The AV-enabled spaces added during the 2018 upgrade include the boardroom, meetign rooms, a collaborative space, and privuate office. Also included in the renovation are more presentation spaces to augment the spaces. Crestron AV switching, distribution and control is crucial to the operation of all these spaces.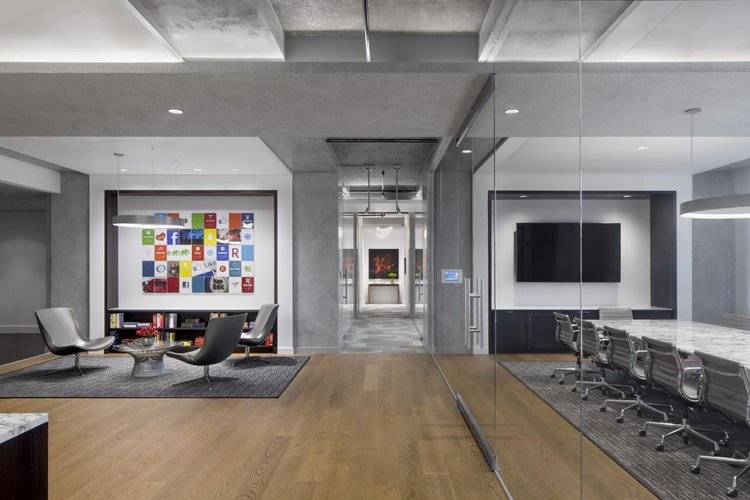 Design Solution
The Dragoneer team made a strategic decision to implement Crestron AV switching, distribution, and control in the office, boardroom and office suites, partly because they were using Crestron to manage their office prior to the redesign.
Flexible Boardroom
The boardroom provides the most modern and effective multimedia and telecommunications equipment for meetings and events for the office staff and guests. Crestron technology provides world-class audio and video quality for multimedia presentations, online collaboration, live streaming, and presentation capture. Tables and chairs in the boardroom are ideal for interactive meetings and breakout sessions.
Crestron technology provides world-class audio and video quality for multi-media presentations, online collaboration, live streaming, and presentation capture

98" Displayt that supports 4k content and large format screen

A cameras in used for video conferencing.

Flexible space and furniture adapts to accommodate up to 14 seats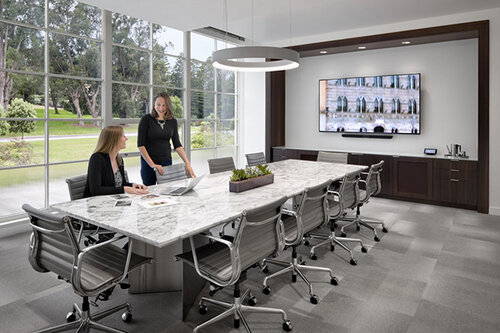 ---
AV-Enabled priviate offices are Great Collaboration Spaces
The meeting rooms are perfect places to share ideas. Each table seats up to 8, the room has a front wall containing a 75" flat panel display, video camera with in-ceiling spaekers and wireless microphones. Participants can share HDMI content through an HDMI wired connection at the table or via a wireless access point. Users control the AV system at a wall mounted Touch Panel next to the desk.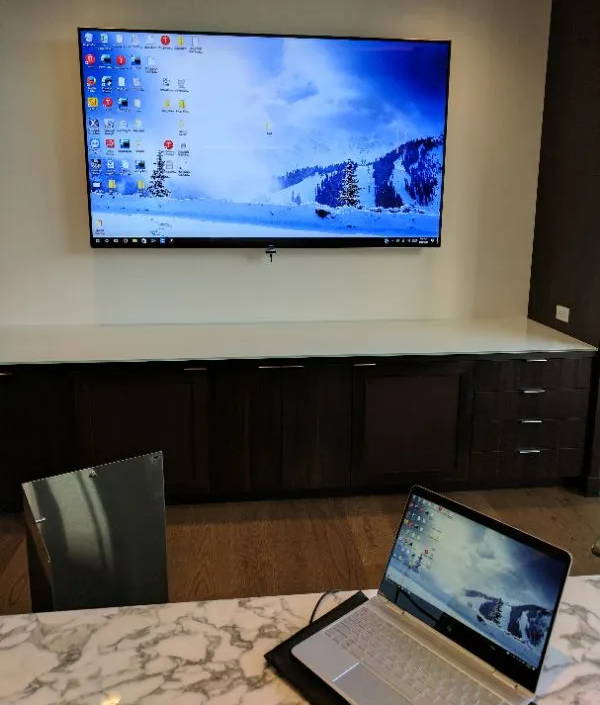 Results
A lot of thought went into every element of audiovisual design of the Dragoneer office. That's why it was important for us to create a building that is functional, eye-catching, and operationally clean. The office uses state-of-the-art conservation construction to maximize energy efficiency, water conservation, indoor air quality standards, and sustainable building materials.
NEXT STEPS
If your organization is ready to bring intelligent video conferencing & collaboration technology to your new office, Creation Networks is here to help. We design, install and program state-of-the-art AV systems in businesses across California and nationwide. Contact Us Today
SUBSCRIBE TO OUR NEWSLETTER
Recieve our latest weekly releases, offers, guides and more.