Solano Irrigation and Water district integrate new streaming technology for recording & viewing.
Solano Irrigation District (SID) is an independent special district, a local government agency formed in 1948. Registered voters elect the five-member Board of Directors within the boundaries of the community. Solano Irrigation District's mission is to provide safe and reliable water to our farms, families, and businesses. The Board of Directors meets in the district's boardroom once every month and live streams & records the event for the community.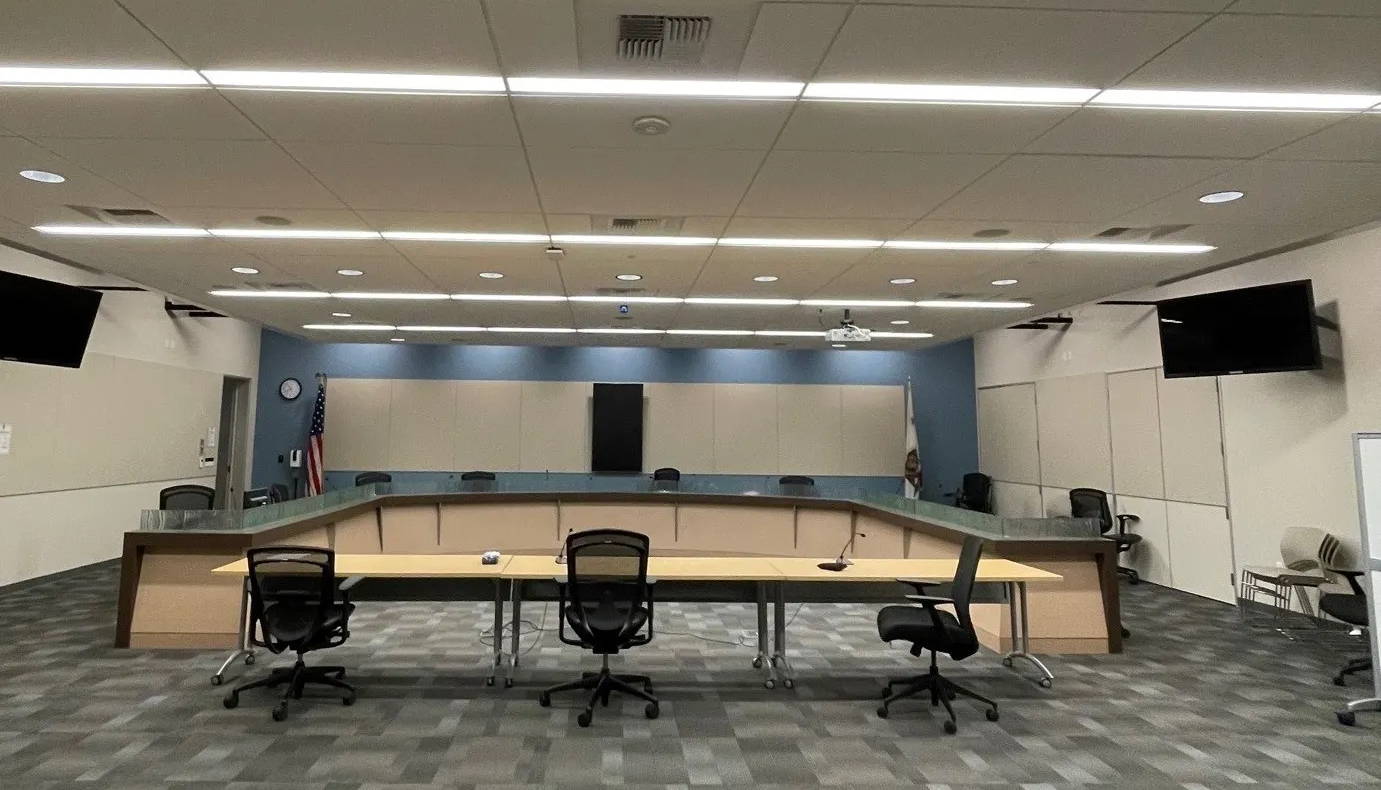 Solano Irrigation District was researching the next boardroom AV upgrade for their administrative hub in Solano County; the organization sought to create a space where board members & employees would have the opportunity to work collectively in a flexible workspace. As Solano Irrigation District considered the design for their new boardroom technology, they viewed an infused working environment and ability to stream & record meetings as an essential investment for the board of directors to engage, meet and collaborate.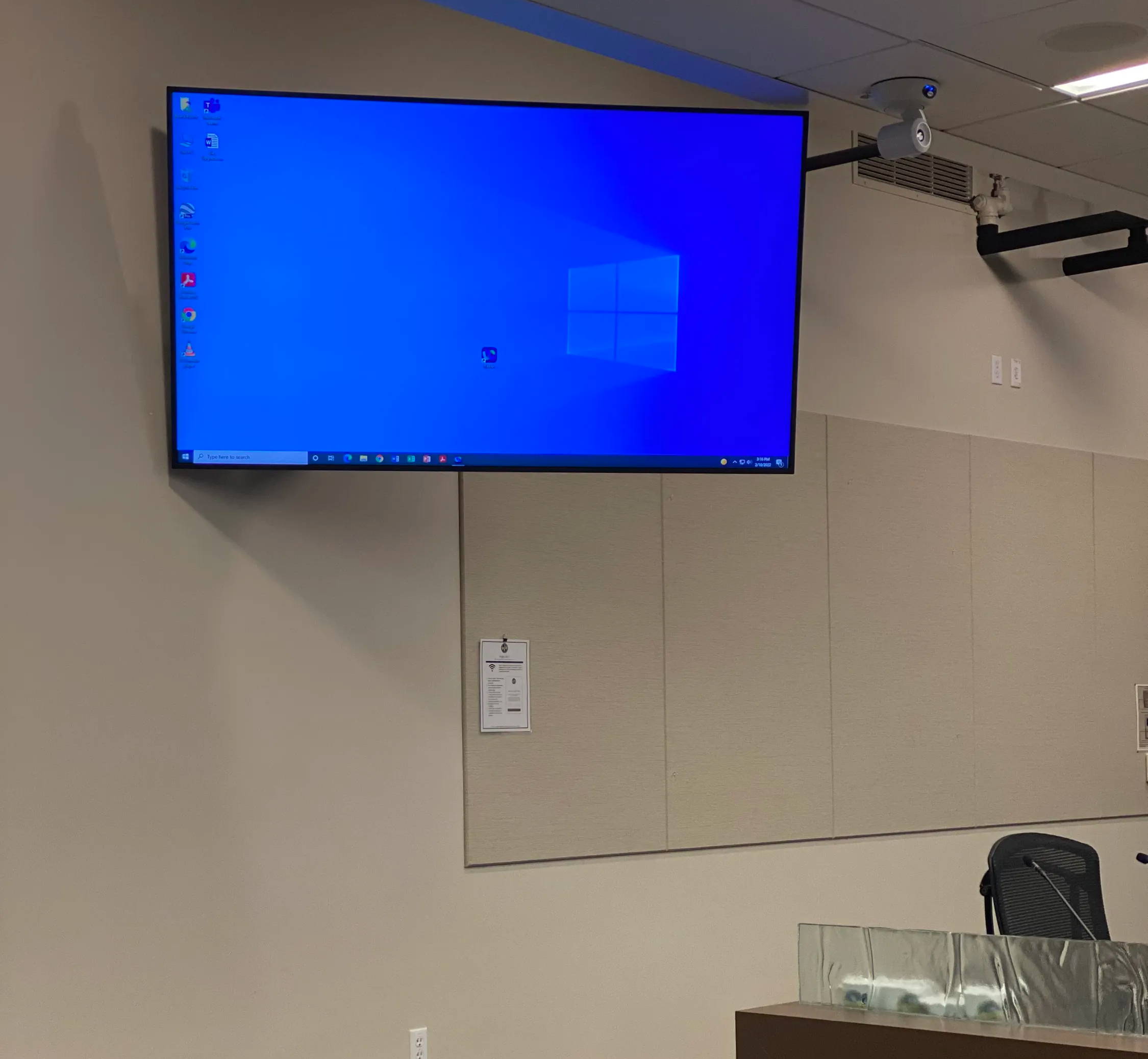 Solano Irrigation District partnered with audiovisual solutions provider Creation Networks to adapt a video streaming & recording technology standard that would foster a more collaborative and a productive meeting environment. As the district standardized on Zoom for video conferencing, the Extron recording system is seamlessly integrated with the Crestron video system and Biamp audio system. The main camera s stem for syreaming is a Vaddio Easy IP system with four cameras, the ability to record and support the Zoom software made the Crestron video distribution, Vaddio camera system & Extron recording Platform an easy total solution.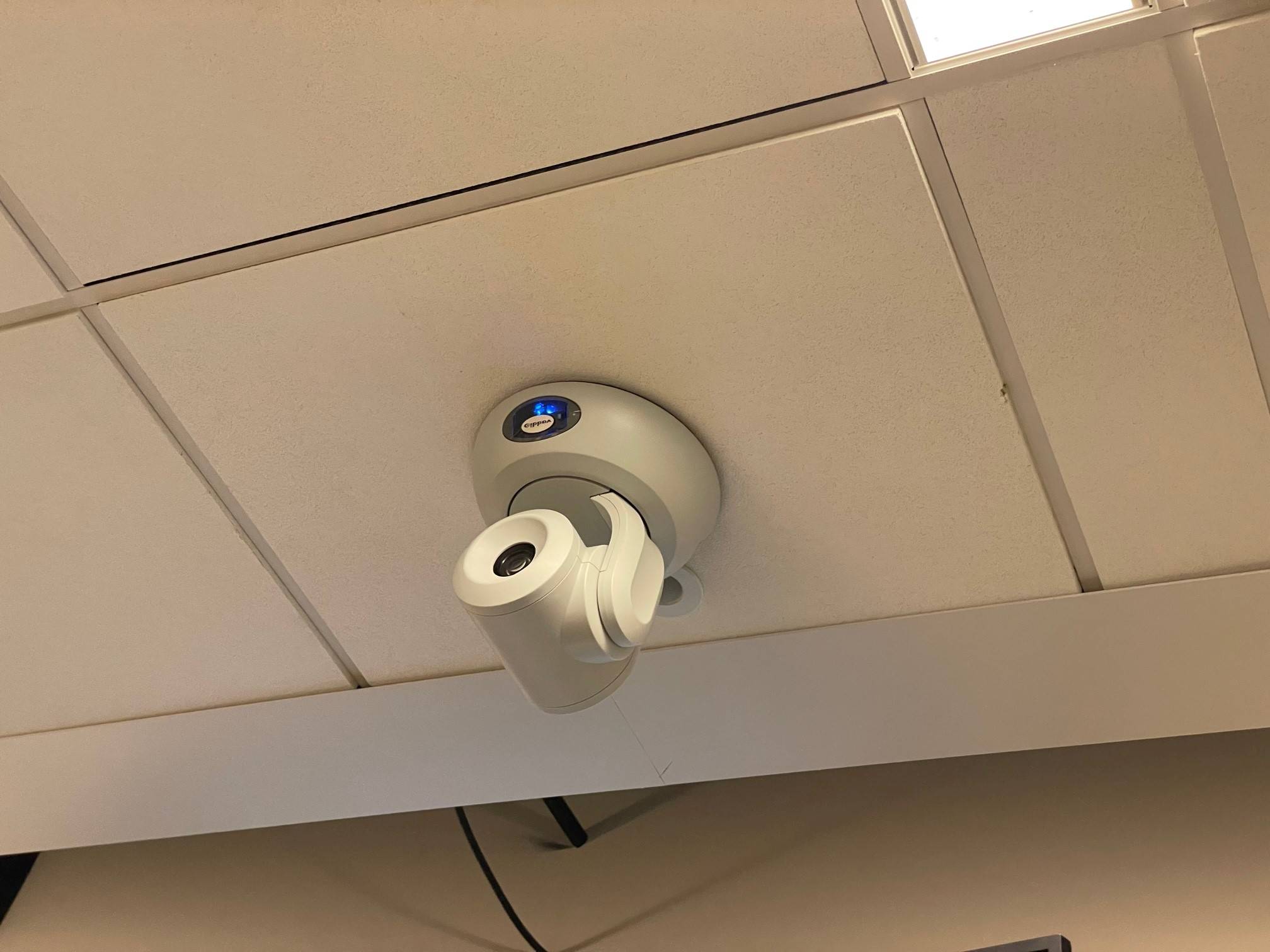 Solano Irrigation District customers are the beneficiaries of engaged and motivated employees. The goal of the new boardroom was to create a work experience that would be a favorite for employees, a place anyone would want to work. Crestron technology within the boardroom allows board members to collaborate and embrace the opportunity of a hybrid workspace. With Zoom, it is easy for employees to collaborate with their teams and remote workers while remaining productive. The range of the Crestron video platform allowed Solano Irrigation District to embrace different form factors to appropriately scale the audio and video experience for the space.
In Solano Irrigation District's busy boardroom and office, Crestron and Zoom software help foster a productive meeting environment where board members and employees can meet & collaborate. Employees and board members have embraced the new streaming & recording technology, structuring boardroom meeting usage and streamlining management of these spaces. Solano Irrigation District employees were able to learn to use the technology quickly, and now they see it as a natural extension of their workplace.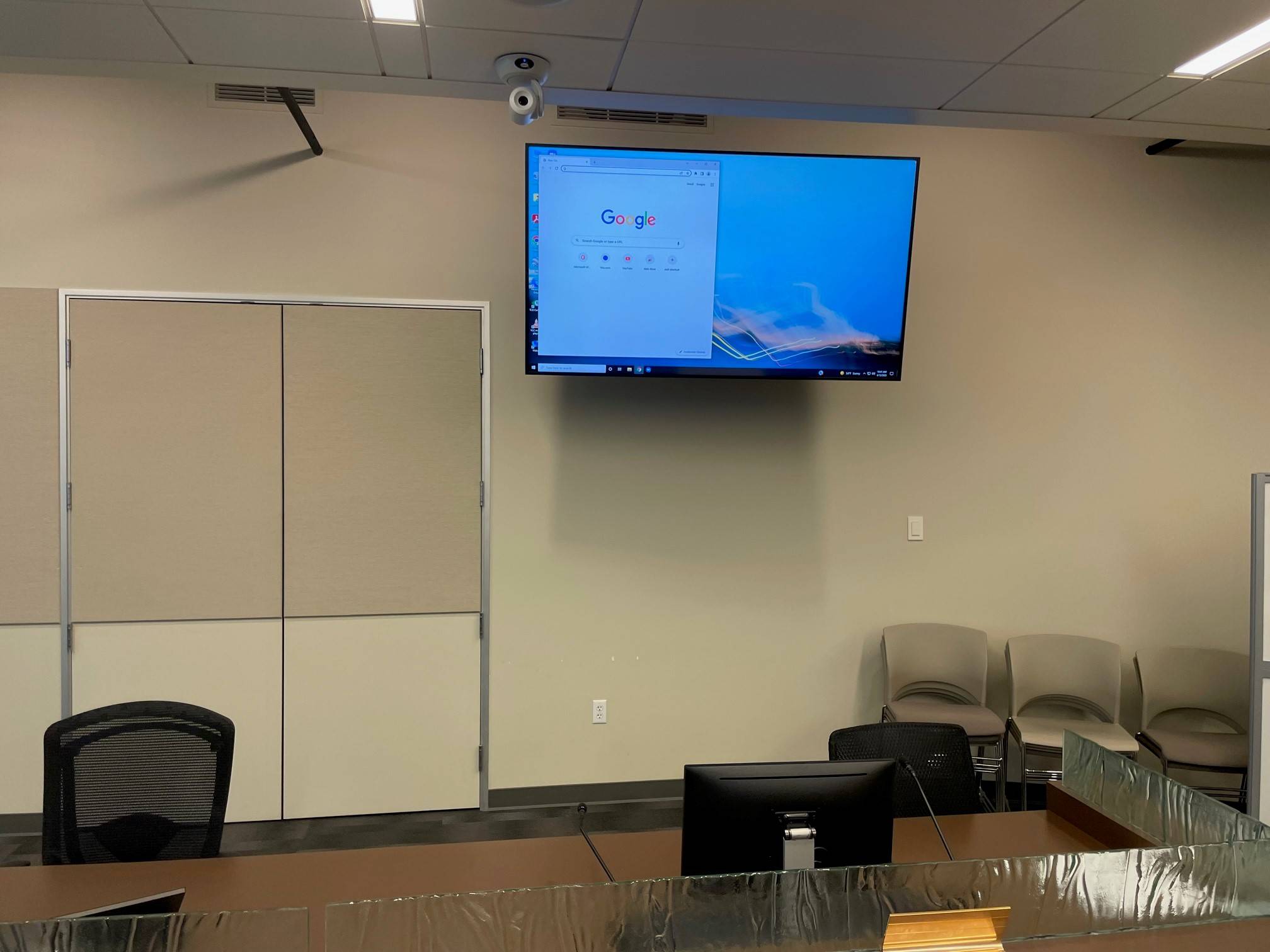 Solano Irrigation District worked with Creation Networks to fully integrate the new audiovisual technology with existing company computers & furniture, driving how the boardroom functions and performs for members & employees. The audiovisual experience is consistent throughout the space, creating an engaging experience for streaming & presenting, and collaborating.  

The boardroom features a U-shaped meeting table which serves as a unique space for meetings & collaboration to happen. SID also displays company signage in the boardroom for official meetings & presentations when the large projection screen is not used.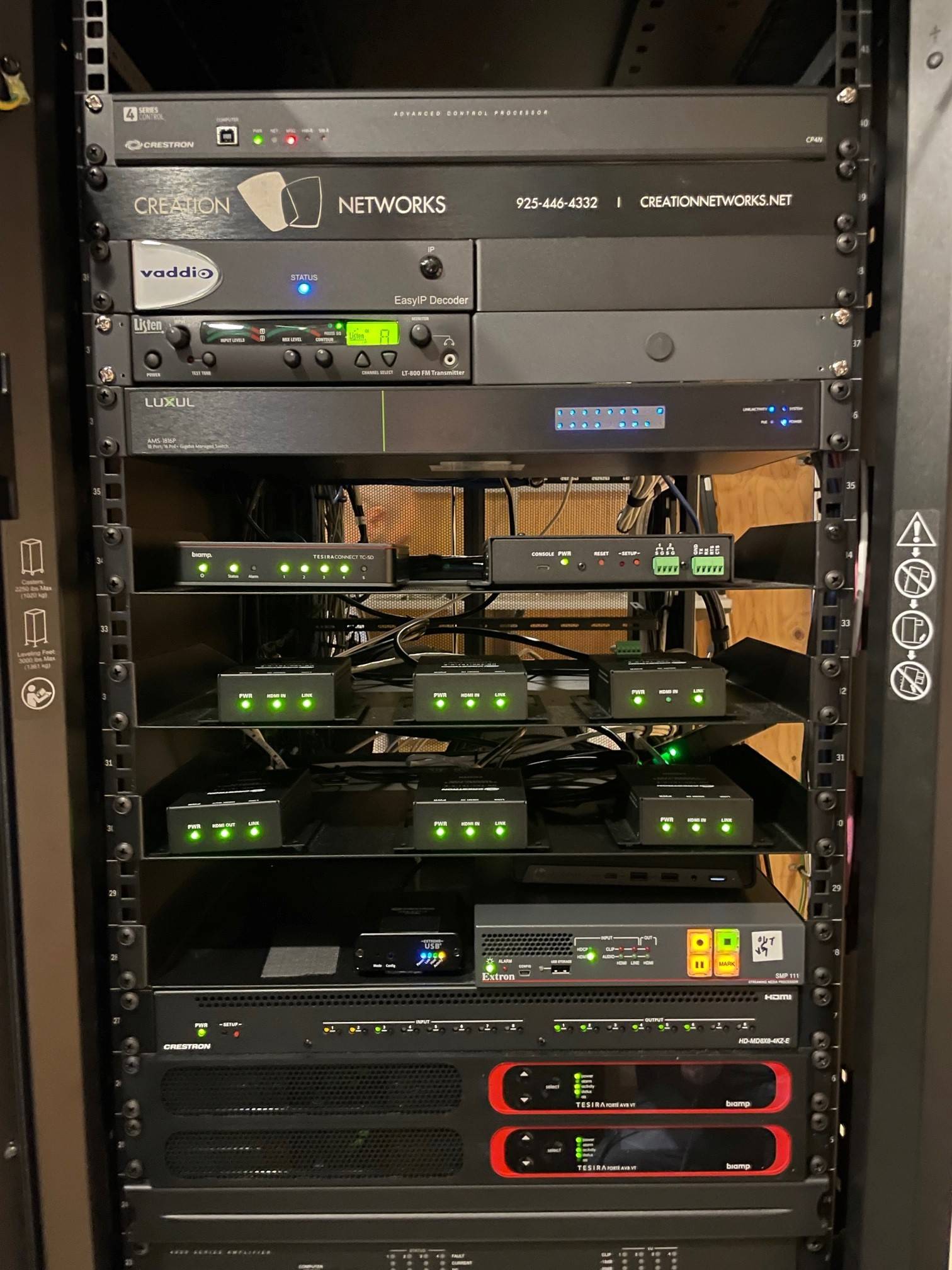 Solano Irrigation District embraced its AV Technology to expand its products and services to meet the needs of its employees, customers, and communities beyond the administrative headquarters. With the success of the recent Crestron video deployment, Solano Irrigation District is also bringing similar experiences into its other meeting spaces.
Learn more how: LMC College expands Crestron technology in new classrooms
SUBSCRIBE TO OUR NEWSLETTER
Recieve our latest weekly releases, offers, guides and more.