How far have Interactive Displays gone in AV technology, and what does it even mean?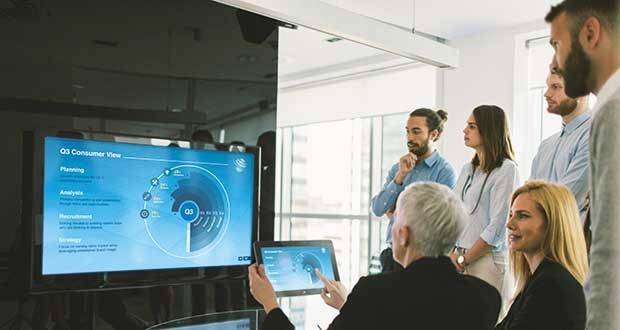 The concept of interactivity, a crucial aspect of user experience, is often discussed within AV communities and on these pages as if it were a concrete technological solution. However, there is a lack of consensus on its precise definition beyond acknowledging the interaction between users and technology. Is interactivity truly present in all sectors, or is it simply an idealistic goal we have yet to achieve fully? Despite its frequent mention, do we still have a ways to go before interactivity becomes fully integrated in AV?
Jan Vanvaerenbergh, the hardware product manager at Crestron, explains that interactivity has a broad definition. It encompasses the connection between technologies and products and the interaction between people and technology in various spaces.
We strongly believe that true interactivity is achieved when people, technology, and spaces work harmoniously and respond to each other, resulting in added value. At the same time, interactivity may seem like a flashy gimmick. Still, its actual worth lies in its ability to seamlessly integrate with the audio-visual system, making it easier for the end-user to perform their tasks without distractions.
Bryan Meszaros, CEO and founder of Openeye Global and past president of the board of directors at SEGD, believes true AI exists only in applications incorporating machine learning or natural user interaction.
According to Meszaros, several unique interactive experiences demonstrate the capabilities of technology, such as the Outthink Melanoma project in Australia that utilized IBM Watson to identify skin diseases. Another example is Nike's Unlimited Stadium in Manila, which tracked and measured athlete performances.
These examples are excellent illustrations of genuinely interactive experiences where the outcome varies each time. This is achieved by utilizing machine learning or real-time data to modify the impact of the experience.
Interactivity goes beyond touchscreens, which are often thought of as the primary interactive tool. While the ease of using such devices is crucial, the ultimate aim should be to create an experience where the user doesn't even realize they are interacting. Just as smartphone users seamlessly interact with their devices as if they are an extension of themselves.
According to Spiros Andreou, the service delivery manager at CDEC, we have transitioned from requiring everything to be touch-enabled to anticipating voice control in various situations. Our ongoing interactivity with smartphones and home devices, which continuously listen to our requests to aid us, impacts the AV industry.
The key to a great user experience is simplicity and seamless interaction between people and technology. It's not about flashy features or unnecessary add-ons. Imagine quickly locating and reserving a meeting room with just a few taps on a display screen or having the lights turn on automatically when entering a room. With one-touch join meetings, you can effortlessly connect with others without any unnecessary distractions. It's like having an expert referee in a football game, guiding interactions without stealing the show—no need for showboating or gimmicks - just a practical and effective approach to technology.
According to Eddie Morgan, CEO of DisplayNote, genuine interactivity is more about a seamless experience than just being interactive. He believes that whether it's the physical or digital world, everything is already interactive, and achieving a completely frictionless experience is the ultimate goal. However, there are still many challenges to overcome in achieving this goal.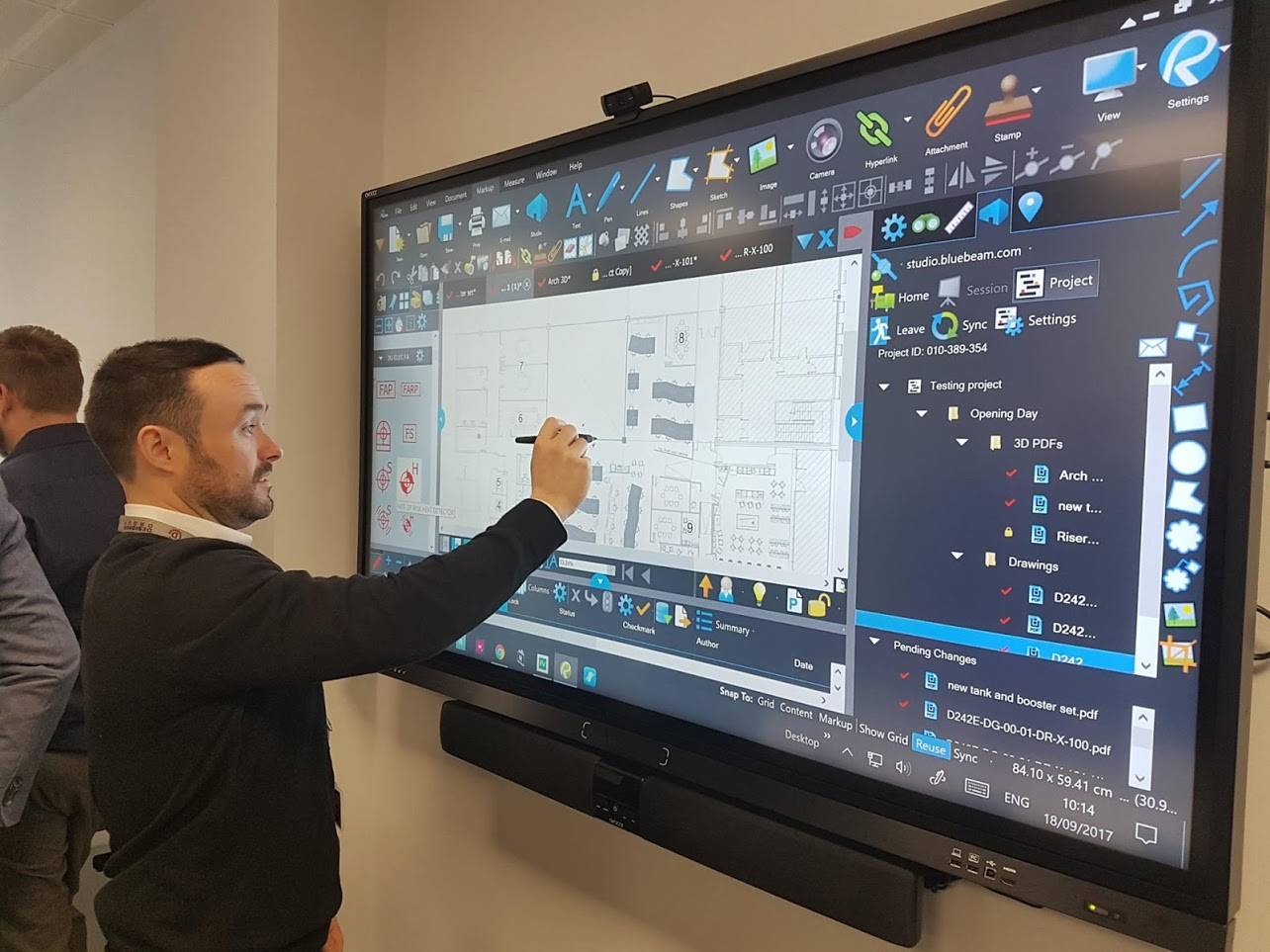 Interoperability is essential for the widespread adoption of interactivity in the AV industry. While there has been significant progress in the collaboration between IT and AV in recent years, the different systems still need to be fully integrated to make true interactivity a reality. This requires further advancements to ensure seamless connectivity between disparate systems.
Meszaros says we must be open to experimentation and not fear failure. This is how the industry has evolved, by pushing the limits of digital sigange and integrating various systems to create intricate interactions.
Many industry standards for AV are already in place, making it simpler to connect interactive devices to multiple operating systems and devices for better interoperability. However, there is still a considerable amount of progress to be made.
According to Andreou, there is a widespread push for increased standardization and interoperability in the industry, and specific organizations are actively pursuing this goal. Nonetheless, it appears that this issue is unlikely to be resolved in the immediate future.
Vanvaerenbergh emphasizes that we reside in a rapidly changing world, and standards constantly evolve. Effective collaborations among manufacturers will prove to be highly beneficial.
As long as we can overcome interoperability and connectivity barriers, interactivity will inevitably expand its influence across the AV sectors and connect with other technologies. The interpretation of interactivity may vary, but its potential is undeniable.
According to Meszaros, our perception of interactivity is constantly expanding every year. It has surpassed the basic concept of touching a screen or receiving a standard response. With the help of AI, we can now create experiences that provide an unparalleled level of engagement, making it feel almost like real life. These interactions revolve around the user's actions and moments and utilize tactile feedback to place the user at the center of the experience. This is only the start of what is possible with AV technology.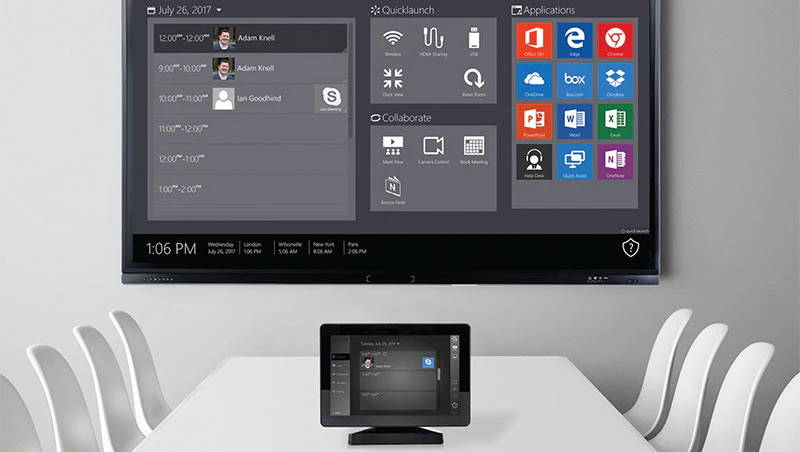 Smart Data, of course, is key
As professionals in the AV industry and other stakeholders gain more knowledge about leveraging data and insights obtained from user interaction with interactive devices, the need for increased interactivity and related technologies will inevitably rise. As users expect more interactive solutions that enable smooth interaction, stakeholders will also seek the same.
According to Andreou, a wide range of products and services can provide detailed information on aspects such as age, gender, viewing times, and linger times. These tools can create an exceptional interactive experience for the user without them even being aware. Additionally, they can facilitate seamless interactivity between signage, content, and point-of-sale equipment.
Specific industries will likely embrace interactive technology at a faster pace than others. The level of adoption will depend on the AV sandboxes in use. Additionally, different sectors will continue to utilize varying types of technology. Interactive VR, for example, has been popular in the attractions industry, but it is also gaining traction in the workplace. Corporations are increasingly interested in solutions like Igloo's 360-degree domes.
According to Andreou, the extent of interactivity varies based on the industry or vertical. Although interactivity can benefit almost any area, its implementation depends on the environment. For instance, interactive classroom screens are becoming more prevalent, and their advantages are widely recognized. On the other hand, interactive screens are considered a requirement in visitor attractions, and touch-enabled screens are the norm. In such cases, augmented reality and virtual reality technologies can create truly interactive experiences.
According to Simone Martorina, the business manager VI at Epson UK, interactive AV has multiple forms and advantages for different users. For instance, interactive projectors can transform dull presentations into imaginative and stimulating sessions for professionals in the workplace. Similarly, educators can leverage them to enhance efficiency and productivity among students.
The Bring Your Own Device (BYOD) policy is crucial in Higher Education and the workplace. Users anticipate being able to utilize their personal devices in different situations for tasks like interaction, controlling, and sharing.
According to Andreou, it has become a standard expected to be able to interact with signage content, participate in live polling, and share/view content in meeting/teaching spaces. This feature is crucial in various settings, such as corporate and education environments, as it saves time and encourages customer/visitor engagement.
In the world of AV, interactivity is becoming more prevalent with the emergence and growing significance of mixed reality technologies, AI, and Big Data. This trend has already made a significant impact in the workplace and education sectors for several years. Although 'true' interactivity remains an aspiration, it is not merely a pipedream.
"Without question, it will become 'ever-present,' says Meszaros. "It's what users crave – it's what we as humans gravitate towards."
Read more: Financial Advisory Firm Builds Investment Research Lab with Interactive Planar Video Walls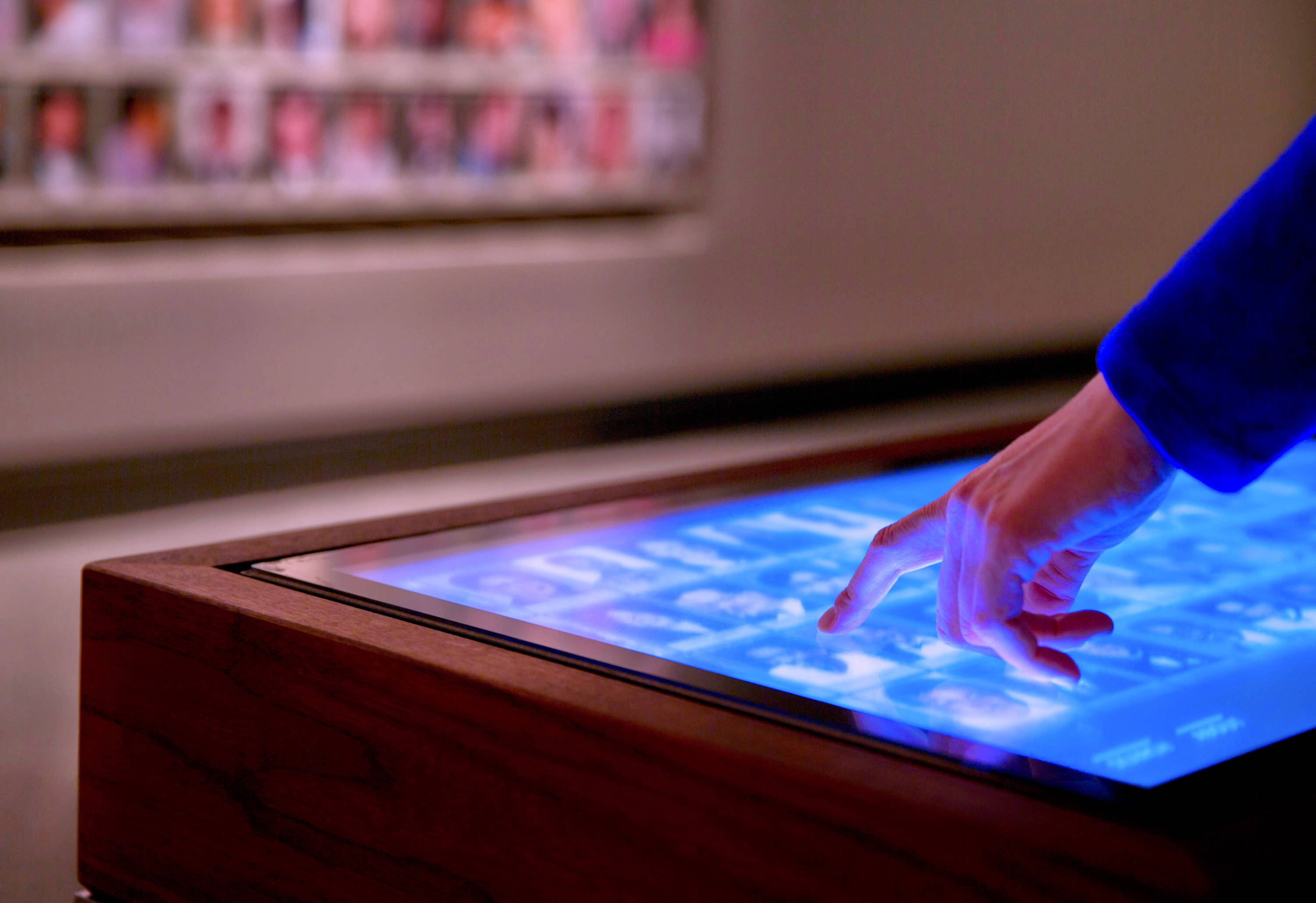 SUBSCRIBE TO OUR NEWSLETTER
Recieve our latest weekly releases, offers, guides and more.