In today's hybrid workplace, video conferencing has become the lifeline of collaboration. It is crucial to provide an inclusive and engaging experience for all participants, regardless of their location. That's where the revolutionary combination of Crestron FLEX Video Conferencing and 1 Beyond Intelligent Video technology comes into play, ensuring that everyone has an equal seat at the table, even when they're not physically present.
Create an equitable meeting experience for everyone. Everywhere.
Imagine a video conferencing solution that connects people and helps you read the room. Crestron Flex Video Conferencing, coupled with 1 Beyond Intelligent Video technology, achieves just that. With intelligent face framing, each participant in the room is recognized individually, allowing remote attendees to see everyone clearly and distinctly, fostering a richer and more genuine understanding of the discussions. This feature enables participants to observe reactions, gestures, and expressions, enhancing the overall meeting experience.
But it doesn't stop there. The Crestron FLEX and 1 Beyond system goes beyond capturing visual cues. It incorporates Speaker Tracking, ensuring the camera intuitively focuses on and frames the current speaker. The camera smoothly tracks their movements as individuals move or gesture, enabling remote listeners to stay engaged and connected. By providing a close-up view of the presenter, Presenter Tracking allows them to remain focused on their audience, knowing that remote participants can see them.
Group Framing takes the spotlight with the AutoFramer automatically adjusting the camera to pan, tilt, and zoom so that everyone in the room is perfectly framed. This dynamic feature ensures that no matter how many participants enter or leave the room, the camera adjusts accordingly, focusing on people at all times. This way, the participants are always at the center of attention, creating a sense of inclusivity and involvement for all.
The Automate VX camera switching solution, IV-SAM-VXS-1B, is a voice-activated tool that delivers a comprehensive multi-camera studio experience for meetings, town halls, and classrooms. The camera switching and movement are automated, based on the location of the current speaker. Additionally, Automate VX has built-in recording and streaming capabilities, and outputs that allow for video conferencing.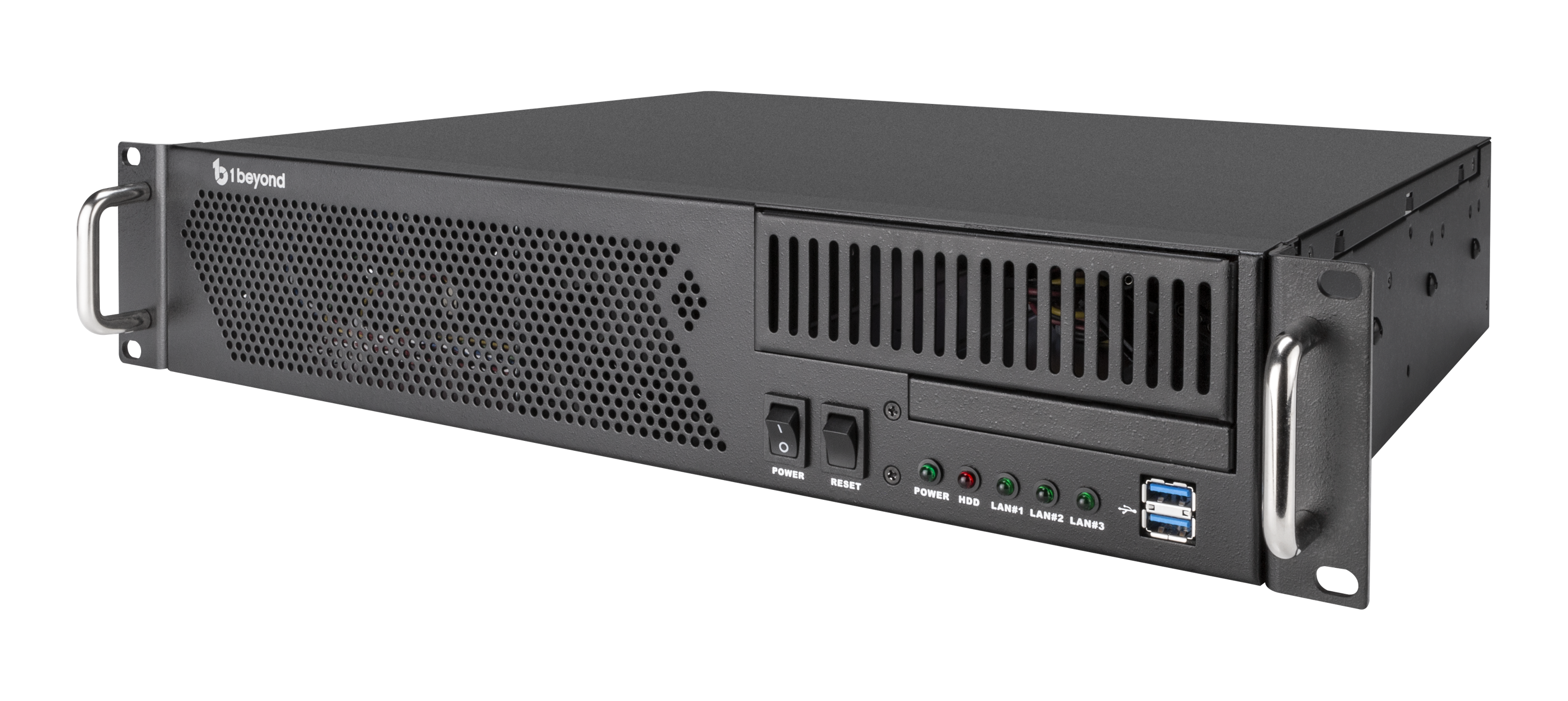 1 Beyond Automate VX Feature & Benefits
Improved Video for Meetings
See who is speaking with close-up camera shots. Clean production-style camera switching provides a more engaging experience for remote participants or viewers.
Voice-Activated Switching
The hands-free operation uses data from the room microphones to locate the active-speaking participant. Automatic camera switching based on the active speaking participant. Switches between multiple cameras for broadcast-style production
Adapts to Room Sizes and Uses
Cameras can be located throughout the room for the best camera angles. Room configurations can be set to accommodate different furniture layouts with a single button push.
Graphics, Titles, and Layouts
Combine multiple sources, superimpose titles, and add custom graphics. A graphical user interface allows for custom layouts, not just picture-in-picture or side-by-side.
RESTful API for Crestron and Third-Party Control
Enable auto-switching, record/stream, and change room configurations or layouts using a Crestron® control module. An adaptable API is available for customizable user interfaces on third-party control systems.
Conference, Stream, and Record
In addition to a high-quality output for hard or soft codecs, the system has a built-in encoder and recorder to enable multiple live streams and over 100 hours of recording.
Room Designer Web Interface
The Room Designer tool provides the ability to design and configure meeting spaces. The browser interface is used to help choose the best position for various cameras and microphones within a room.
To further enhance the meeting experience, 1 Beyond incorporates Multi-Camera Automated Switching. Powered by AI, this innovative technology brings together multiple standalone cameras to provide a seamless and natural transition between speakers. With voice-activated switching, the system intelligently detects who is speaking, allowing for smooth intercutting and ensuring remote participants can follow the conversation effortlessly.
Organizations can foster collaboration without boundaries by integrating Crestron FLEX Video Conferencing with 1 Beyond Intelligent Video. Remote participants are no longer passive observers but active contributors to the discussion. They can read the room, engage with the speakers, and feel genuinely present, regardless of their physical location.
In the era of hybrid work models, investing in advanced video conferencing solutions like Crestron FLEX and 1 Beyond is essential. The power of intelligent video technology brings people together, ensuring that everyone has an equal opportunity to participate, contribute, and succeed. With Crestron FLEX and 1 Beyond, the possibilities for inclusive and engaging collaboration are endless.
Click here to learn more about how Crestron FLEX and 1 Beyond Video Conferencing and Intelligent Video can revolutionize your meetings. Crestron multi Camera Inelligent Video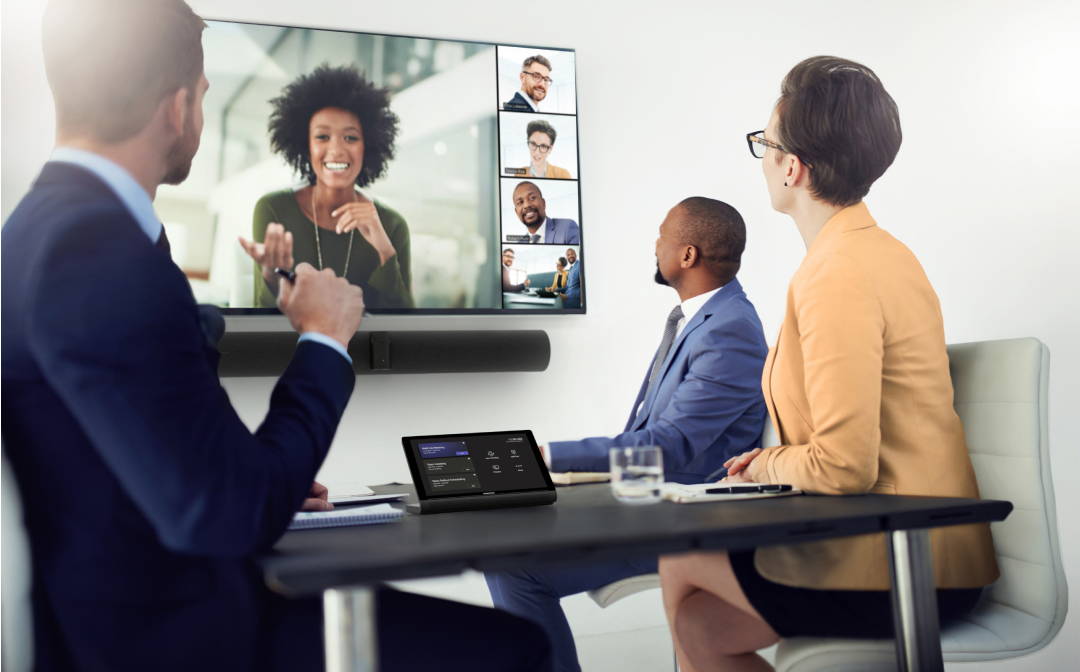 Creation Networks can help your organization implement 1 Beyond Automate system solutions and Crestron control technology for your organization. We design, install, and program state-of-the-art AV systems. Contact Us Today