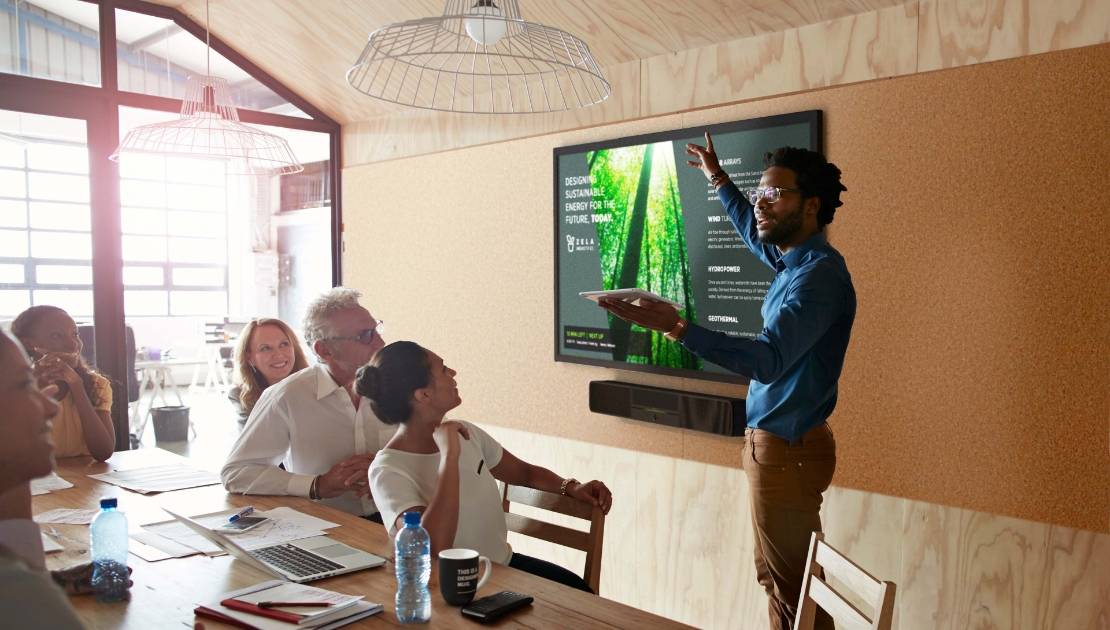 Over the past few decades, video conferencing has evolved significantly, and innovation has eliminated most of its frustrations. Unlike in the past, when blurry images, stuttering frame rates, and complex software made conferencing time-consuming and tedious, video conferencing today is now simple and enjoyable.
Like with any technology, though, there is still room for improvement. While most technical issues have been ironed out, some organizations need help fully integrating video conferencing into their processes, and audio is a hurdle for many spaces.
Here, we'll review the top four common conference room issues and how an AV integrator can help your organization overcome them.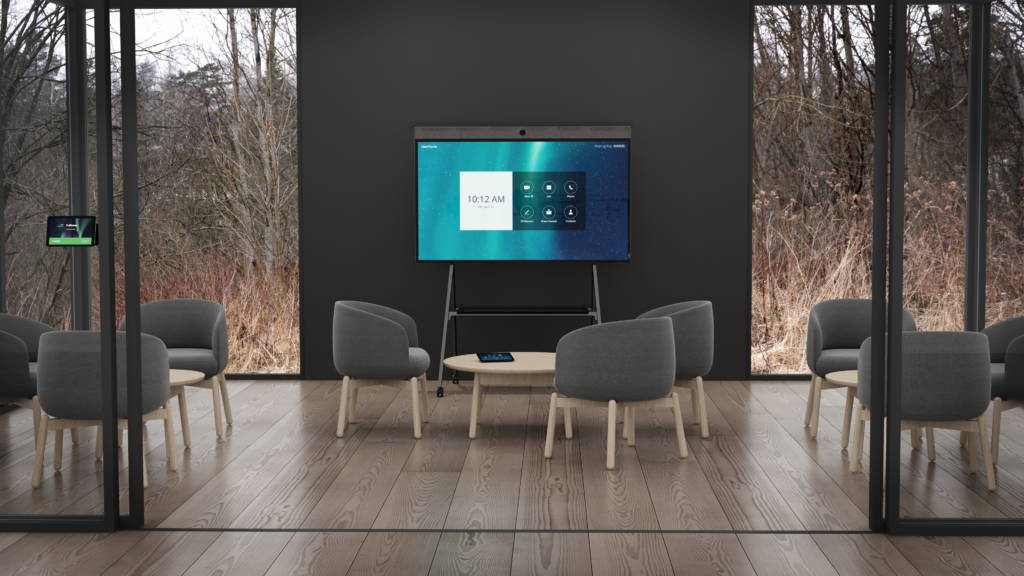 Our Conference Rooms Aren't Getting Enough Use
Sometimes, video conferencing problems are not caused by the technology itself but rather the space in which it is utilized. Many companies hastily add numerous conference rooms, only to discover that many of them need to be used to their full potential. Striking a balance between having too few or too many conference rooms can take time and effort. Any unoccupied conference room represents wasted space, while too few could hinder team collaboration.
If you need more interest in your video conferencing spaces, it could be due to the organization of your conference rooms. Instead of using the same conference table in every space, consider changing your meeting room's furniture, layout, and design. For example, adding a sofa and a few lounge chairs can encourage small teams to meet informally.
An AV integrator can help organizations make significant changes to their video conferencing rooms if they aren't justifying their investment. For example, if your large conferencing spaces only host small meetings, then turning that space into a dedicated collaboration room or splitting it into multiple huddle rooms could improve your technology adoption rates.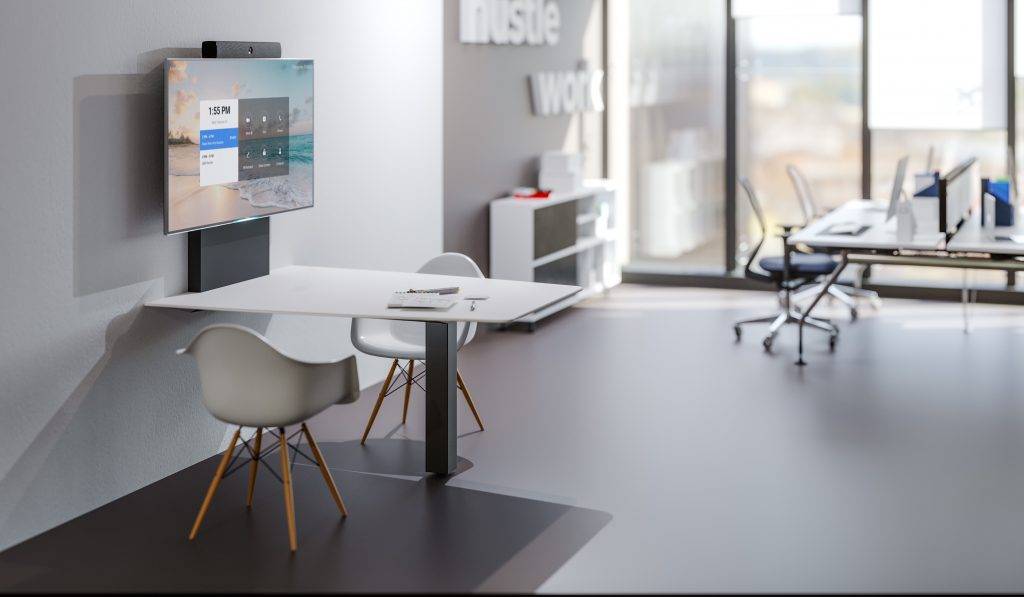 We Don't Have Enough Conference Rooms for All of Our Meetings
One solution is to expand your video conferencing footprint, adding more conferencing spaces to make up the difference. This is a significant investment, but if your organization is tight on space and resources, AV-as-a-Service (AVaaS) can help your business acquire needed video conferencing technology without making a significant capital investment. Instead, organizations pay for their AV solutions monthly, using an OpEx approach. This provides budgeting certainty and valuable AV assets at once.
Another option is maintaining tighter control over how your conferencing spaces are utilized. If your teams are all trying to meet simultaneously, your peak usage times may overwhelm your conferencing spaces while leaving them empty the rest of the day. That's not a space problem but a scheduling problem.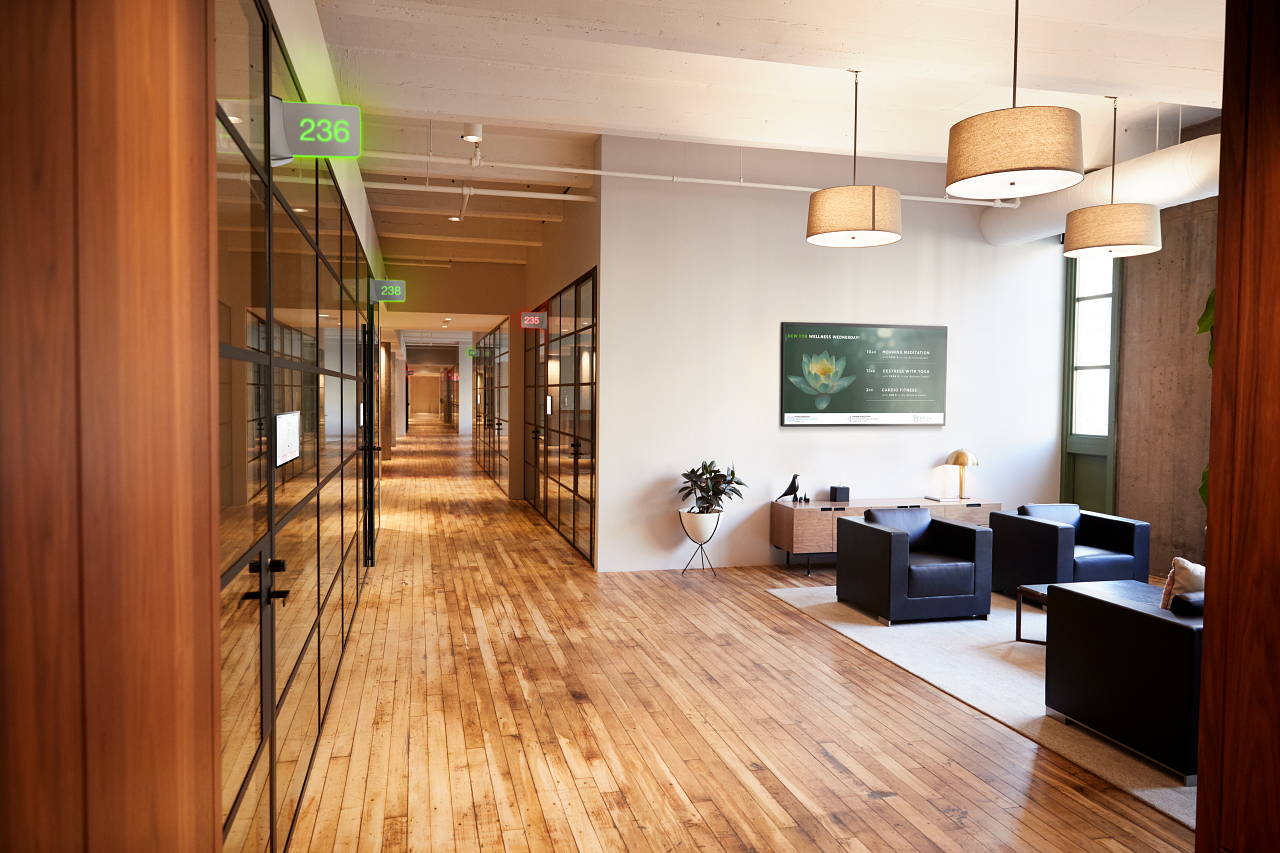 How do we use Room Scheduling and Reservation
Room scheduling solutions are proven to eliminate meeting space bottlenecks and can be used with other AV solutions. With room scheduling, professional teams must reserve a room in advance so there's no overlap in usage. Room scheduling works best when tied to a shared calendar, so users can see what rooms and time slots are available before reserving a room.
The only potential challenge with room scheduling is ensuring people don't reserve rooms they don't use. This is frustrating for other teams, but it can be mitigated with minimal effort. For example, if a team doesn't show up to a reserved room, an e-mail can be automatically sent to the meeting's organizer alerting them to the missed reservation.
It's Difficult For Everyone To Hear Each Other During Meetings
On the technical side, video conferencing solutions run with minimal disruption. When there is an issue, though, the audio frequently causes the problem.
There are a few reasons why poor audio could be plaguing your video conference rooms. A lot of the time, it's the room's acoustics interfering with how sound travels through the space. Poor acoustics are usually the result of sound waves bouncing off hard surfaces in the room. AV integrators can use technology to model a room's acoustics and make meaningful improvements. Adding soft, padded covers and furniture can help, as well as baffles or soundproof materials.
Poor audio may also be an audio hardware problem. If there aren't enough microphones in the room, or if the microphones aren't positioned close enough to the meeting's participants, your room may not be capturing enough audio. If the output volume is too low, an AV integrator can add or reposition existing speakers for better audio coverage.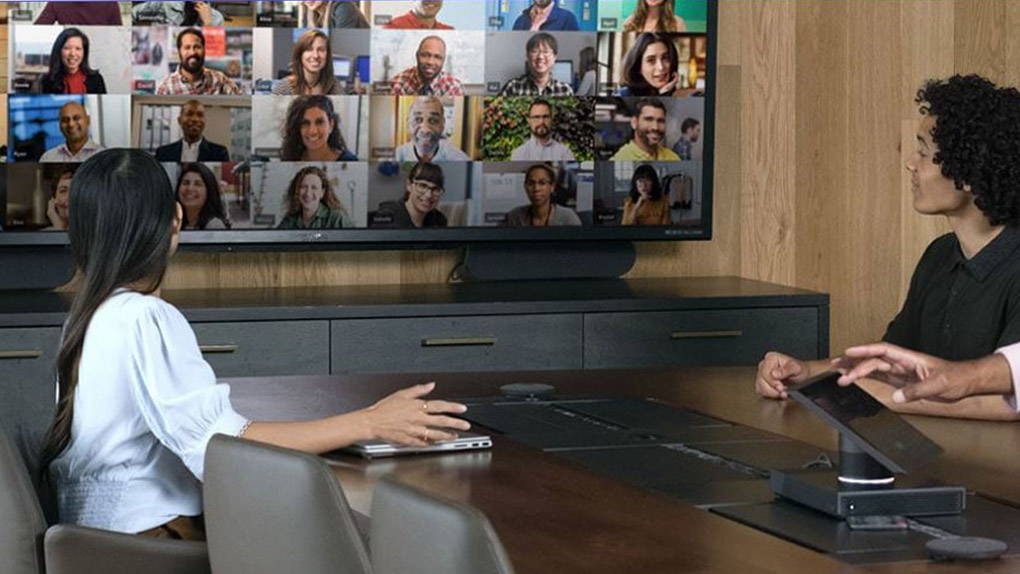 Connecting To the Conferencing Room Is A Real Pain
Once a conference is underway, there's usually little to worry about. Getting started is challenging for many, and it often comes down to connectivity.
Some organizations prefer tossing out the cables and investing in wireless connectivity. Solutions like wireless presentation systems can support this approach. However, it's still a good idea to have wired connectivity options when network resources are scarce.
There are also challenges with wired connectors, of course. One is ensuring you have enough connectors for your conference spaces. Another is cable management. Businesses can solve both problems by routing their cables through the table. There are conference room tables built for this purpose, and it ensures everyone has the physical connectors they need without dragging a line across the room.
AV Integrators Can Troubleshoot and Resolve Your Conference Room Issues
Dealing with conference room issues can be frustrating, even if they are rare. If your organization is struggling to utilize its conference rooms fully, and the frustration is building up, consider seeking the help of a certified AV integrator. These professionals have extensive experience in designing, installing, and maintaining conference room solutions. Identifying and resolving issues early on can prevent them from becoming major problems.
SUBSCRIBE TO OUR NEWSLETTER
Recieve our latest weekly releases, offers, guides and more.