Wieless Video and Audio conferencing Solutions
What are Modern wireless conferencing solutions
What are some leading wireless video conferencing solutions?
POLY
Crestron
Barco
Mersive
Video and audio conferencing solutions are versatile tools that can be used in any organization, regardless of its mission. In a business setting, these tools facilitate communication, connect teams, enable long-distance meetings with partners, and support remote workforces. Video conferencing also helps teachers in schools connect with administrators, parents, and students.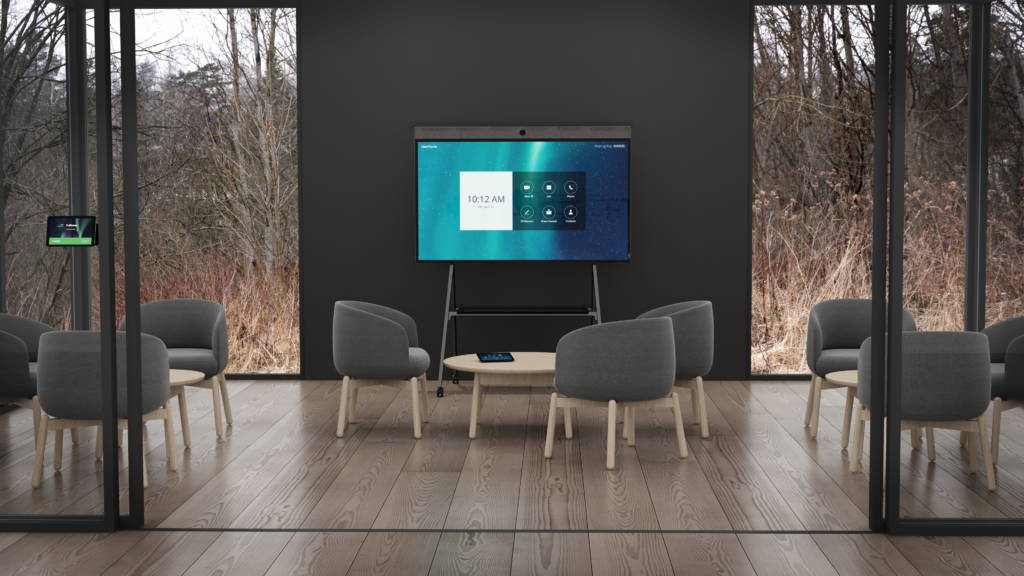 What are modern wireless conferencing solutions
As a proven solution, video and audio conferencing has developed extensively in just the last few years. Some standout features of a modern wireless conferencing solution include:
Touchless controls - Many organizations have prioritized health and safety, including when it comes to video conferencing. Leading manufacturers have developed wireless presentation systems that allow users to control the system from their own device without having to touch a shared surface. These solutions even offer the option to connect a device via wire if necessary.

Interactivity - Video conferencing solutions can accommodate interactive flat panels for enhanced utility during a presentation. For example, the presenter can start a whiteboarding session using the

interactive flat panel

, and share content, and anyone participating in the meeting can annotate where needed.
Nowadays, many organizations are opting for well-known conferencing platforms such as Zoom, Microsoft Teams, GoToMeeting, and Cisco Webex due to their reliability and user-friendliness. To cater to this trend, renowned conference system manufacturers have ensured that their technology is compatible across various platforms.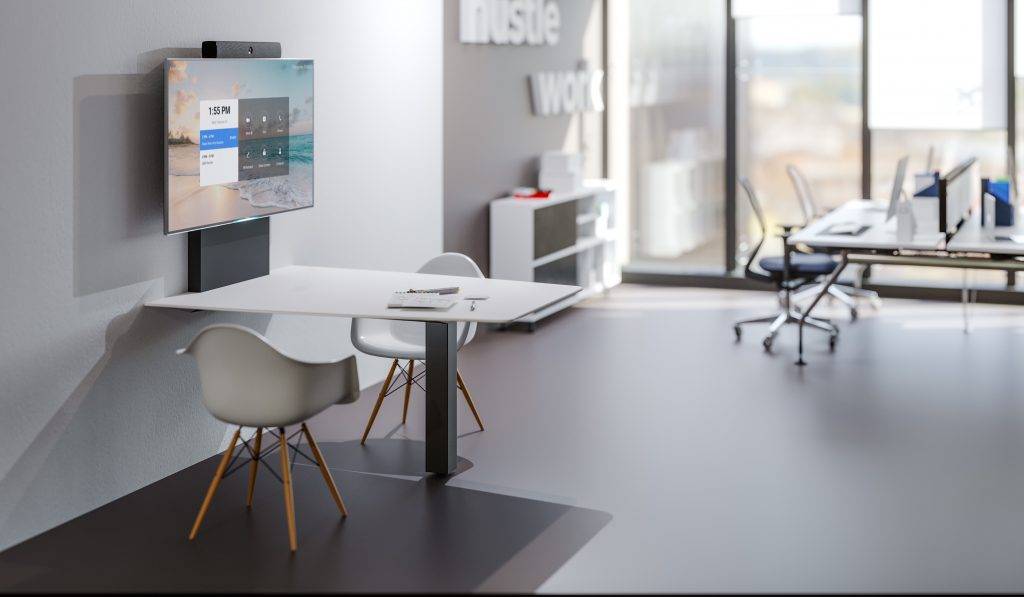 What are some leading wireless video conferencing solutions?
When contemplating the best video conferencing choices, it's important to keep in mind a few reputable manufacturers. Among these are several noteworthy options to consider.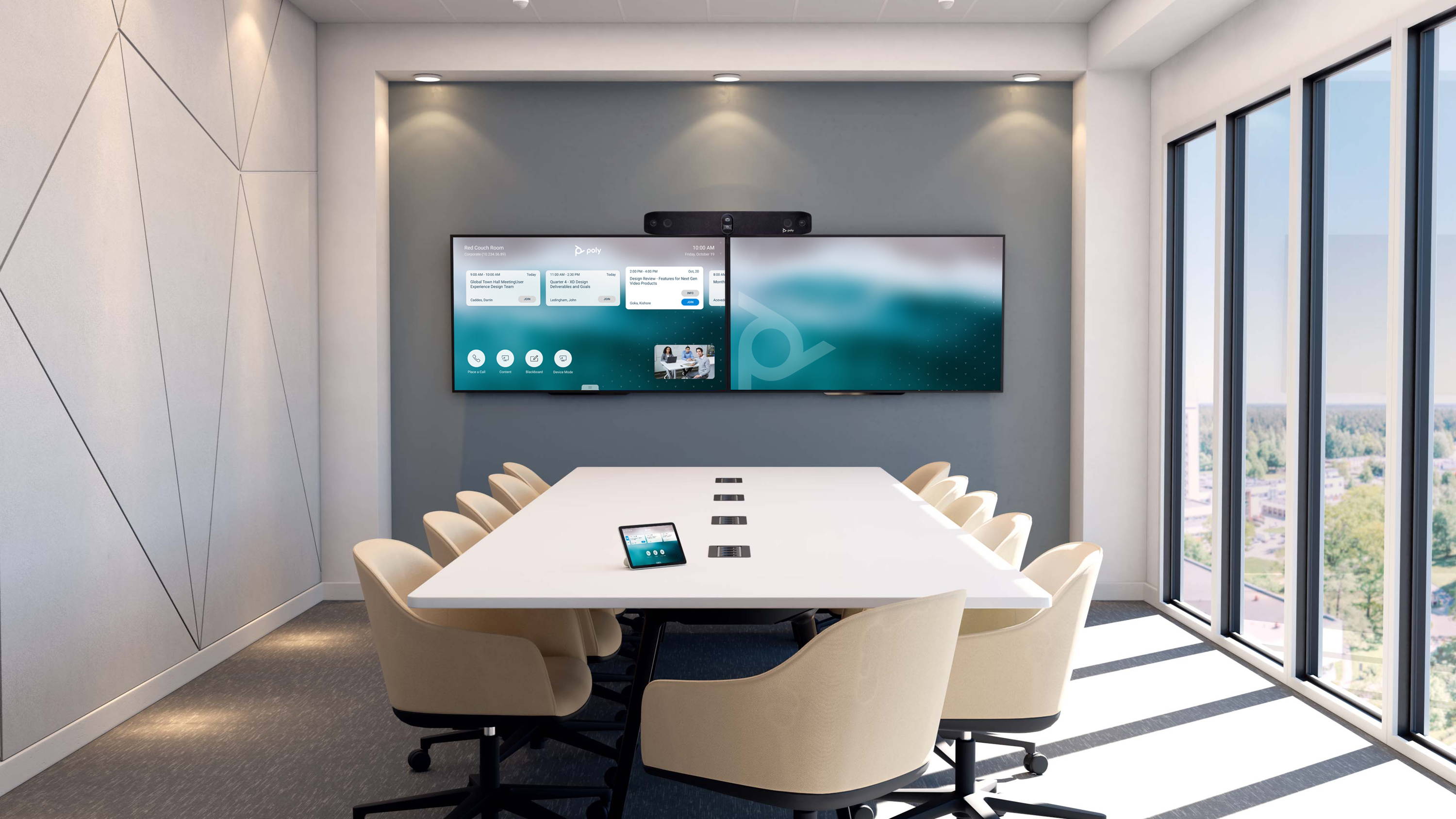 Poly (formerly Polycom) has produced industry-leading video conferencing solutions for decades and has adapted with time. Though the manufacturer offers a deep and diverse product portfolio, Poly's flagship solutions include its Poly Studio, its room solutions, and its immersive telepresence solutions.
The Poly Studio is an all-in-one USB conferencing bar with a camera and speakers built in. It can be used with a pair of 4K displays, so participants and content can be seen with complete clarity. It's designed for out-of-the-box compatibility with Microsoft Teams and Zoom, and Poly Studio is built on open standards so that it can connect to nearly any cloud conferencing service.
Poly offers room solutions specifically designed for organizations utilizing Microsoft Teams, enabling seamless meetings through the platform. Each solution comes equipped with Poly's advanced camera and speaker technology, boasting TV-level production quality, facial tracking, and noise reduction software. Poly's immersive telepresence feature replicates an in-person video conferencing experience with multiple ultra-thin bezel 65-inch displays that allow for limitless presentations.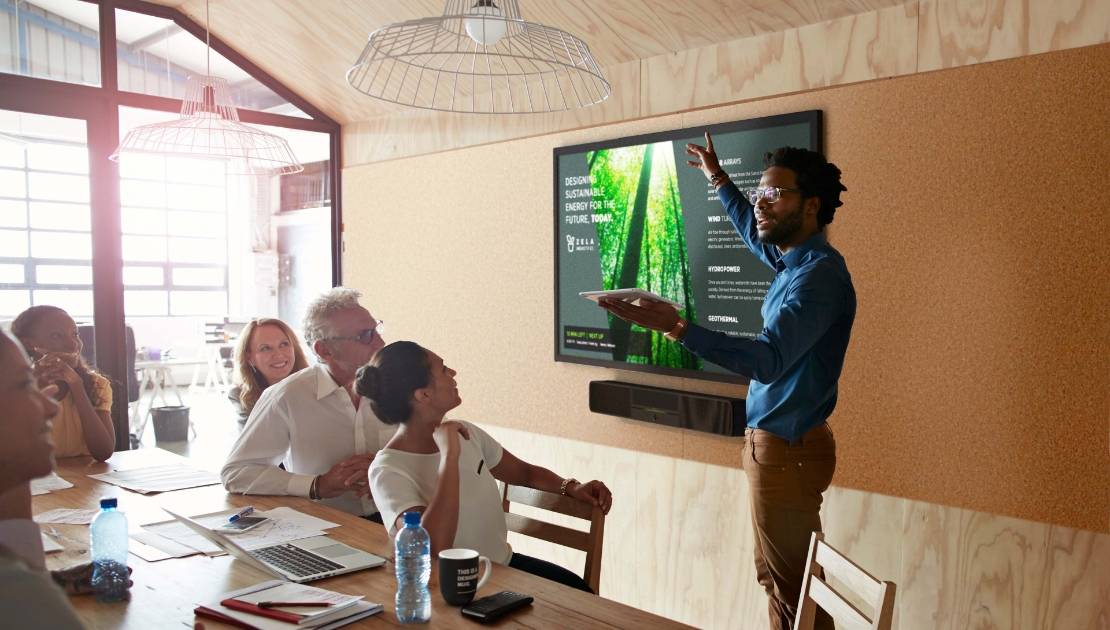 One of the well-established conferencing hardware manufacturers is Crestron, which has been around for decades. Similar to Poly, Crestron ensures that its solutions are up-to-date by collaborating with popular platforms. Among its impressive video conferencing solutions is the Crestron Flex, which is compatible with almost any platform and can be customized for a user-friendly Zoom or Microsoft Teams room experience.

The Flex offers more than just a conferencing solution, as it allows for integration with room controls, scheduling, and wireless presentation systems to enable centralized meeting management. Additionally, managing and configuring the Flex is a breeze, as thousands of units can be provisioned simultaneously and managed from a single backend.

The AirMedia range of wireless presentation tools by Crestron is a widely favored option that works seamlessly with any device operating system available on the market. Thanks to AirMedia, users can easily link their gadgets to the conferencing equipment in the room without needing to interact with any intermediaries. Furthermore, occupancy sensors installed in the room detect when someone enters, and the displays provide guidance on how to make the connection. AirMedia allows for multiple devices to be linked at once, and anyone who connects can share their content with the group when prompted. The possible applications of this technology in classrooms and conference rooms are limitless.
At Barco, we prioritize compatibility with our products, particularly with our ClickShare Conference solution. This innovative solution consists of two primary components: the base unit and the ClickShare Buttons. The base unit serves as the central hub for all the room's conferencing peripherals, such as cameras and speakers. It can handle audio through USB, HDMI, or SPDIF, and it can output 4K UHD video through HDMI. The system also includes two ClickShare Buttons, which make it incredibly easy for users to connect their laptops to the system. All they have to do is plug in the button and press it, and within 10 seconds, they're connected and ready to go.

The ClickShare Conference is also triple agnostic, so it can be used with any device, any conferencing platform and with any conferencing hardware. It's the ultimate in usability.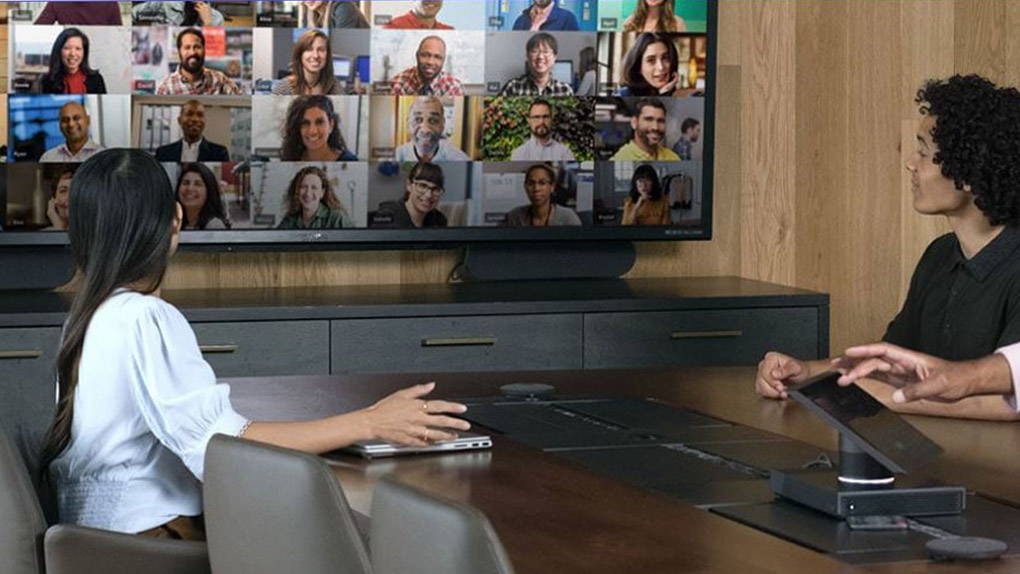 Mersive's Solstice product line serves as the company's primary video conferencing solution. It operates similarly to other wireless presentation systems, allowing users to connect to the solution using only their personal devices. The Solstice was designed specifically for organizations that work with both onsite and remote teams. Its drag-and-drop interface makes it incredibly easy to share content. Additionally, Mersive's conferencing solution is agnostic, meaning it can be paired with any conferencing platform, including Zoom, Microsoft Teams, or any other preferred option, like Barco ClickShare.

Mersive has made a clever decision by enabling Solstice to operate conferencing on both the company's network and guest networks simultaneously. This guarantees additional bandwidth in case of requirement. Mersive also prioritizes security, ensuring that Solstice's security measures undergo annual third-party testing.

Over the past few decades, there have been significant advancements in wireless video and audio-conferencing technology. Particularly in the last five years, new improvements have been implemented, meaning that issues with video and audio quality have been resolved, and concerns about usability are no longer prominent. With the increasing prevalence of remote work, it's important for organizations to consider this wireless technology. It enables businesses, schools, and other institutions to maintain wireless connectivity among their teams and enhance productivity and collaboration, regardless of their location.
An AV Integrator Knows How to Install And Configure Wireless Conferencing Solutions
Wireless presentation solutions are quickly replacing touch-centric conferencing and control systems. If it's time for your organization to make a similar shift, a certified AV integrator can provide the needed expertise, resources, and workforce to make the change as efficient as possible.
Creation Networks provides industry-leading expertise and a customer-centric approach to help you design and deploy wireless audiovisual technology solutions and services for your unique environment.
Read more: Modern meeting technology is taking the next step with wireless sharing solutions.
SUBSCRIBE TO OUR NEWSLETTER
Recieve our latest weekly releases, offers, guides and more.