Cerus Corporation integrated Crestron AV into their Concord office
Cerus Corporation is a global blood products company dedicated exclusively to protecting the world's blood supply. A company based in Concord, California, the company develops and supplies vital technologies and pathogen-resistant blood components to blood centers, hospitals, and ultimately patients. Currently, the INTERCEPT Blood System for platelets and plasma is available globally and is the only system with both CE mark and FDA approval. Follow Cerus on LinkedIn
---
"FOR US, IT IS IMPERATIVE TO PROVIDE

EACH OF OUR EMPLOYEES WITH INNOVATIVE TECHNOLOGY AND A COLLABORATIVE WORK ENVIRONMENT SO THAT THEY CAN CONTINUE TO DO THEIR JOBS SEAMLESSLY AND EFFORTLESSLY."


Richard Chew




Cerus,




Systems Engineer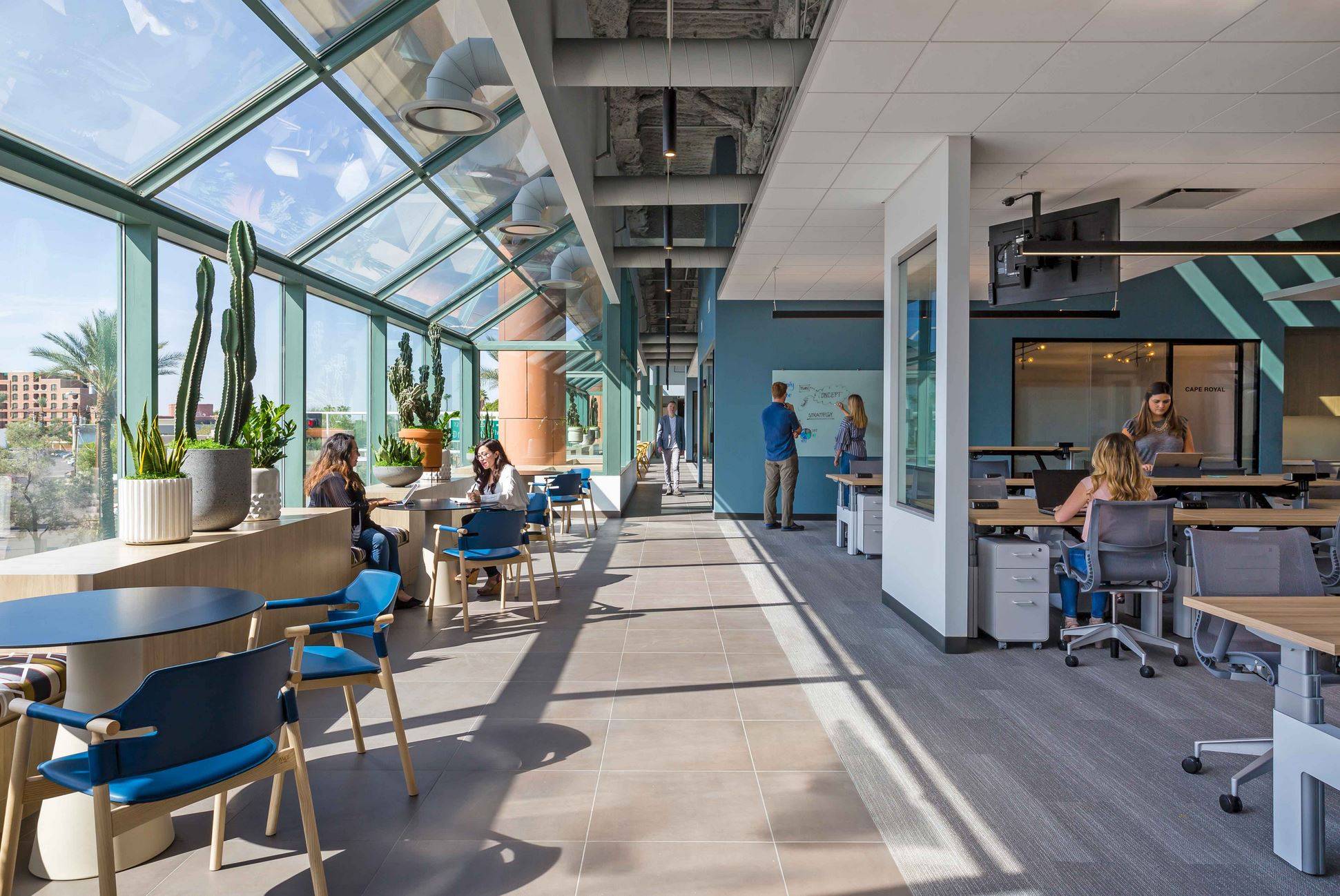 Upon outgrowing their previous office space, Cerus relocated over 130 employees into a 35,000 square-foot state-of-the-art facility in Concord, CA. Cerus wanted a facility that could accommodate growth, as their workforce is expected to grow dramatically in the coming years.
Throughout this redesign, collaboration was always a priority, but with the pandemic and reduced travel, hybrid meetings with others around the world became more important.
Richard Chew, Systems Engineer at Cerus and his team were looking for intuitive solutions for every area of their workplace. "Flexibility and scalability were integral to this project," he explains. "We chose to work with Creation Networks because we needed a rock-solid technology infrastructure that our organization can depend on both now and in the future." The new Cerus headquarters features a variety of beautifully designed meeting spaces, huddle spaces, a mezzanine which includes hoteling workstations, an impressive training facility, and an event space all powered by Crestron.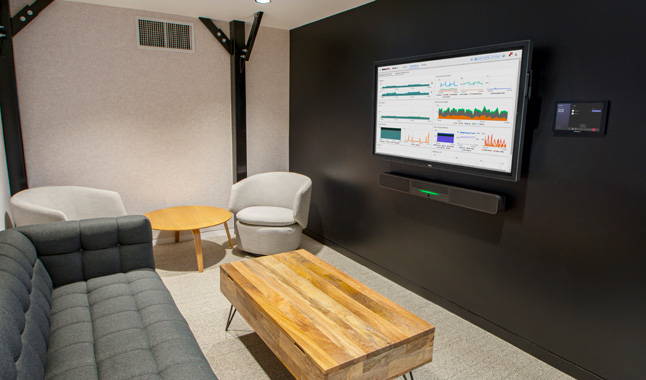 Whether an employee works remotely from their laptop or joins a call in a meeting room, Crestron Flex delivers a native Microsoft Teams experience. Cerus conference rooms have been scaled by using tabletop, front of room, and Crestron Flex systems to provide high audio and video quality. As well as the conference rooms, Cerus also uses Crestron Flex for their boardrooms. Due to the rise of hybrid work, these larger spaces needed to be equipped with the right solutions to provide a better in-room experience for large groups. Content and remote participants are simultaneously displayed on dual screens at the front of the room.
Cerus' Showrooms offer visitors a chance to see the company's latest and greatest products in an immersive environment. Touch screens from Crestron maximize the room's special features by providing control over lighting, signage, and more. Crestron AirMedia® wireless presentation systems simplify content sharing by allowing quick adjustments to customize content and tailor the displays for individual visitors.
A reliable management solution was needed since meeting rooms, common areas, and showrooms were all reliant on technology. By using Crestron XiO Cloud® Technology Operations Management Platform, the team can remotely connect to any device instead of manually searching for it. With XiO Cloud, the team can manage these spaces with an intelligent tool that streamlines operations.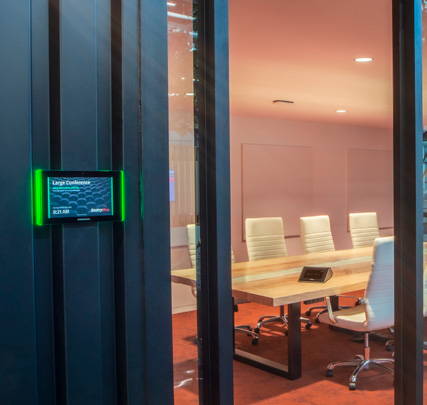 Cerus empowers biotech professionals to achieve breakthrough performance across physical, virtual, and cloud environments. Therefore, it is imperative to
deploy technology that is built to support mission-critical applications. With Creation Networks as a partner, Cerus has a secure and scalable platform that
they can depend on. Not only does Crestron technology instill confidence in their team, but it allows all employees to focus on their customers and successfully drive value in other areas of the company.
Featured Products
Crestron Flex B140-T –
Wall Mount UC Video
Conference System for Microsoft Teams® Rooms -UC-B140-T
Crestron Flex M100-T – Tabletop UC Audio Conference System for Microsoft Teams® -UC-M100-T
Biamp FORTE – Audio System
AVB VT4
Ceilign mounetd Shure MXA910
Crestron 10.1" Touch Screen -
TSW-1060
Crestron 3-Series Control System
CP3N
Crestron Room Scheduling
SAMSUNG VIDEO DISPLAYS -
QB55R
PLANAR Clarity MAtrix VIDEOWALL LCD Displays
If your organization is ready to bring AV Solutions, intelligent Crestron control and LED video wall technology to your new building, Creation Networks is here to help. We design, install and program state-of-the-art AV systems in businesses across California and nationwide. Contact Us Today
SUBSCRIBE TO OUR NEWSLETTER
Recieve our latest weekly releases, offers, guides and more.