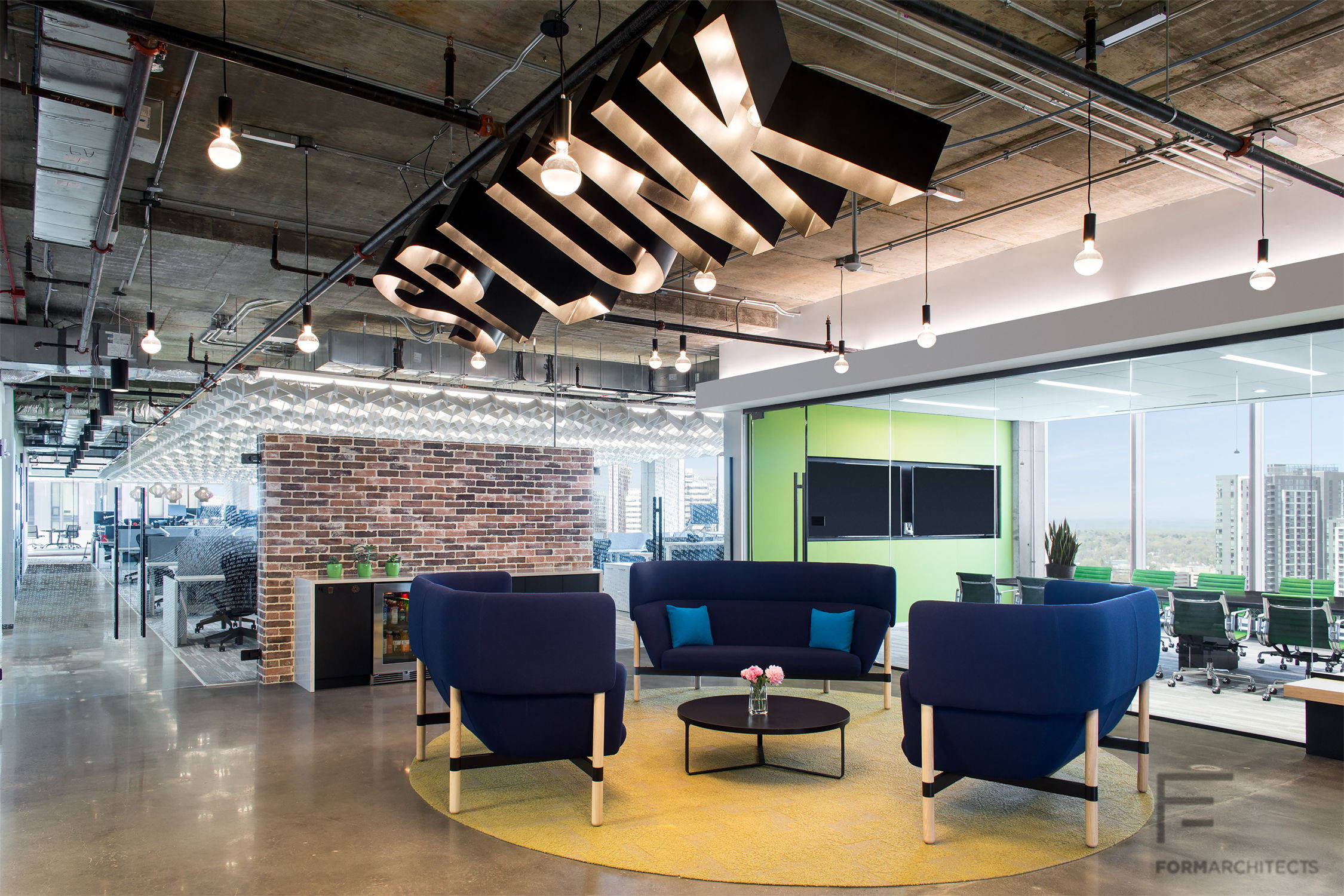 Splunk's upgrades their new Santana Row facility with a 250 room audio video Installation
In 2003, Splunk was founded to handle complex digital infrastructure problems. Splunk has evolved considerably in the past 20 years as digital infrastructure has become more prominent and disruptions have increased in type and number. Having over 1,100 patents and a culture of innovation, they've always been able to keep up with their customers' needs. Today, Splunk ensures the security and reliability of mission-critical systems for many of the world's largest and most complex organizations.
---
325,000 sq ft.
8 floors
San Jose, CA
Over 250 audio visual rooms including executive conference rooms, offices, huddle and training rooms, conferences rooms all completed on time and on budget.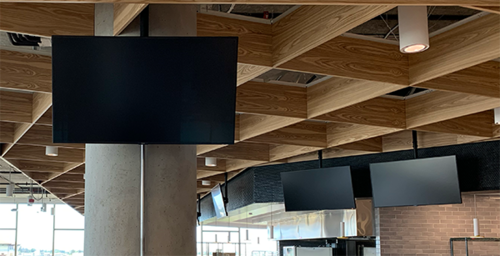 An expansion to Splunk's state-of-the-art San Jose Santana Row facility in 2018 added over 325,000 square feet over eight floors, and 250 conference rooms. Since Splunk anticipates a dramatic increase in its workforce in the next few years, they needed a facility that was able to accommodate growth. From room scheduling to teamwork, the goal was to create a more efficient, connected, and collaborative workplace.
Creation Networks provided a complete audiovisual solution for the new building. Crestron UC solutions are used in Splunk's training center, meeting rooms, huddle rooms, and executive boardrooms to streamline the experience. The native integration with Zoom Rooms ensures that every room offers employees a simple one-touch experience. The building is equipped with Crestron touch panels, NVX, and wireless network AV technology for digital signage, scheduling, and secure wired and wireless presentations. A touch of a button allows the IT department to seamlessly switch between video sources and share content anywhere within the office with the Media Presentation System. This becomes especially useful when utilizing the LG video wall located in the executive boardroom. It was one of the first LED video walls to be deployed on the west coast, and installation required close collaboration with LG. A partnership like this ensures a positive client experience and assures the client that we will be there for them throughout the product's lifecycle.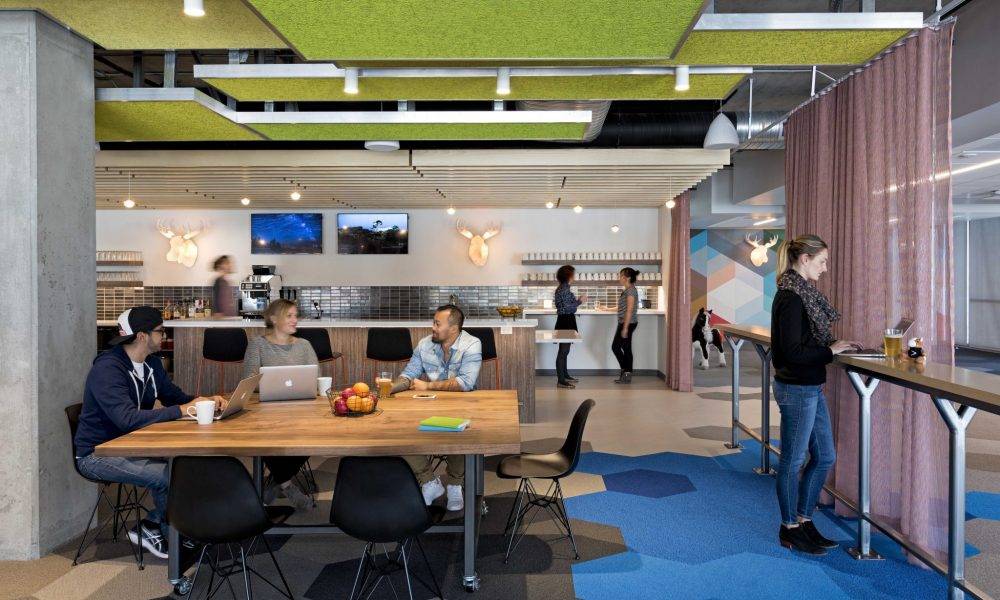 FREE 2022 Audiovisual Room Design Guide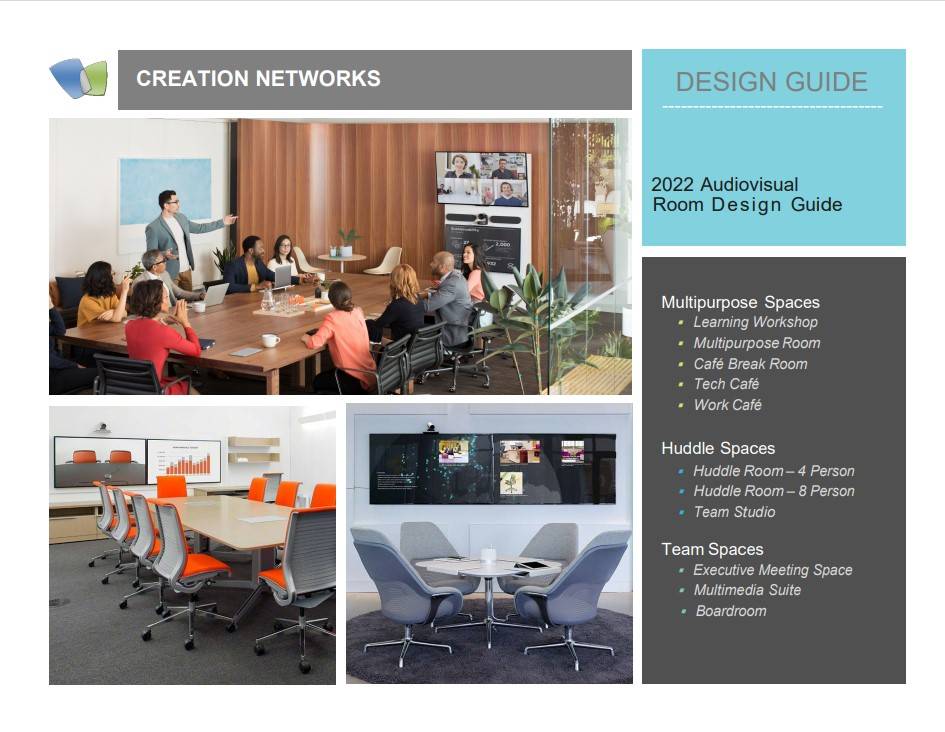 Expert Guidance from Industry Experts

Splunk's customers benefit from engaged and motivated employees. Our aim with the new office was to create an environment that would be loved by employees; a place where anyone would want to work. Crestron technology allows team members to collaborate and take advantage of hybrid work schedules. The Crestron system makes it easy for employees to collaborate with their teams and with remote workers while remaining productive at the same time. By embracing Crestron's range of form factors, Splunk has been able to scale the audio and video experience according to the space.

Crestron Zoom Room Scheduling Panels at Splunk foster a productive work environment where employees are able to book rooms like they would in a hotel. The scheduling system has been embraced by employees, structuring the use of meeting rooms and streamlining their management. Employees at Splunk were able to learn how to use the technology quickly, and now they see it as a natural extension of their workday.
---
"THE SUCCESS OF THIS INSTALL WAS LARGELY DUE TO THE COLLABORATION BETWEEN SPLUNK AND OUR TEAM. THEIR INVOLVEMENT HELPED US AS AN INTEGRATOR TO COORDINATE THROUGH THE WAVES OF SOLUTION CHANGES AND BRING THE PROJECT THE NEXT LEVEL."
Ryan Pounds
Global Account Executive,
Creation Networks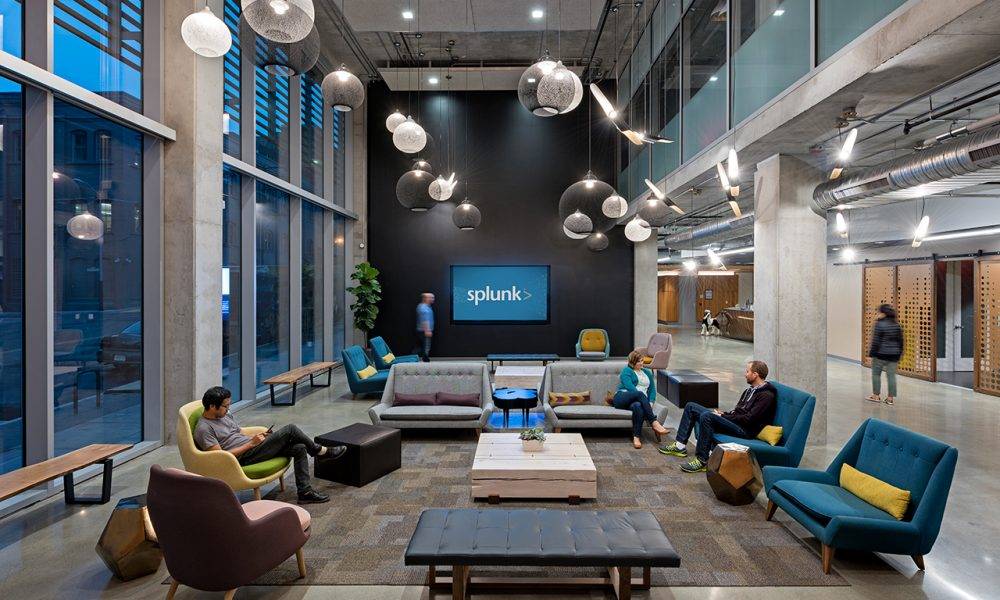 Splunk worked with Creation Networks to fully integrate every piece of Crestron technology, driving how the office functions and performs for employees. The audiovisual experience is consistent throughout the office, creating an engaging experience in common spaces and more. Music plays throughout the office to enhance the ambiance for employees as they go about their day.
The new office space features many customized finishes and unique amenities, such as wellness rooms, lounges with engaging displays, and a café that serves as a meeting space for teams. In the café, twelve large displays show sports games and news programming, in addition to corporate branding and advertising content. To boost morale and show appreciation for employees, Splunk also displays company signage to acknowledge work anniversaries, significant events, and more.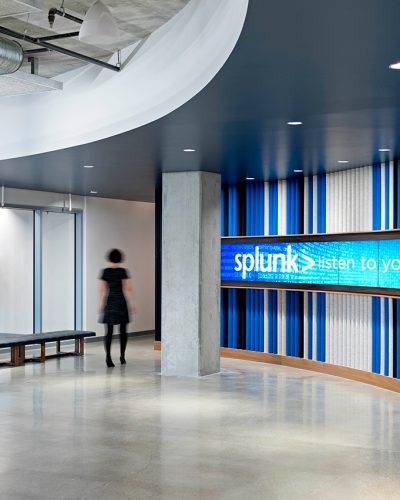 With Creation Networks as a trusted partner, Splunk has a scalable and secure AV platform that they can depend on. In addition to instilling confidence in their team, Crestron's technology enables them to focus on their data and drive success in other areas of the company as well.
---
Featured Products
Crestron Flex UC Video Conference Systems
Biamp Systems DSP
Crestron DM NVX® 4K60 4:4:4 HDR Network AV Encoder/Decoder with Downmixing and Dante® Audio -- DM-NVX-363
Crestron 3-Series™ Control System CP3N
Shure MXA910
Crestron 10.1 in. Room Scheduling Touch Screen - TSS-1070
AirMedia® Presentation System
SUBSCRIBE TO OUR NEWSLETTER
Recieve our latest weekly releases, offers, guides and more.