Sennheiser Ceiling microphone offers TruVoicelift with the TeamConnect Ceiling 2 microphone array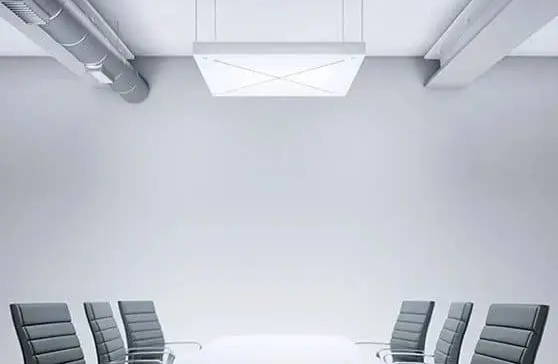 Sennheiser's audio solutions are designed to meet the growing demand for high-quality audio experiences in the modern meeting space, and are now available through Creation Networks AV Solutions.
A variety of technologies have been selected to enhance the meeting room experience, including the recently announced TeamConnect Intelligent Speakers (TC ISP) for Microsoft Teams Rooms, as well as the TeamConnect Ceiling 2 Microphone (TCC2). As a result of this agreement, Sennheiser enters the IT channel, extending the reach of its meeting room audio solutions to a greater number of customers.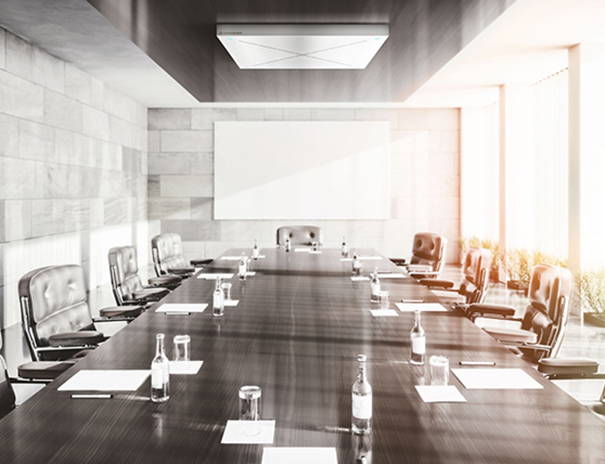 As the TeamConnect Ceiling 2 microphone array is specially designed for ceiling installation, it can be discretely integrated into any room environment while making sure that all participants' contributions are conveyed as clearly as possible, regardless of where they are located within the room.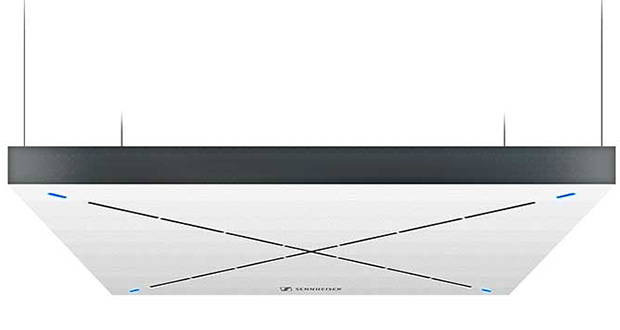 In conjunction with Sennheiser's TC ISP and TCC2 products, which offer superior sound without compromising any audio platform or system, Sennheiser's TC ISP and TCC2 products are an excellent choice for conference spaces and meeting rooms because they offer true problem-solving capabilities.
This is Sennheiser's TeamConnect Ceiling 2 audio system, which is ideal for medium or large meeting rooms, able to accommodate between 14 and 16 participants, or approximately the size of 50 to 60 square meters. In addition, the microphone can be combined with several ceiling microphones in order to achieve a greater coverage, for example, in large spaces with complex architecture, and it will provide optimal voice intelligibility, easy management, and seamless integration.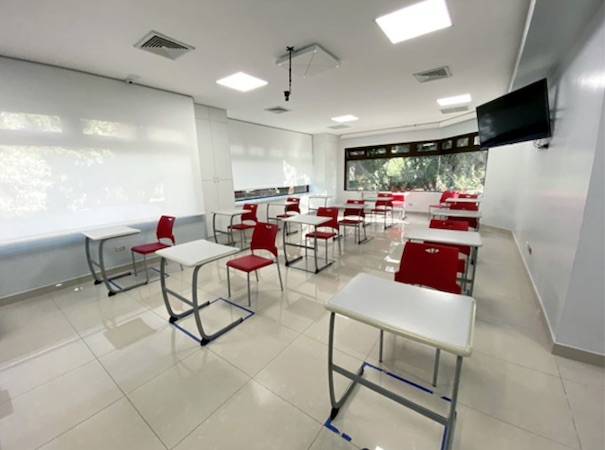 In addition to being Microsoft Teams certified, the TC ISP model is designed specifically to enable hybrid workspaces and provide access for your team to stay connected wherever they are, no matter where they are.
Benfits of the Sennheiser Teamconnect Ceiling 2
Superior Audio Quality: The microphone delivers exceptional audio clarity and intelligibility, ensuring clear communication during conferences, meetings, and presentations.

Wide Coverage: With its 360-degree pickup pattern, the TeamConnect Ceiling 2 captures audio from all directions, enabling effective sound capture even in large rooms or open spaces.

Discreet Design: The microphone is installed flush with the ceiling, blending seamlessly into the environment without occupying any valuable table or floor space.

TruVoicelift Technology: TruVoicelift enhances speech intelligibility by boosting vocal frequencies, reducing ambient noise, and minimizing reverberation, resulting in improved audibility and comprehension.

Easy Installation: The ceiling-mounted microphone can be integrated into existing audio systems effortlessly, providing a hassle-free setup process.

Simplified Management: The Sennheiser Control Cockpit software enables remote monitoring and control of multiple TeamConnect Ceiling 2 microphones, making it easy to manage and maintain the system.

Flexibility: The microphone supports various connectivity options, including Dante audio networking and Power over Ethernet (PoE), ensuring compatibility with different audio setups.

Adaptive Beamforming Technology: The TeamConnect Ceiling 2 utilizes advanced beamforming algorithms to focus on active speakers, optimizing audio capture and reducing background noise.

Intuitive Control: The microphone offers intuitive touch-sensitive control panels, allowing users to easily adjust settings such as volume and mute.

Scalability: The TeamConnect Ceiling 2 is scalable, making it suitable for installations of different sizes. Multiple microphones can be seamlessly integrated, ensuring consistent audio quality across large areas.
Overall, the Sennheiser TeamConnect Ceiling 2 microphone with TruVoicelift provides exceptional audio performance, ease of installation, advanced features, and scalability, making it a versatile and reliable solution for professional audio conferencing environments.
SUBSCRIBE TO OUR NEWSLETTER
Recieve our latest weekly releases, offers, guides and more.