Get your head(set) into the eSports game and take your video and audio sytetm to the next level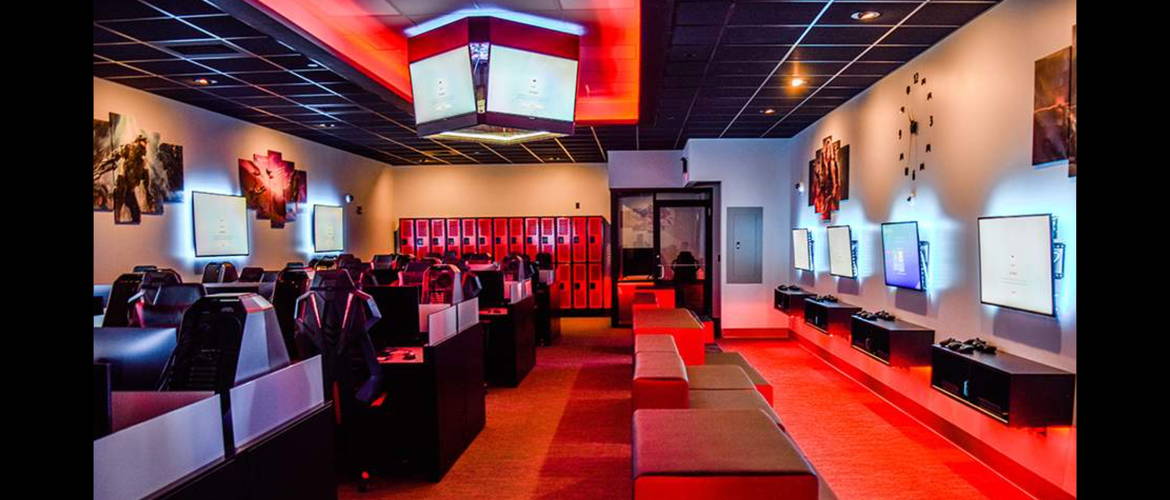 There has been tremendous growth in the competitive gaming industry over the last ten years, with revenue reaching $1 billion by 2021 as a result. The growth of STEM initiatives and the rising projections for the market make it no wonder that many educational institutions have made esports a core part of their teaching curriculums, as STEM initiatives continue to pick up and projections for the market continue to rise.
Esports are a form of competitive sports that involve electronic games. A video game competition is an organized competition between professional teams or individuals who play video games for a living. Several aspects of traditional varsity sports have infiltrated esports programs in schools in recent years, allowing students to explore careers in STEM technology while also learning intangible skills, such as teamwork and problem-solving. The use of game-based learning has become vital in many extracurricular and co-curricular activities, but many administrators often find themselves asking the question, "Where do we begin? "
Whenever you are planning to design an esports facility, you will need to consider the size of the program, as well as the size of the space you will need to accommodate it. Would your school beinterestedbe interested in creating a competitive or recreational team? Is there a dedicated space you have in your office or are you looking to create one? What is the budget you have set for your project? We've got the answers you're looking for to get you started on the right track.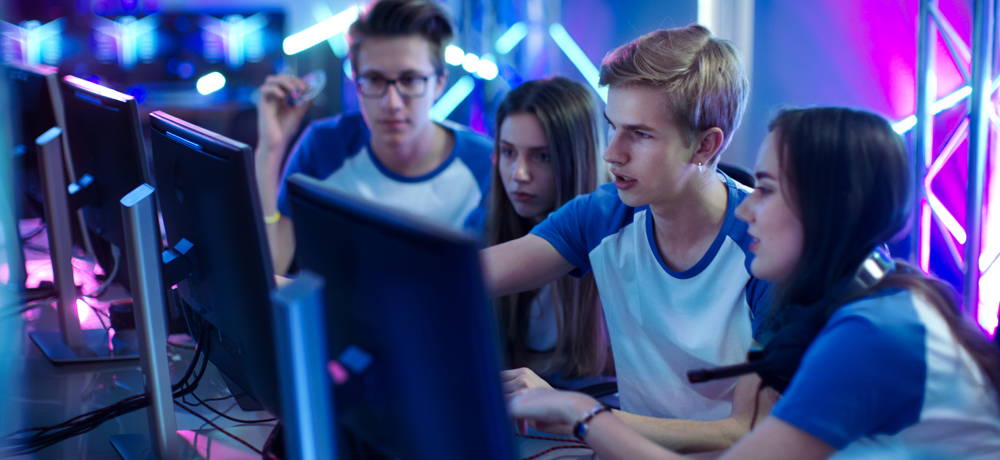 Make the most of your space by getting creative.
There is no doubt that creating a multi-purpose environment is the most important part of constructing a successful esports program. The flexible design of a facility can help you avoid having to deal with the headaches of having to transform your facility down the road to meet changing technological requirements and upgrades as your business grows. You should find a well-lit room with plenty of airflow and at least eight inches of space around your machines so that they do not overheat.
Maintain a safe and reliable network at all times.
Having a space with an appropriate network connection is one of the keys to the success of an esports team, as latency has been one of the biggest hindrances in the past. A tournament is usually broadcast on streaming platforms, so it is essential to allocate bandwidth and maintain a fast internet connection during the broadcast.
In order to mitigate risk in the esports industry, network segmentation, security patches and upgrades, and two-factor authentication have become increasingly important due to increased cyberattacks. It is essential to ensure you have a firewall configured to prevent Internet-based attacks, especially if you are part of an interconnected gaming community.
Gain a competitive edge.
For your program to compete successfully, you must ensure that your devices support higher frame rates if you use PCs as the primary machines. Those devices will also be also be helpfullan on using them for CAD or coding classes during the semester in case you'll use them for computer-aided design. Some crucial specs need to be considered when choosing a PC; many esports leagues have guidelines to follow when selecting a PC.
Processor (CPU) – In a computer, the CPU is the brain that processes all the information that goes into it.
Memory (RAM) – This type of storage allows you to access your data more quickly since it is a short-term solution. Esports are often live-streamed using Open Broadcaster Software (OBS), but any type of streaming can consume a lot of RAM quickly.
Graphics Card (GPU) – It is an electronic circuit that enables faster rendering of images, resulting in a smoother gameplay experience.
Storage – In computer storage, there are two main types: spindle hard drives (HDDs) and solid-state drives (SSDs). A solid-state drive (SSD) can dramatically improve the performance of a system, whereas a hard disk drive (HDD) is less expensive - but they are also more prone to failure due to wear and tear. Many users decide to pair an SSD with an HDD as games become bigger and better as they get bigger and better.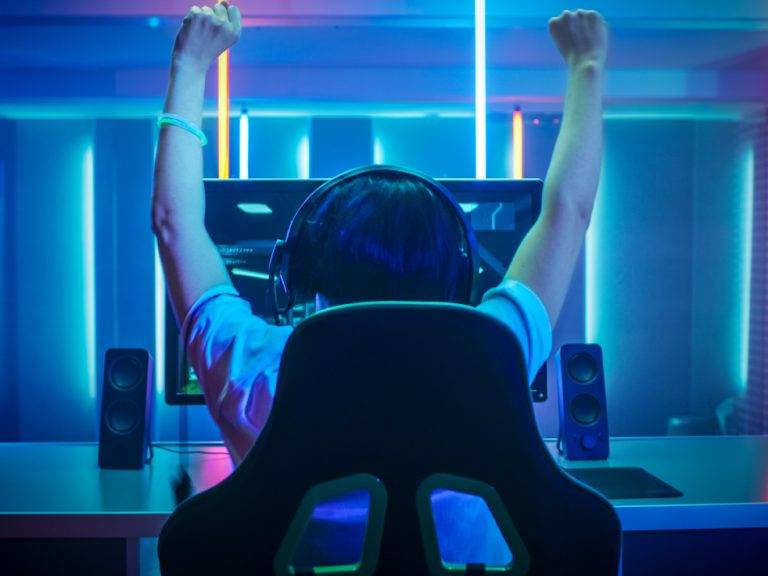 Mix and match your end-user devices
When it comes to devices in an esports facility, a few different choices can be made. We recommend a minimum of five to six devices to get started, regardless of whether you use gaming consoles (PlayStation, Xbox, Nintendo), PCs, or a hybrid setup.
For your esports environment to be successful, you must provide your players with the following necessary peripherals that will give them comfort while they hone their skills:
Headset – It is essential to choose a comfortable headset with good audio quality. Microphones and noise-canceling features have been added to the headset, allowing students to collaborate while playing games better.
Keyboards – You can choose mechanical and membrane keyboards to help streamline gaming. Regarding durability, mechanical keyboards tend to be more reliable, while membrane keyboards tend to be quieter.
Mouse – It would be best if you could find a sturdy, lightweight mouse with a more excellent range of movement. It is essential to choose ergonomic mice to meet the needs of various students.
Monitor – Large, high-resolution monitors are necessary to handle the graphics involved in esports. As far as the refresh rate is concerned, the faster, the better.
Video and Audio distribution for eSports facilities
Successful esports facilities employ advanced video and audio distribution systems to create immersive and engaging experiences for players and spectators. These state-of-the-art systems are designed to seamlessly transmit high-quality video and crystal-clear audio throughout the venue, ensuring that every thrilling moment of the esports competition is captured and shared with the audience. The video distribution systems utilize cutting-edge technology, including high-resolution cameras strategically positioned to capture multiple angles of the action and advanced video processing equipment to enhance the visual quality and provide real-time replays. Concurrently, the audio distribution systems employ a combination of influential speakers, carefully positioned to deliver immersive sound, and professional-grade microphones to capture the exciting in-game audio and the enthusiastic reactions of the crowd. These sophisticated distribution systems play a crucial role in enhancing the overall esports experience, enabling viewers to feel as though they are right in the heart of the action, whether sitting in the venue or watching remotely.
Video Distribution Benefits:
Comprehensive coverage: Video distribution systems capture every gameplay detail, ensuring no action goes unnoticed.
In-depth analysis: The captured footage allows for detailed analysis, post-match reviews, and strategic planning for players and teams.
Highlight reels: Video distribution systems enable creation of engaging highlight reels that showcase the most exciting moments of the competition.
Enhanced viewer experience: Video distribution systems offer an immersive viewing experience for spectators in the venue and those watching remotely.
Audio Distribution Benefits:
Immersive experience: High-quality audio distribution systems create an immersive experience for both players and spectators by delivering crystal-clear sound that enhances the atmosphere and excitement of the gameplay.
Game audio capture: Professional-grade microphones capture the in-game audio, including sound effects, dialogue, and ambient sounds, allowing the audience to immerse themselves in the gaming experience fully.
Crowd reaction: Audio distribution systems capture and amplify the live audience's enthusiastic responses, conveying the event's energy and excitement to remote viewers.
Clear communication: The use of advanced audio distribution systems ensures clear communication among players, coaches, and commentators, facilitating effective teamwork, strategy execution, and live commentary.
Broadcast quality: The high-fidelity audio captured by these systems contributes to the overall broadcast quality of esports events, making them more engaging and enjoyable for viewers.
Spectator engagement: The ability to hear the game audio and crowd reactions in real-time helps spectators feel connected to the action, enhancing their overall engagement and enjoyment.
Audio cues and analysis: The captured audio provides essential alerts and information for players, such as footsteps, gunshots, or ability activations, which can be crucial in competitive gameplay and strategic decision-making.
Sound mixing and balance: Audio distribution systems and digital Sound porcessing allow for precise sound mixing and balance, ensuring that commentary, game audio, and crowd noise are appropriately balanced for an optimal viewing experience.
Accessibility: High-quality audio distribution systems improve accessibility for viewers, including those with visual impairments, who heavily rely on audio cues to understand and enjoy the gameplay.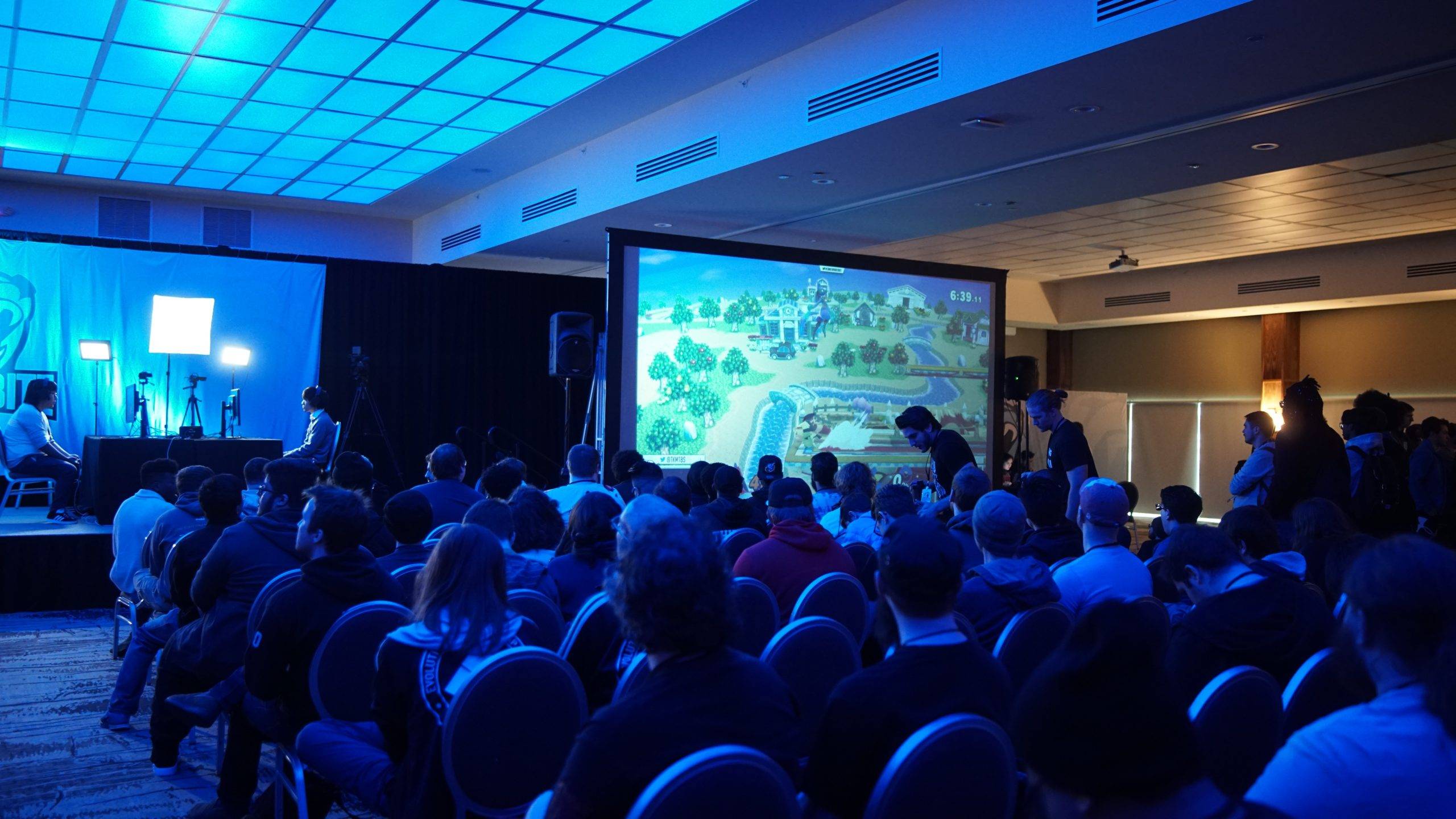 Prioritize ADA compliance
It is very important that your esports environment is accessible to everyone and compliant with the Americans with Disabilities Act (ADA). As part of this accessibility plan, wheelchair users will be able to get from aisle to aisle and behind gaming stations with ease. If you take this into account while building out your facility, you will be able to provide a safe and welcoming environment for all of your students.
Even though it may seem daunting to launch an esports program, more than 2,100 high schools across the U.S. and Canada have already signed up in order to participate in the High School Esports League. In 2020, more than $16 million in esports scholarships will be awarded to students involved in esports, as opportunities for career and college advancement continue to grow for students involved in esports.
It doesn't matter if you want to build a brand new computer lab from scratch or you want to transform an existing one, let Creation Networks provide recommendations based on your needs with a free esports assessment.
Read more: Esports Part Two — Where Are Esports Played?
SUBSCRIBE TO OUR NEWSLETTER
Recieve our latest weekly releases, offers, guides and more.