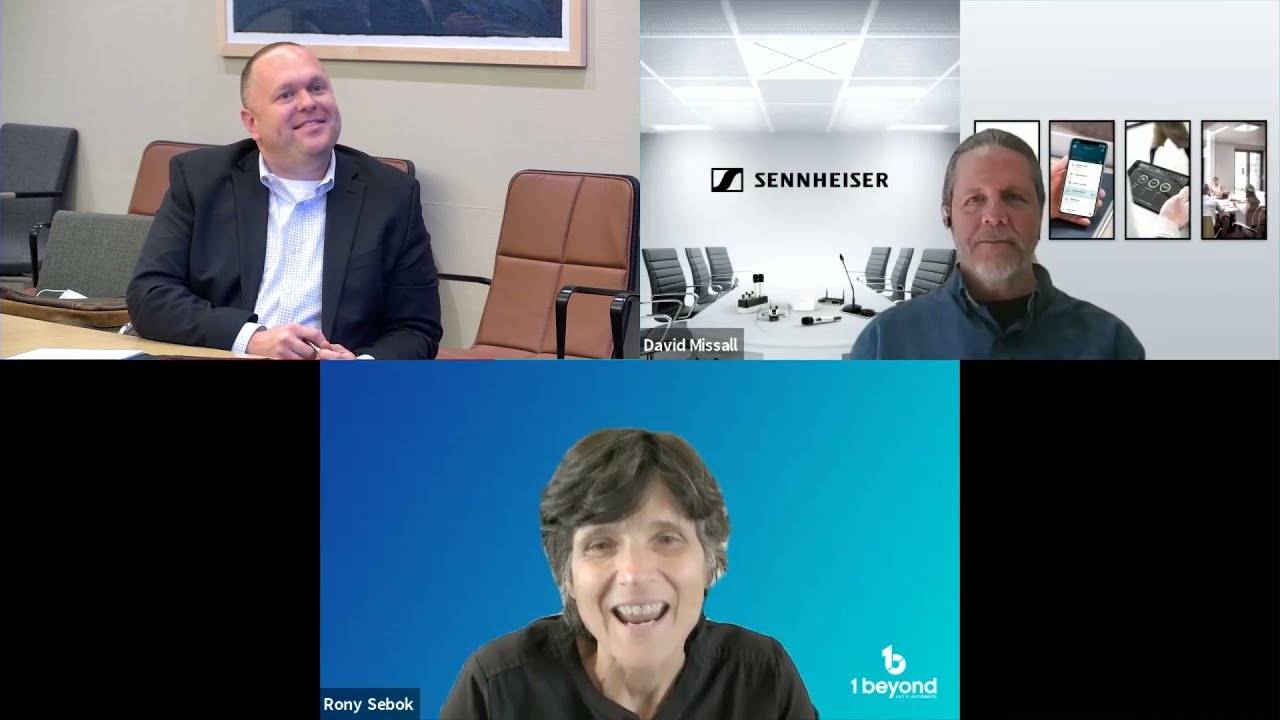 Sennheiser and 1 Beyond offer a camera tracking solution that uses voice activation and can be utilized in spaces of various sizes, ranging from classrooms to boardrooms for meetings and multiple purposes.
In a remarkable collaboration, Sennheiser and 1 Beyond have joined forces to develop an innovative camera tracking solution specifically designed for the versatile TeamConnect Ceiling 2 (TCC2) microphone array. This groundbreaking technology takes full advantage of voice activation and precise beam position information, enabling the system to deliver stunning close-up shots of individuals speaking in any room, be it a classroom, boardroom, or multipurpose space. With the ability to seamlessly integrate multiple ceiling microphones and up to twelve strategically placed cameras, this cutting-edge solution guarantees optimal angles and a truly immersive conferencing experience.
Enhanced Camera Tracking Capabilities:
Unlike its competitors, the Sennheiser and 1 Beyond Automate system breaks free from the limitations imposed on camera tracking. Thanks to its intelligent switching algorithm, remote participants can seamlessly view different angles without noticing any camera movement. This remarkable feature ensures an engaging experience while maintaining a professional and polished visual presentation.
Automated Configuration for Hassle-Free Setup:
Gone are the days of laboriously configuring camera presets manually. The Sennheiser and 1 Beyond solution introduces automatic configuration based on the room layout. This time-saving feature streamlines the installation process, allowing for effortless customization and ensuring optimal camera performance.
Tailored Camera Angles to Suit Every Need:
The installer's creativity is not stifled with this state-of-the-art system. The customizable socket widths provide the flexibility to select narrow or wide angles for the installed cameras. This empowers professionals to capture the most impactful shots, regardless of the room's dimensions or the speaker's location.
Intelligent Participant Recognition:
One of the key strengths of the Sennheiser and 1 Beyond solution lies in its ability to distinguish between seated and standing participants. Leveraging the microphone's height and the speaker's horizontal position, the system ensures accurate tracking and dynamic camera adjustments, resulting in an engaging visual experience.
Unparalleled Accuracy with Multiple Camera Angles:
With the ability to direct the beam to an impressive seven hundred unique positions, this cutting-edge solution provides exceptional audio location accuracy. By offering multiple camera angles per microphone, users can capture the most precise shots, immersing viewers in a visually rich and immersive conferencing environment.
Versatile Multi-Source Designs:
This game-changing camera tracking solution seamlessly blends the panoramic view of the room with the active speaker's shot, presenting users with comprehensive context. This multi-source design enhances the conferencing experience by providing a spacious overview alongside a focused view of the speaker, ensuring seamless communication and collaboration.
Enhanced Discussion Mode:
The Sennheiser and 1 Beyond system takes interaction to the next level with its discussion mode. By featuring the two most recent speakers side by side, this innovative functionality encourages dynamic exchanges and empowers participants to engage more actively, resulting in more productive and efficient meetings.
Some of the distinguishing features of this solution include:
Our advanced switching algorithm ensures seamless broadcasting for remote participants by utilizing multiple cameras without any camera movement, resulting in a professional and polished presentation.
With auto-configuration based on room design, camera presets no longer require manual settings.
Customizable shot widths can be configured by the installer for how tight or broad the camera angles should be
The system can differentiate between seated and standing individuals by analyzing the height and horizontal placement of the speaker as detected by the microphone.
It is possible to have multiple camera angles per microphone, with the beam capable of pointing towards as many as 700 distinct positions, thereby providing more accurate audio location data.
For better context, display a wide shot of the room along with the active speaker using multi-source layouts.
The discussion mode displays the two most recent speakers side-by-side for easier tracking.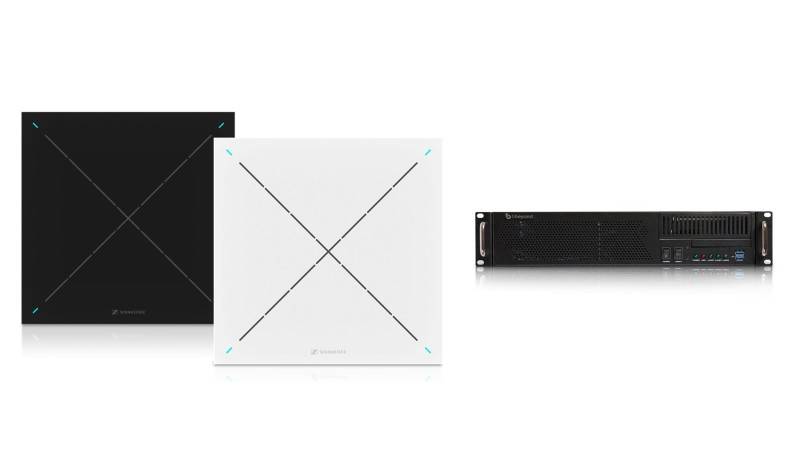 The collaboration between Sennheiser and 1 Beyond has resulted in a groundbreaking camera tracking solution that elevates the conferencing experience to new heights. With its unrivaled features, including intelligent switching, automated configuration, customizable angles, participant recognition, precise camera tracking, versatile multi-source designs, and enhanced discussion mode, this advanced system sets a new benchmark for the audio-visual industry. Embrace this innovative solution and unlock the full potential of your conference rooms, making every meeting an immersive and engaging experience.
Read more: Shure and 1 beyond Camera tracking solution for Shure MXA, MXC, MXCW Systems
Learn More: Multi Camera Intelligent Video
Creation Networks can help your organization implement 1 beyond AV solutions, Crestron control and LED videowall technology for your organization. Across California and nationwide, we design, install, and program state-of-the-art AV systems. Contact Us Today
SUBSCRIBE TO OUR NEWSLETTER
Recieve our latest weekly releases, offers, guides and more.