The Christie DWU1075-GS projector is a game-changing piece of technology that brings unparalleled visual experiences to professional audio-visual (AV) environments. With its exceptional features and capabilities, this projector is tailored to meet the demands of diverse industries such as education, corporate, and entertainment. Let's delve into the intricacies of this remarkable device, highlighting its key features, pros, and cons.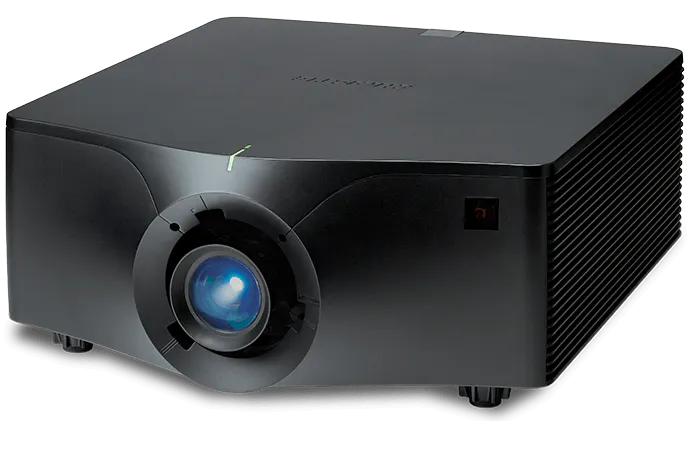 Stunning Image Quality:

The Christie DWU1075-GS projector astounds with its WUXGA (1920 x 1200) resolution, delivering breathtakingly sharp and detailed images. Whether presenting captivating visuals, displaying high-resolution videos, or showcasing intricate graphics, this projector ensures unparalleled clarity and color accuracy.

Impressive Brightness and Contrast:

With an outstanding brightness level of 10,000 lumens and a dynamic contrast ratio of 1,500,000:1, the DWU1075-GS excels in various lighting conditions. It effortlessly overcomes ambient light challenges, making it the ideal choice for large venues or spaces with windows.

Laser Phosphor Technology:

Powered by innovative laser phosphor illumination, this projector offers superior color reproduction, an extended lifespan, and virtually maintenance-free operation. Bid farewell to lamp replacements, as the laser phosphor technology reduces downtime and significantly lowers the total cost of ownership.

Versatile Lens Options:

The DWU1075-GS projector provides users with a range of interchangeable lenses, allowing customization of projection size and distance according to specific requirements. This flexibility ensures optimal image placement and eliminates the need for additional equipment, offering convenience and adaptability.

Effortless Installation with HDBaseT Connectivity:

Seamlessly integrate your AV setup with the built-in HDBaseT support of the DWU1075-GS. This feature simplifies installation, reduces cable clutter, and transmits uncompressed HD video, audio, and control signals over a single CAT6 cable, streamlining connectivity in professional environments.

Advanced Image Processing Technologies:

The projector incorporates Christie's cutting-edge image processing technologies, such as BoldColor Technology and RealBlack, to elevate visual experiences. These enhancements significantly improve color accuracy, contrast performance, and black levels, resulting in vivid, lifelike visuals that captivate audiences.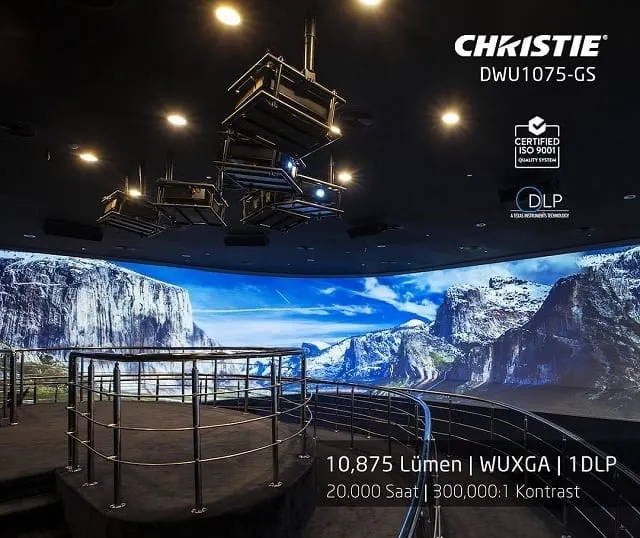 Unmatched Image Quality:

The Christie DWU1075-GS projector delivers a truly stunning visual experience with its impressive resolution and exceptional color accuracy, ensuring captivating presentations and engaging content.

Outstanding Brightness:

With an extraordinary brightness level and dynamic contrast ratio, this projector offers remarkable visibility even in challenging lighting environments, ensuring your content shines through.

Maintenance-Free Operation:

Thanks to its laser phosphor technology, the DWU1075-GS provides extended lifespan and eliminates the need for lamp replacements, resulting in reduced downtime and lower long-term costs.

Flexible Lens Options:

The availability of interchangeable lenses allows users to adapt projection size and distance to their specific needs, offering versatility and adaptability in various professional settings.

Simplified Connectivity:

The HDBaseT support of the projector simplifies installation and reduces cable clutter, enabling seamless integration within professional AV setups.

Enhanced Visual Performance:

The integration of advanced image processing technologies elevates color accuracy, contrast performance, and black levels, resulting in captivating, true-to-life visuals.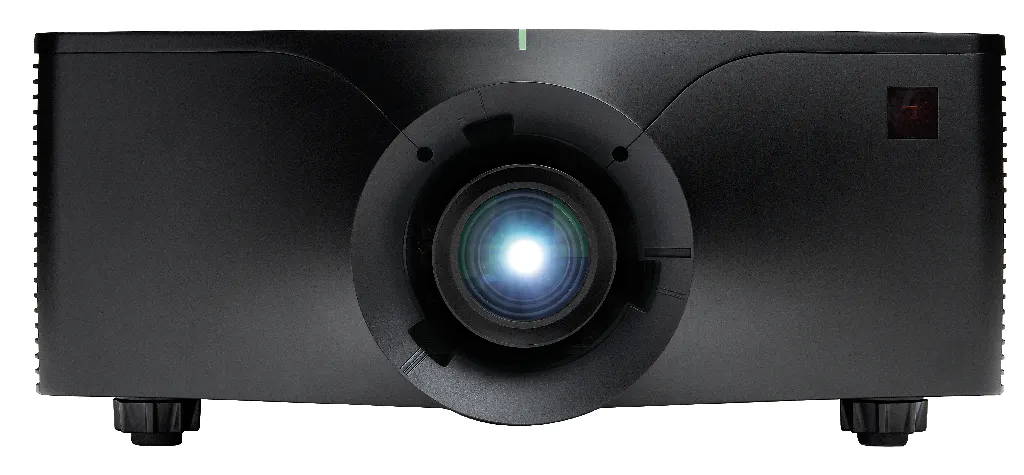 Premium Price:

As a high-end professional projector, the Christie DWU1075-GS comes with a higher price tag. While its performance justifies the cost, it may be a substantial investment for smaller organizations or those with budget constraints.

Larger Size and Weight:

Due to its robust design and powerful performance, the DWU1075-GS projector is relatively larger and heavier compared to consumer-grade projectors. This may require additional effort and resources for installation and portability.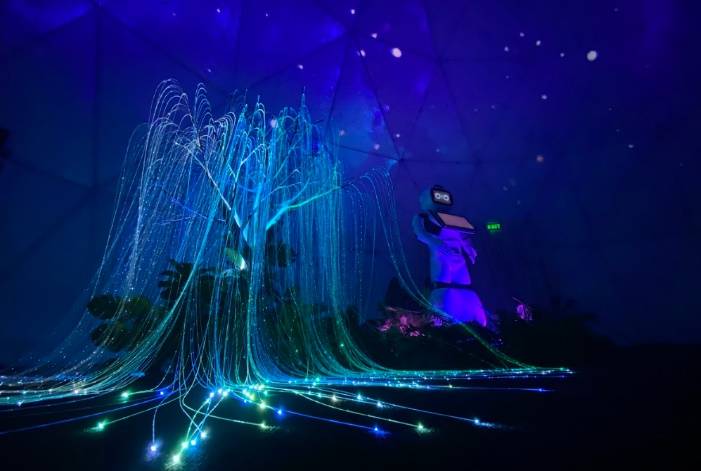 Epson Pro L12000Q:

When compared to the Epson Pro L12000Q, both projectors offer exceptional image quality and brightness. However, the DWU1075-GS provides the advantage of versatile lens options, allowing for greater flexibility in adapting to different projection requirements.

Sony VPL-GTZ380:

In comparison to the Sony VPL-GTZ380, the Christie DWU1075-GS shines with its laser phosphor technology, offering a longer lifespan and maintenance-free operation. Additionally, the projector's HDBaseT connectivity simplifies integration within AV setups, providing an edge in terms of convenience and streamlined connectivity.
The Christie DWU1075-GS projector is a cutting-edge solution that revolutionizes professional AV environments. With its unrivaled image quality, impressive brightness, and advanced features, it sets a new benchmark for visual excellence. While its premium price and larger size may pose challenges for some, the projector's performance, versatility, and maintenance-free operation make it an ideal investment for businesses that prioritize exceptional visual experiences. When compared to competing models, the DWU1075-GS stands out with its laser phosphor technology, versatile lens options, and simplified connectivity. Whether it's in educational institutions, corporate boardrooms, or entertainment venues, the Christie DWU1075-GS projector delivers an immersive and captivating visual experience that leaves a lasting impression.
(Note: For more information, please refer to the Christie DWU1075-GS product page at Christie DWU1075-GS
See more Commercial Projectors
Creation Networks can help your organization implement Christie Projector solutions, Crestron control, and LED videowall technology for your organization. Across California and nationwide, we design, install, and program state-of-the-art AV systems. Contact Us Today
Get the AVTechnology Newsletter
Recieve our latest weekly releases, offers, guides and more.