Microsoft has launched Teams Rooms Pro which promises to maintain the value of the existing Teams Rooms features while integrating new features and innovations.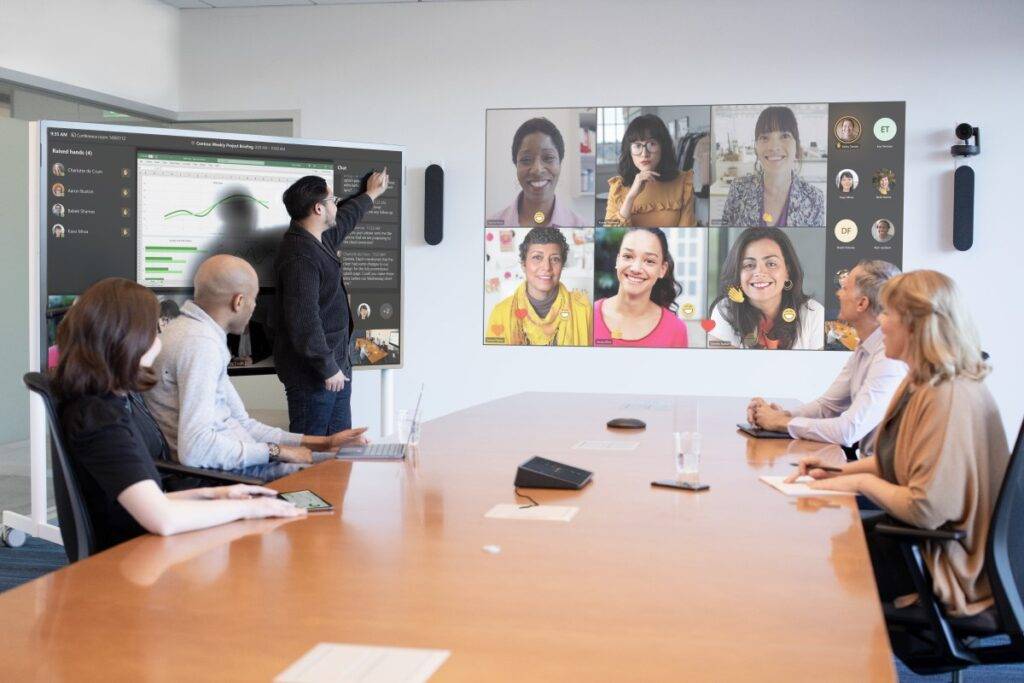 Physical office spaces designed for all, not just for in-person attendees
The shift to remote work over the last 18 months is one of the most significant changes in work culture since the Industrial Revolution. To understand how this change impacts our customers and Microsoft employees, we've conducted regular research and internal surveys. As reported in our recent Work Trend Index, survey data shows that in a year where we sent 160,000 people home to work and remotely onboarded 25,000 new employees, the percentage of Microsoft employees who report feeling included is at an all-time high of 90 percent.
But there's no guarantee this trend will continue in the increasingly complex world of hybrid work. For starters, employee expectations have changed. Last year's Work Trend Index report showed that while 73 percent of employees want the option to continue to work remotely, 67 percent want more in-person engagement. This hybrid work paradox is our new normal, and our ability to come together will be challenging without preparation.
Microsoft Introduces Teams Rooms Pro
Teams Rooms Pro will feature the latest hybrid meeting experiences focusing on inclusivity, ease of use, flexibility, security, and management. The new Pro version and the original Teams Rooms managed service platform is available all in one license, making it more straightforward for customers to experience the enhanced benefits.
Teams Rooms Pro Engagement
Pro features intelligent audio and video, which will help everyone be seen and heard via high-quality audio and video from Microsoft Teams-certified devices. There are video layout options like front row, noise suppression, and bandwidth optimization, as well as advanced camera capabilities and automatic framing using AI to help remote attendees feel more involved.
Microsoft has also increased engagement beyond audio and video by introducing popular features from the personal Teams meeting experience to Teams Rooms Pro. This includes live reactions and the ability to wirelessly share content and raise a digital hand. Chat bubbles also alert in-room participants to the conversation happening alongside the meeting, though only in the classic video grid layout.
Teams Room Pro Management and Security
Management and security were other big focus points during the development of Teams Pro, and Microsoft explained: "Great meeting experiences start behind the scenes with solid security and operations. Teams Rooms Pro provides essential enterprise-grade management and security, including access control, remote configuration, device analytics, and IT service management (ITSM) integration.
"Teams Rooms Pro also includes the Teams Rooms managed service platform, which provides AI-driven operations that automate updates, problem detection, and resolution at scale."
---
---
Digital Whiteboard for Collaboration
Microsoft has also introduced the Whiteboard to enhance collaboration in Teams Pro so users can easily add a touch display to enable multi-user, shared white-boarding. Alternatively, they can add a content camera to share an intelligent, augmented whiteboard view into Teams meetings.
AI-powered active speaker tracking
enabling in-room cameras to use audio, facial movements, and gestures to detect who in the room is speaking, zooming in for a closer perspective.
Multiple video streams 
that allow in-room participants to be placed in their own video pane. Instead of a single video stream where people are composed into a grid view, these cameras can show in-room participants through their own individual video feeds. Also, these cameras can use a separate video stream to deliver a panoramic view of the room, so remote participants have full context of the space.
People Recognition
which will identify and display the profile name of enrolled users within their video pane. People recognition settings can be adjusted in the Teams Admin Center and requires users to opt-in through a one-time, secure enrollment process.
See the Microsoft Hardware requirements
See Teams Room Supported hardware
When intelligent cameras are paired with Dynamic View in Teams, you can deliver more equitable meeting experiences where everyone feels seen and represented. As people join the meeting, Teams automatically adjust various elements of the meeting so remote participants quickly see the room and content. Through our close partnership with industry-leading partners, including Jabra, Neat, Poly, and Yealink, these features will be available to original equipment manufacturers (OEMs) in the coming months and rolled out as updates over the next year.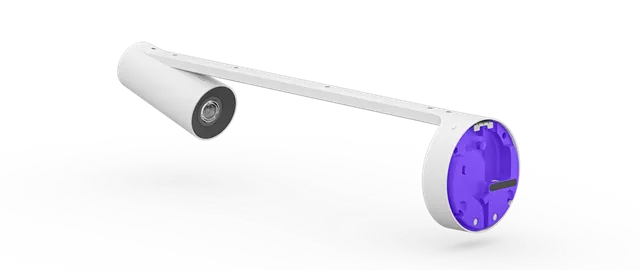 SUBSCRIBE TO OUR NEWSLETTER
Recieve our latest weekly releases, offers, guides and more.