Hybrid meeting rooms are the way of future office collaboration, and what you get out of them is greatly affected by the technology you use. After all, these spaces need to accommodate several different modes of communication and connect individuals both in person and across the globe. Fortunately, there are plenty of options that can help you make the most of every minute of these meetings. Here are three technologies that will improve any hybrid meeting room.
If you're looking to host a lot of presentations out of your hybrid meeting spaces, an auto-tracking camera is a wonderful investment. Standard webcams might provide a clear image directly in front of them, but they can't follow the presenter as they walk around the room. Auto-tracking models use AI technology to identify and focus on the person in view. Then, the program moves the camera to ensure that the individual always stays on-screen. This way, the quality of your presentations goes up, and you never need to worry about accidentally disengaging with the audience.
Flexible Microphone Arrays
Along with guaranteeing a consistent viewing experience, it's also crucial that you have ways to promote clear and consistent audio. Flexible microphone setups allow you to position audio receivers anywhere in the room. From the table to the walls and along the ceiling, these systems allow you to install microphones anywhere and ensure that everyone's voices carry properly to your remote participants. This helps ensure that no conversation detail goes unnoticed.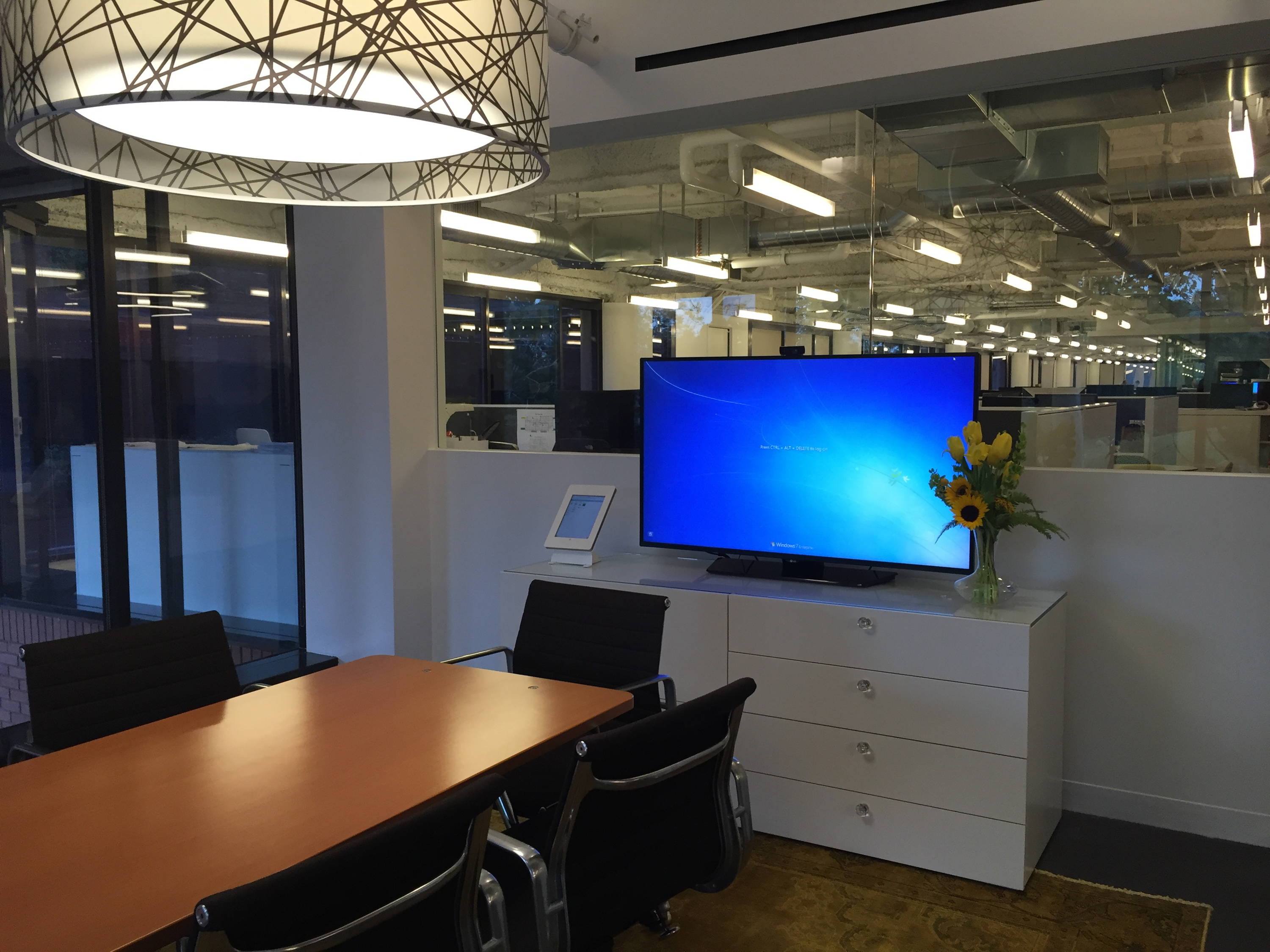 Diverse Meeting Platforms
Another piece of technology that will improve any hybrid meeting room is a diverse meeting platform. When bringing outside parties into your hybrid meeting, it's common for everyone to use a slightly different conferencing platform. Whether you use Google Meet or Microsoft Teams, these programs can conflict with one another, making meetings drop in quality or fail to connect. Finding a diverse program that can accommodate several platforms at once can help with facilitating a smoother setup and preventing issues throughout the gathering.
As experienced AV design consultants, we at Creation Networks know what it takes to craft the perfect hybrid meeting room setup. So, whether you're looking to construct one in your office or simply want to update your technology, we can give you the guidance you need. We'll assess your space and performance guidelines to determine the best solutions for you.
Read More: Preparing for Hybrid Education: How to Adapt to a New Era of Collaboration
SUBSCRIBE TO OUR NEWSLETTER
Recieve our latest weekly releases, offers, guides and more.