The College of Architecture at Texas A&M University embraces the use of groundbreaking technology to power new learning approaches in higher education.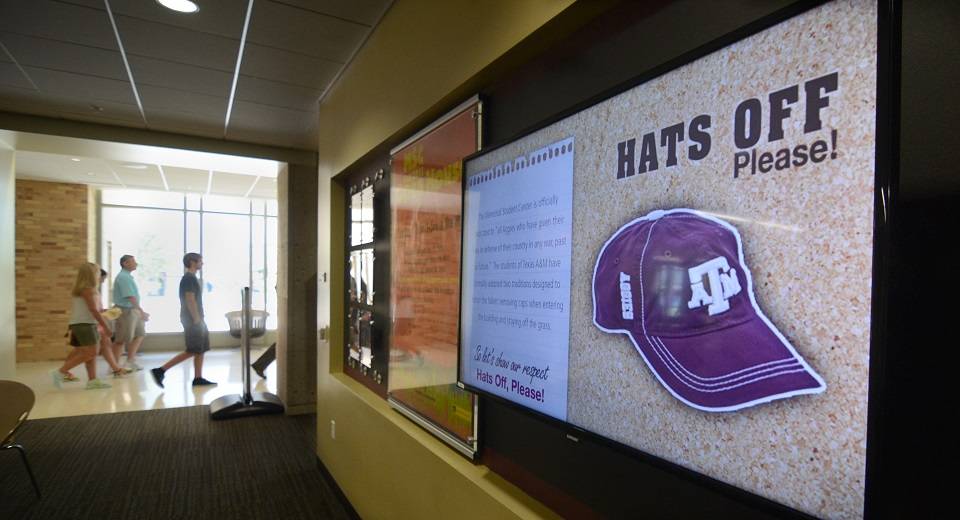 The College of Architecture at Texas A&M University found that making the switch to Jamf improved efficiency of device deployment workflows for the IT department, but it also set the stage for further improvements in digital signage and authentication that continue to benefit students, faculty and staff.
A big part of the IT team's journey in recent years has revolved around introducing multiple Jamf solutions and leveraging innovations with connected software such as Carousel Digital Signage. To understand the impact that these changes have made on admins' workload and the college's overall mission, we enjoyed the opportunity to hold a candid conversation with the College of Architecture's former IT manager, Kyle Levenick (who has since moved on to a role as data engineer with the university's IT department) and current IT support specialist Steve Johnson.
They had plenty to tell us about their process for bringing Jamf onboard and the resulting transformation of IT workflows.
Implementing Jamf Pro for device deployment and management.
At the time when this story begins almost five years ago, the College of Architecture was using the open-source toolkit Munki to administer their Mac environment. This solution proved inadequate, as it failed to keep up with Apple's security updates and would cause the school to periodically fall out of compliance given the strict regulatory standards that the university was required to uphold. Levenick realized that it was time to implement a dedicated enterprise mobile device management (MDM) solution. The IT staff examined Addigy and AirWatch as possible solutions, but they favored Jamf as the industry standard; they also received numerous recommendations for its services and perceived it as having a low barrier to entry.
Levenick decided to go with Jamf Pro following a successful trial, but the upcoming release of macOS Big Sur meant that the IT department would have to get it up and running quickly. It was at this point that Steve Johnson came on board with no previous experience of using Jamf software. He signed up for his introductory Jamf 100 training immediately and worked to fast-track becoming well-versed in every aspect of Jamf Pro in preparation for implementation of the school's new MDM solution.
"There are very few things in IT where you decide what you want to do and it actually works that way," Levenick comments on their experience transitioning to Jamf. He and Johnson deployed Jamf Pro through Munki with a quick-add package, starting at 9 a.m.on the scheduled day. They recall actually bursting out laughing when they simultaneously came to the conclusion by early afternoon that no significant problems were going to emerge from the process. By the end of the day, 80% of the school's macOS devices were enrolled, and the remainder mostly represented users who hadn't yet logged in to their work computers.
One of the revolutionary features that Jamf offered was the Self Service app, which the IT admins populate with all the applications users will need; Johnson can customize packages and pre-license the software, and generally he can package and deploy anything that is needed in under an hour. Where imaging a Windows PC takes about an hour and a half and it used to be similar for a Mac, the team can now image a new Mac in 10 to 15 minutes. The time savings with device enrollment and deployment have proved a major advantage of using Jamf.
Finding a new digital signage solution.
The Texas A&M College of Architecture had a solution for digital signage, but it was proving to be time-consuming and inflexible. They used a PowerShell script that would pull PowerPoint files out of FileShareon a schedule, but the system broke constantly and required on average about three to four hours of maintenance a week to keep it in working order. When a mistake or a last-minute schedule change called for a change in the signage, the update would routinely require eight to twelve hours to populate.
When Johnson traveled from College Station to Dallas to take his Jamf 200 training, he asked about mobile device configurations that might help solve their digital signage problem, and one of the solutions that the instructor suggested was Carousel Digital Signage. After the school locked down for the pandemic, he worked on configuring the college's tvOS devices with Jamf Pro and Carousel, marveling at how easy the process was. The director of the on-site makerspace even used a 3-D printer to create custom cradles for the Apple TV brackets, and the new signage solution blended seamlessly into both the network and physical architecture.
One of the primary results of using the Jamf + Carousel combination is that the communications department, which is responsible for creating the messaging on the displays, can publish and update their own content without IT having to intervene, even in the case of emergency notifications. Having such an elegant solution means that the admins can scale easily, simply installing new devices, deploying software remotely and leaving daily operations in the hands of the communications staff.
Ditto is another Jamf-integrated solution for Apple TV that the IT team is experimenting with for screen mirroring, using it in the college's spacious open studios. Students use Ditto to project their work onto large displays where they can give presentations, collaborate with each other and receive immediate feedback from faculty. It allows them to cast content to Apple TV from non-Apple devices without using a dongle or other workaround.
Simplifying login procedures with Jamf Connect.
Prior to adding Jamf Connect to their toolkit, the College of Architecture's IT admins were manually binding macOS devices to their domain using Apple's built-in functionality. Due to how the domains at A&M are configured, this required Architecture to maintain an entirely separate login system just for macOS devices. Not only did this lead to password fatigue, but it also doubled the number of attack vectors for any potential cyber threats.
Introducing Jamf Connect was easy and quickly eliminated most of the problems with this dual-credentials system, allowing end users to access all of their required data and applications with one login. Once they became accustomed to the new login screen, users across the college provided positive feedback on the new system, enjoying both the efficiency and the reduced demand on their memory.
Having Jamf Connect in place during the lockdown was particularly beneficial, as it eliminated problems with students and faculty forgetting their passwords and getting locked out of the system. It also meant that users were able to authenticate their credentials indefinitely through their home networks instead of having to risk coming to campus during a pandemic to "check in" with the domain.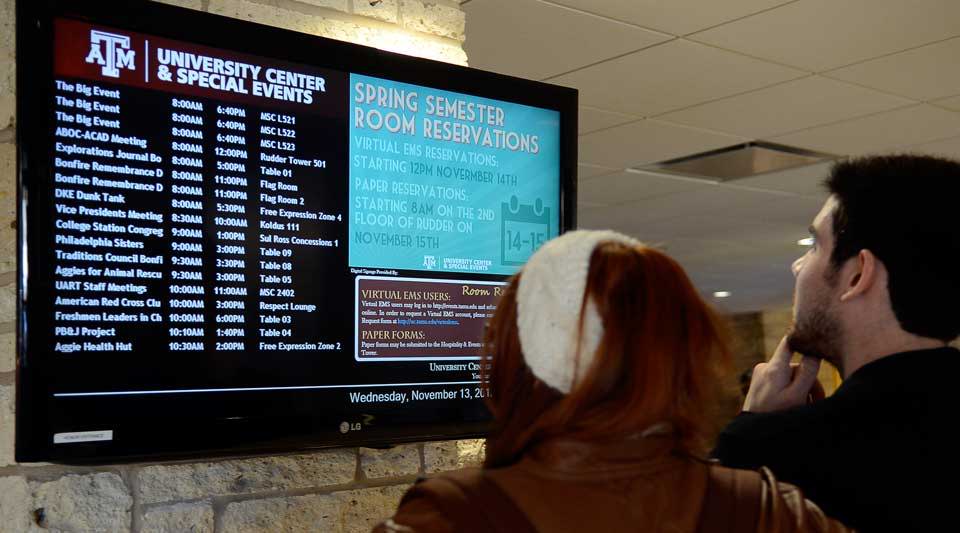 Reclaiming time in higher education with Jamf + Carousel signage solutions and integrations.
For the IT staff at the Texas A&M College of Architecture, switching to Jamf quickly allowed them to reclaim time spent on unnecessarily long device deployments. But beyond that, it set the stage for a series of further iterative improvements, empowering admins to target problem areas in their standard workflows and add solutions that extended or integrated with the Jamf platform. This saves time and allows the IT staff to concentrate on more pressing issues, but it also produces benefits for end users and connected administrative units (such as the communications department), spreading the benefits across the college.
As a teaching institution highly committed to reinventing the technology-mediated classroom, the College of Architecture is now better situated to plan and implement innovative new educational methods.
This first appeared on jamf.com
SUBSCRIBE TO OUR NEWSLETTER
Recieve our latest weekly releases, offers, guides and more.