In the dynamic realm of control room operations, perfection is elusive, as highlighted by Barco's Global Control Room Report. This comprehensive survey of over 1000 control room professionals worldwide unveiled fascinating insights, revealing that 84% of these professionals would eagerly overhaul their control room environments if given the chance. Let's delve into the report's key findings and explore the path to improving control room effectiveness.

Tailoring Control Rooms for Success
The report initiated with a straightforward question: "How would you rate your control room?" The responses painted a revealing picture. Small control rooms, accommodating up to 5 operators, garnered a modest score of 5.5 out of 10. However, as the control room size expanded to include more than 25 operators, the satisfaction rating climbed to a commendable 7.5. Considering the often challenging circumstances control room staff face, this is a noteworthy achievement.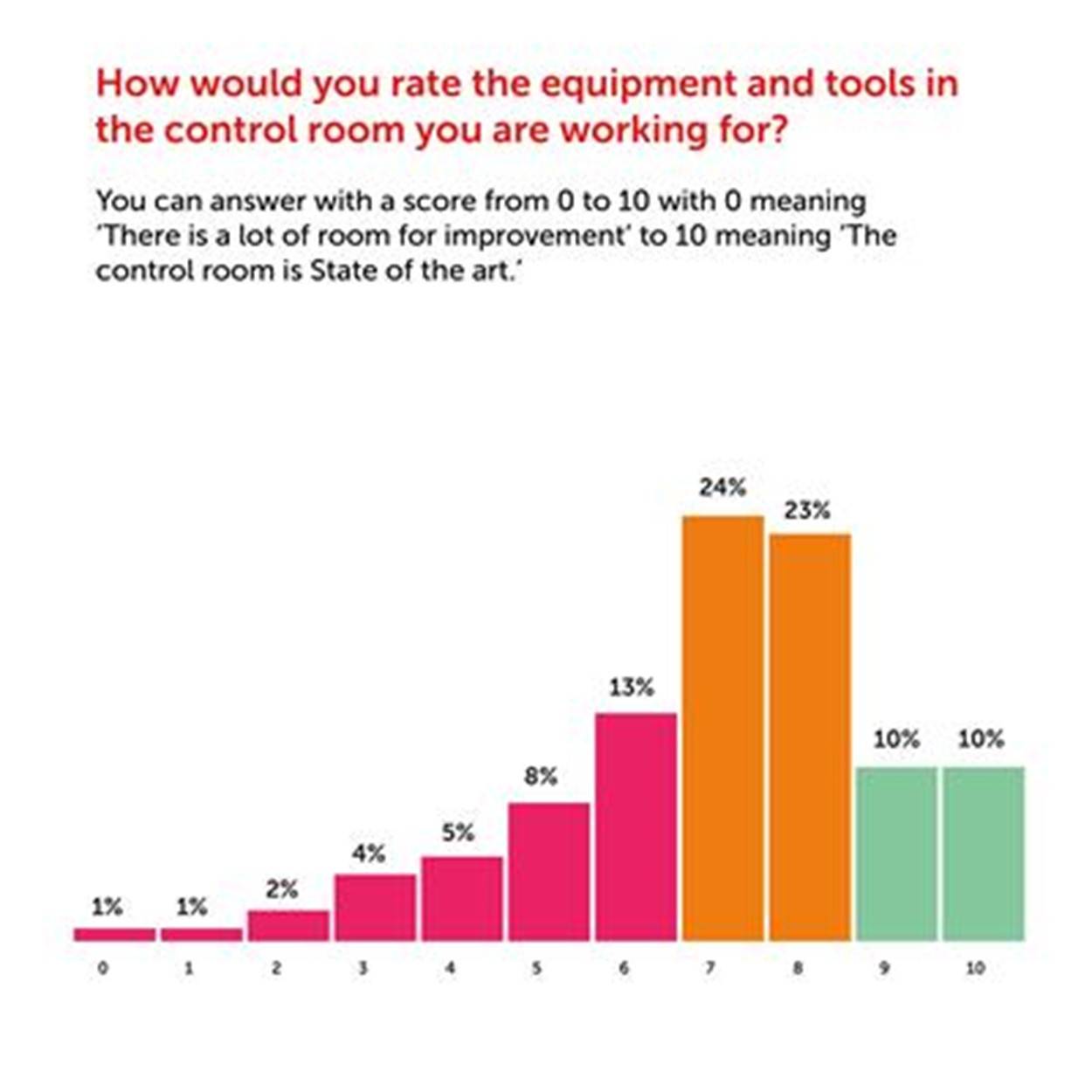 But does this mean there's no room for enhancement? Far from it. Only a mere 16% of professionals would refrain from making any changes if they had control. Over 50% expressed a desire to implement alterations, with an unexpected enthusiasm from management-level respondents who were inclined to "Change everything" (7%). This suggests that budget constraints often act as a barrier to transformative improvements.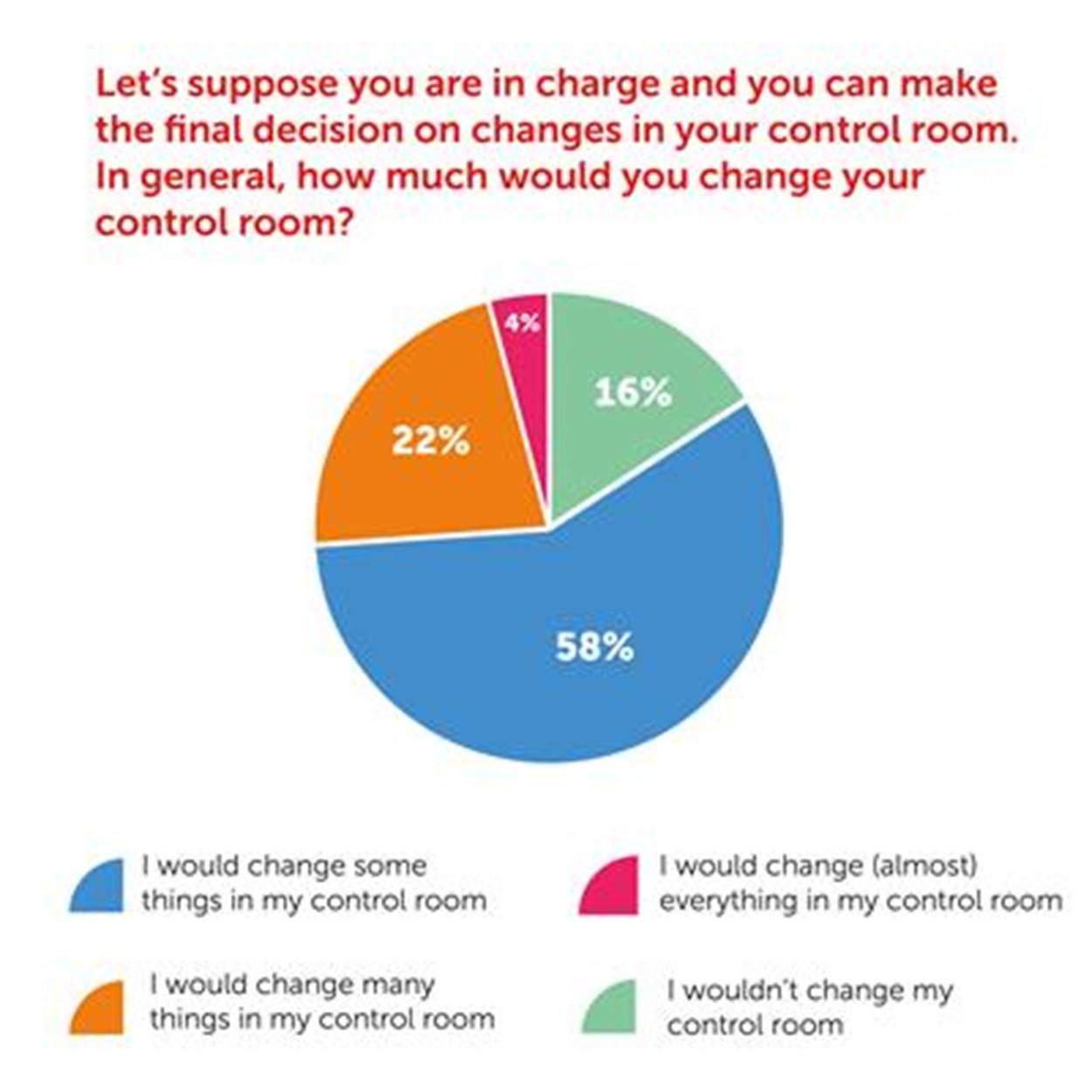 Elevating Security to Top Priority
Beyond budget concerns, the report delved into the most sought-after areas of change to future-proof control rooms. Leading the charge was 'Security resilience,' cited by 43% of respondents, followed closely by 'Predicting issues before they do harm' (42%). 'Optimizing incident response' (39%) secured the third spot. Notably, IT managers and C-level decision-makers emphasized the paramount importance of security even more strongly.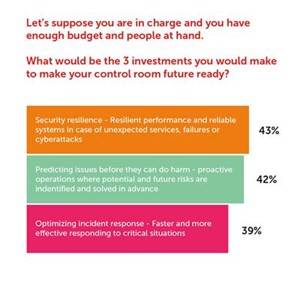 The emphasis on high-performing security is on the upswing, with nearly 60% of respondents acknowledging that cybersecurity has become a more pressing issue over the past two years. This rings a clear alarm for manufacturers to prioritize robust security solutions.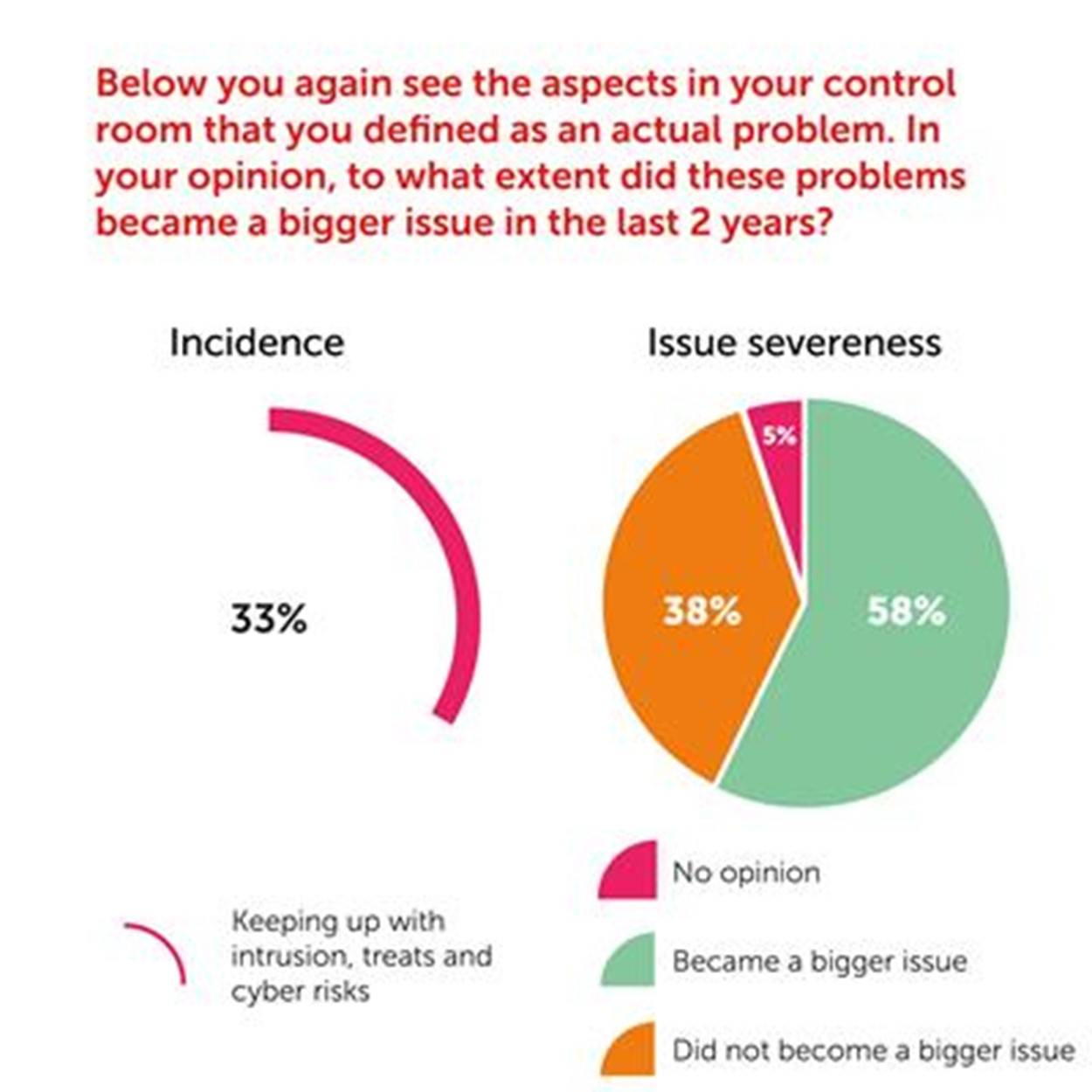 Measuring Success in Control Rooms
In pondering the measure of control room success, respondents had varied perspectives. Preventing issues from escalating into crises and ensuring the right people are at the right place at the right time ranked second (46%) and third (42%), respectively. Surprisingly, the top criterion for success was "When we can quickly and effectively respond to the alerted issues" (51%). This implies a more reactive than proactive stance, underscoring the urgency of timely response.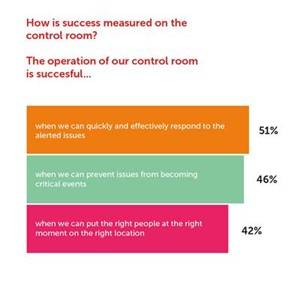 These findings spark intriguing conversations and invite diverse experiences and opinions from professionals in the field. Do you resonate with these survey results, or do you have entirely different insights to share? Join the discussion on our LinkedIn channel and contribute to the evolving narrative of control room optimization. Together, we can shape the future of control room excellence.
Creation Networks can help your organization implement AV solutions, Crestron control and LED videowall technology for your organization. Across California and nationwide, we design, install, and program state-of-the-art AV systems. Contact Us Today