As the return to the office continues its transition, AV integrators, technology managers, consultants and architects have an opportunity to incorporate great design into hybrid meeting spaces.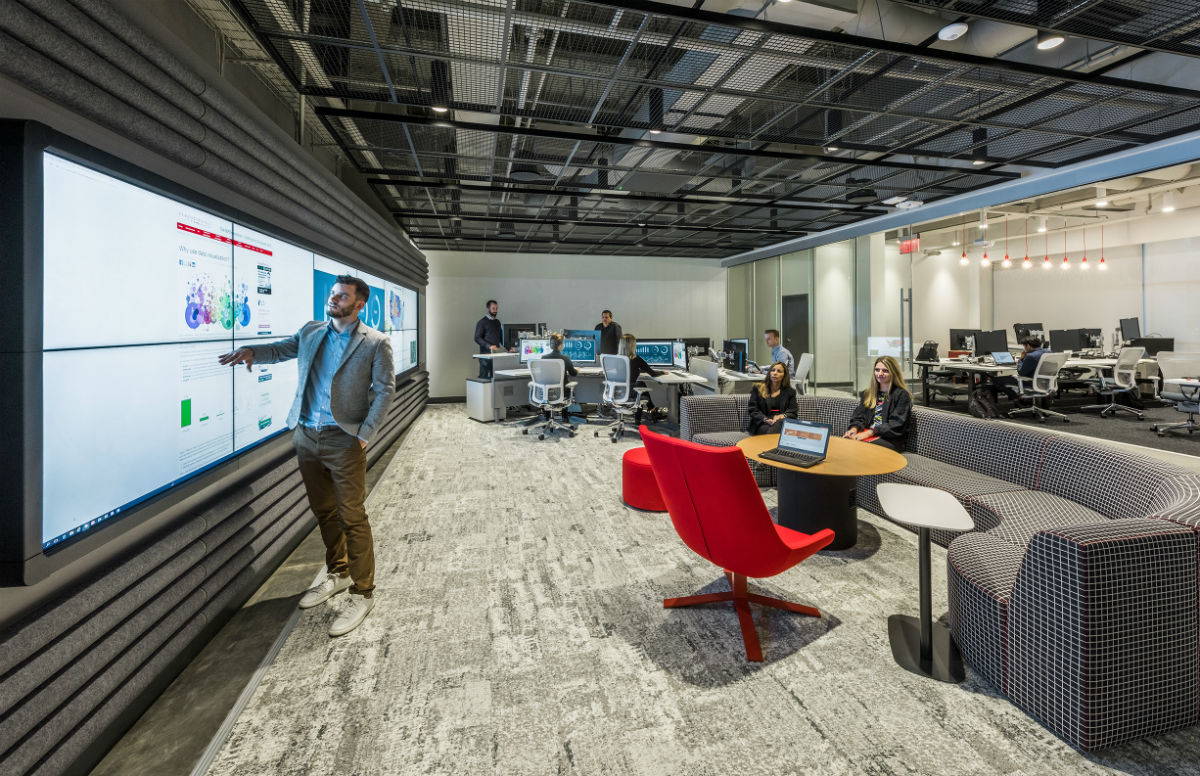 The current trend of technological advancements in the corporate sector is allowing numerous employees to work remotely alongside their colleagues. This arrangement is either voluntarily chosen or offered as an option.
Due to the COVID-19 pandemic, there has been a significant increase in the demand for technology that can facilitate remote work and communication. As a result, high-speed internet connectivity in homes and the use of audiovisual (AV) over internet protocol (IP) in office settings have been developed. This has significantly improved video and audio quality during virtual meetings and a better collaboration experience for team members.
But as these innovations reach rooms large and small, integrators, consultants, and architects still need a massive opportunity to incorporate great design in these spaces.
Research has shown that the appearance of a workspace can significantly impact employee satisfaction and client satisfaction. According to a 2019 report by Forbes on office design, a well-designed workspace can create a more productive and less stressful environment. Employers should prioritize the physical work environment of their employees as it directly affects their ability to produce high-quality work. When employees feel at ease and comfortable in their workspace, they are more likely to perform at their best.
The HR Trend Institute framed it as a conversation about company culture. According to them, the key to success lies in the people. Therefore, it is crucial to establish an environment that fosters excellence and encourages people to work. This includes more than just the physical workspace and financial incentives; the company culture plays a vital role in shaping people's feelings and behavior.
Numerous books and studies delve into how the layout of workspaces can ignite creativity, boost productivity, and cultivate allegiance.
Embrace Better Designed Meeting Spaces
Have you ever wondered why medium and large enterprises and the tech community that caters to them don't prioritize better design? One possible explanation is that in the past, there were no straightforward and efficient ways to integrate technology into aesthetically pleasing environments seamlessly. As a result, enterprise clients may need to be made aware that such options are now available.
Take for instance, the before and after images shown below—if you were surveyed on which of these two environments was more pleasing aesthetically, what would you say?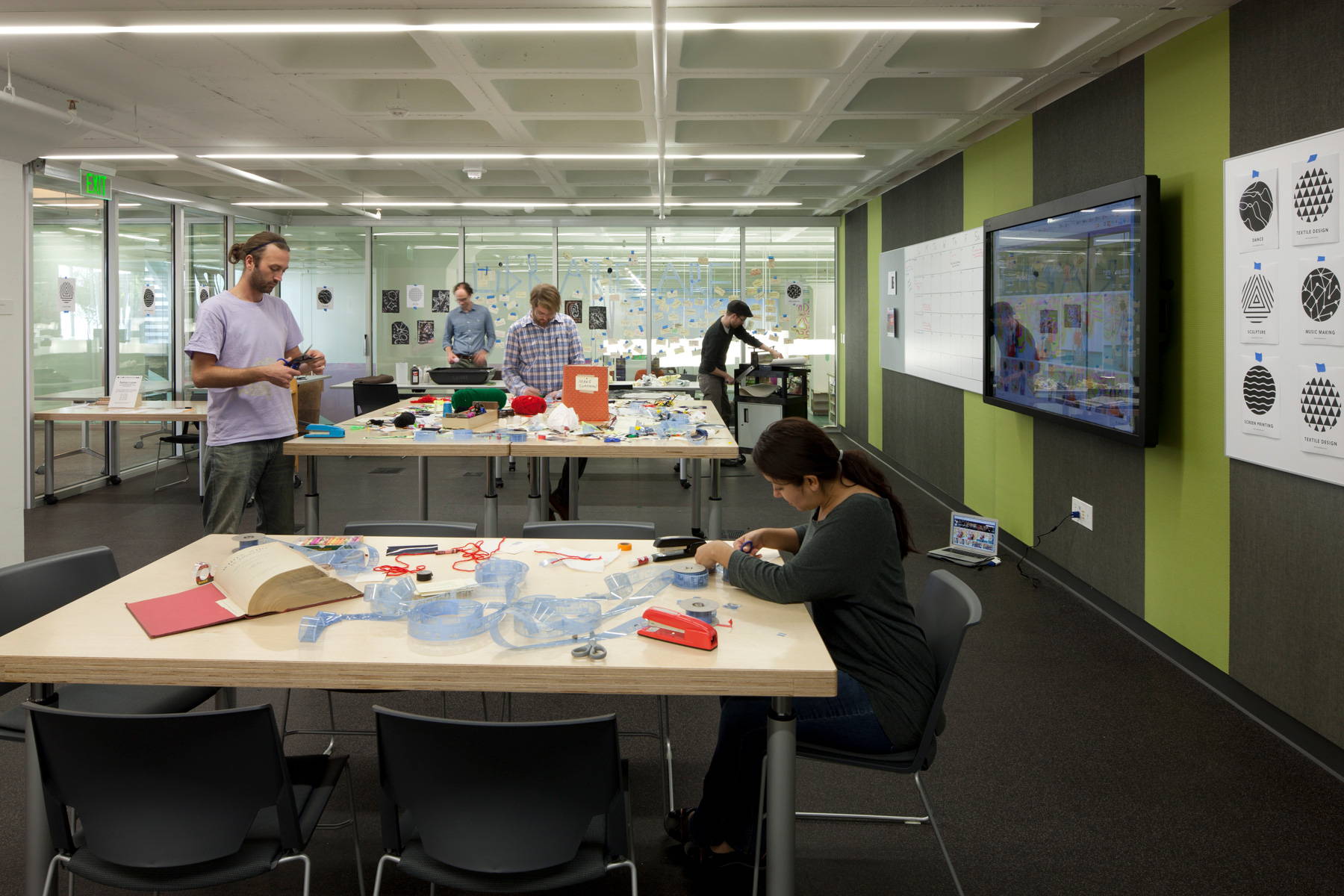 A CEO of a multinational corporation announced that their company is getting rid of office spaces to embrace a more flexible and remote work structure. He suggested that the importance of designing physical workspaces is now diminished. However, he failed to recognize that a well-designed office could motivate employees to return to the workplace.
During discussions with major corporations around the world, we frequently discover that their adoption of unified collaboration platforms and related technologies is crucial for not only keeping up with rivals but also ensuring employee satisfaction and productivity in the emerging hybrid work environment. Additionally, these tools serve as recruitment aids for businesses competing in a "great resignation" era.
Concurrently, for the AV reseller community to embrace these design enhancements, they need only consider that an improved client experience will lead to more business.
The Audio Visual design and reseller communities are ready to offer the latest technology, as their clients are eager for it. However, it is important to educate all parties involved on how to make the technology work effectively while maintaining an aesthetically pleasing appearance.
The Commercial Audio Visual Environments Continuing Education Unit (CEU) offers AIA and IDCEC certifications as well as certification by AVIXA for CTS credit. It aims to inspire the installer and consultant communities to become experts in creating spaces that seamlessly integrate design and technology.
All-in-One Technology and Aesthetics
It is widely acknowledged that there are certain challenges in modern technology. With the increasing size of displays, they tend to dominate a space and pose a challenge for designing around them. Additionally, UC cameras have developed in various formats and sizes, which makes it challenging to standardize multiple brands. Furthermore, room materials are often chosen for their appearance rather than their acoustic properties, creating an additional obstacle.
Nowadays, manufacturers are highly aware of the challenges they face and are working on creating effective, tech-forward, and aesthetically pleasing solutions to overcome them.
Designing a good room is easy once you understand the tools available to you. However, taking it to the next level and achieving great room design involves incorporating acoustics, technology, and aesthetics into a cohesive deliverable that meets the needs of all key stakeholders. This raises the bar for everyone's expectations of what a modern office should look like.
Creation Networks can help your organization implement AV Collaboration solutions, Crestron control and LED videowall technology for your organization. Across California and nationwide, we design, install, and program state-of-the-art AV systems. Contact Us Today
Learn More: AV Design & Integration Services
SUBSCRIBE TO OUR NEWSLETTER
Recieve our latest weekly releases, offers, guides and more.