Cushman & Wakefield Embraces Digital Transformation with Crestron
The Crestron Flex solution has responded to the needs of more than 500 meeting spaces, regardless of the size or configuration of the room.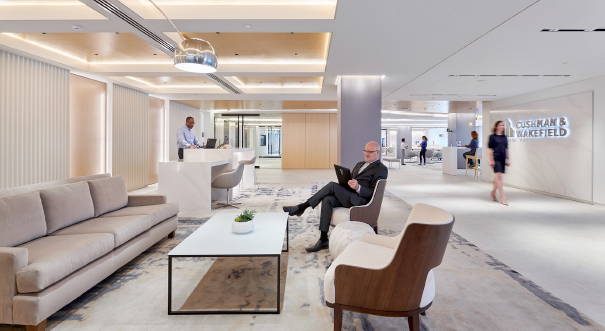 Through Crestron's digital workplace solutions, Cushman & Wakefield has created an employee-friendly collaboration with the expectation that anyone can host a meeting without hassle.
Cushman & Wakefield is a commercial real estate services company headquartered in Chicago, Illinois. The company is committed to providing high value to property owners and occupiers in more than 400 offices in 60 countries.
After migrating from Skype for Business software to Microsoft Teams, Cushman & Wakefield needed a native video conferencing solution to meet the needs of adaptations in existing offices. In addition, it needed to serve as a design model for new locations.
Sagar Modi, global unified communications architect at Cushman & Wakefield, and his team set out to renovate these offices with the latest conferencing and room scheduling technology.
Crestron's digital workplace solutions combine elegant designs with strong technological expertise. With them, Modi and his team have created an ideal collaboration for employees with the expectation that anyone can enter a room and organize a meeting without complications.
As a customer-facing brand, Cushman & Wakefield has a vested interest in leading by example. By bringing clients into their offices, these spaces serve as a way to showcase what can be achieved through well-thought-out designs and technological integrations. Crestron Flex enabled Modi and his team to cater to the needs of more than 500 meeting spaces, no matter the size or configuration of the room.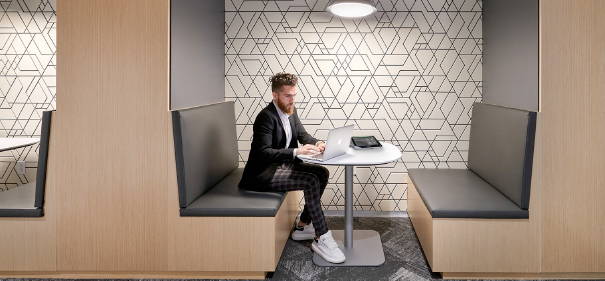 With locations around the world, employees must be connected to each other. For the retrofitting of existing offices at its Chicago headquarters, Cushman & Wakefield integrated custom Flex configurations that allowed them to take advantage of existing peripherals in the rooms.
Updates to these spaces could be completed in a matter of hours. A meeting space on the top floor adds crestron DigitalMedia content distribution to host public events or internal town hall meetings.
Cushman & Wakefield meeting rooms were designed to cater to the user experience and meet employee requests to address any pain points and create a frictionless experience.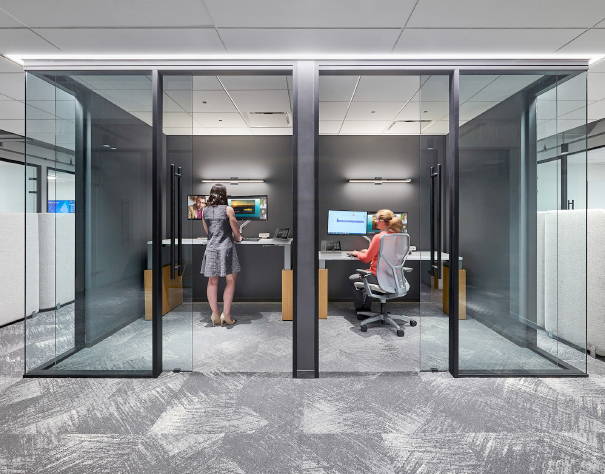 In other company offices, design standards have been developed using Crestron Flex that focus on the technological needs of each area. The variety of form factors in this solution's portfolio has allowed you to maintain a consistent Microsoft Teams experience across offices.
Crestron's room scheduling provides a simple and consistent experience for room booking. Employees can see when it's busy or available and schedule an open space directly from the dashboard.


Cushman & Wakefield has deployed more than 300 programming panels worldwide, making room management more efficient across all offices.
Supporting the technology across all of its global offices is no easy task for Modi and his team. The Crestron XiO Cloud technology operations management platform is used to monitor all of this manufacturer's solutions deployed globally.
Since XiO Cloud can be used on any network, IT support can be done from anywhere to any device, saving time and money.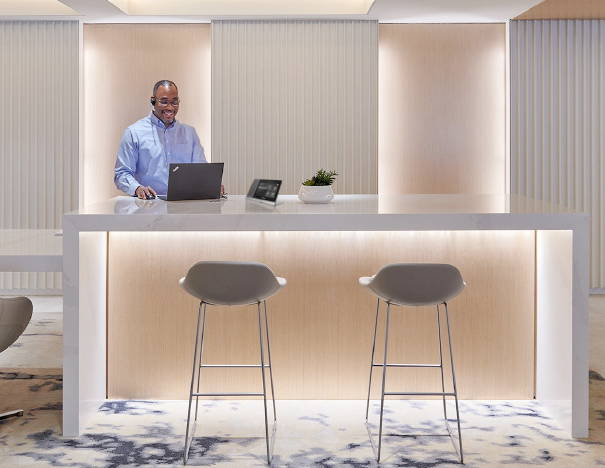 NEXT STEPS
If your organization is ready to bring Crestron Flex technology to your new building, Creation Networks is here to help. We design, install and program state-of-the-art AV systems in businesses across California and nationwide. Contact Us Today
SUBSCRIBE TO OUR NEWSLETTER
Recieve our latest weekly releases, offers, guides and more.