Leveraging our over 20 years of experience we have compiled a checklist of video conferencing do's and don'ts for Video Conferencing Best Practices. Do you need to take into consideration how you are being seen and heard from the far end of the call? What is the audio and video experience from the other side? Today, we look at mobile workers and their desire to collaborate in smarter ways that provide more flexibly and ease of use. Video Conferencing helps build stronger and faster relationships, it allows you to be more effective with communication and collaboration.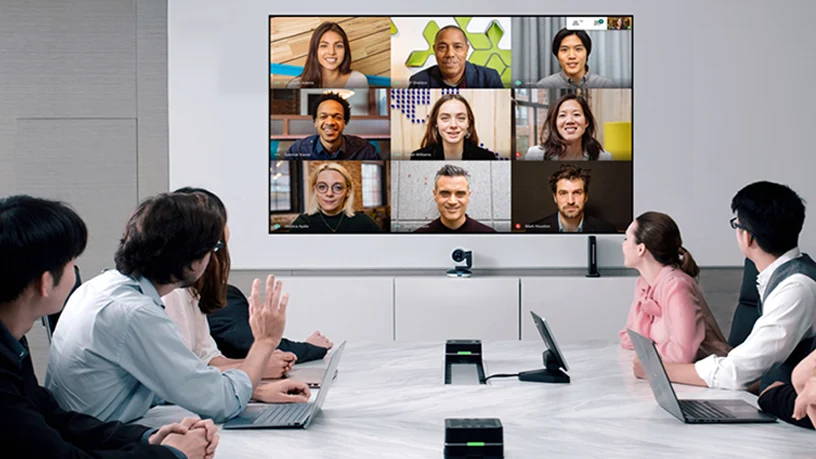 Video Conferencing Checklist Best Practices Do's
Do Plan Ahead

Give Yourself Plenty of Time To Connect

Install All and test All Required Software

Test Your Hardware, Software, Internet Before

Test how to record or save video or text/IM conversations

Know where the recordings are saved and ensure access - validate this!

Do Opt-in For Meeting Recording and gain permission before hand

Do Use a Headset If You Are In a Crowded Space

Do Callfrom a quiet location with no background noise

Do Adjust blinds near bright windows so that you are easier to see on video

Do Dress to Impress, Treat the meeting on video as you would an in-person meeting

Do Mute When You Are Not Speaking

Do Make Sure You Can See and Hear Who's On the Far-End

Do Make Sure Who's on The Far-End Can See and Hear You

Do Always Make Eye Contact

Do Make All Necessary Introductions

Do Pause After Speaking Allow Time For Response and Collaboration

Do Be An Active Listener

Do Avoid Window Backdrops Because of Glare

Do Include All Necessary Participants In Meetings
Video Conferencing Best Practices Don'ts
Don't Multi-Task During Your Meeting

Don't Eat, Shuffle Papers, Use Your Phone….

Don't Include Unnecessary Participants in Meetings

Don't Forget To Keep On Topic Everyone's Time Is Valuable

Don't Forget Your Far-End Etiquette

Make All Necessary Introductions, it's that important

Keep it interesting and keep it clean

Don't Talk Over Each Other

Don't Be Late Plan Ahead (you saw all the pre-meeting tips above right?)

Set an alarm/reminder/stopwatch whatever it takes.

You do know, you can just tell your phone to set an alarm right?

Don't Be Disorganized Clean Up Your Meeting Area and Yourself.

Don't and I mean DON'T bring the meeting into the bathroom with you.
SUBSCRIBE TO OUR NEWSLETTER
Recieve our latest weekly releases, offers, guides and more.