ProAV Simulation Lab Design Guide
Next-generation products, available from Creation Networks, will change the way you work and connect.
Multi Room | 2100 SF
Seats: Up to 14
Technology:
$55,000 - $85,000
Furniture:
$95,000 - $120,000
Please note: All pricing is conceptual and is based upon the wide range of product choices available. In addition, each space has unique considerations; acoustics, buildout, labor costs, infrastructure etc.…
---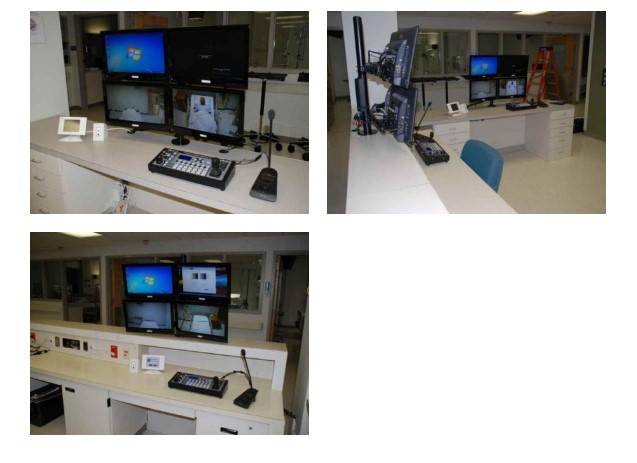 The Simulation Lab is designed for training and simulations in various medical fields, nursing, and non-medical uses such as engineering or robotics. The seven simulation exam rooms that cater to multiple disciplines. These rooms are monitored from four instructor areas, enabling concurrent scenarios to be conducted in different rooms.
The touch screen system, controlled by Crestron, integrates high-definition audio-visuals for the school's mannequins. Its custom design allows the instructor to record HD digital audio/video of the simulations, capturing camera views and patient vitals. The multi-window signal can be live-streamed to multiple classrooms or instructors' offices through the college's network infrastructure for real-time viewing. The recordings are also cataloged on a server for easy retrieval and later viewing.
Instructors can permit students to access simulation recordings from their desktops for studying purposes. The system generates a verification trail to confirm that the student has viewed the assignment. If desired, lecture capture can also be incorporated into the system.
---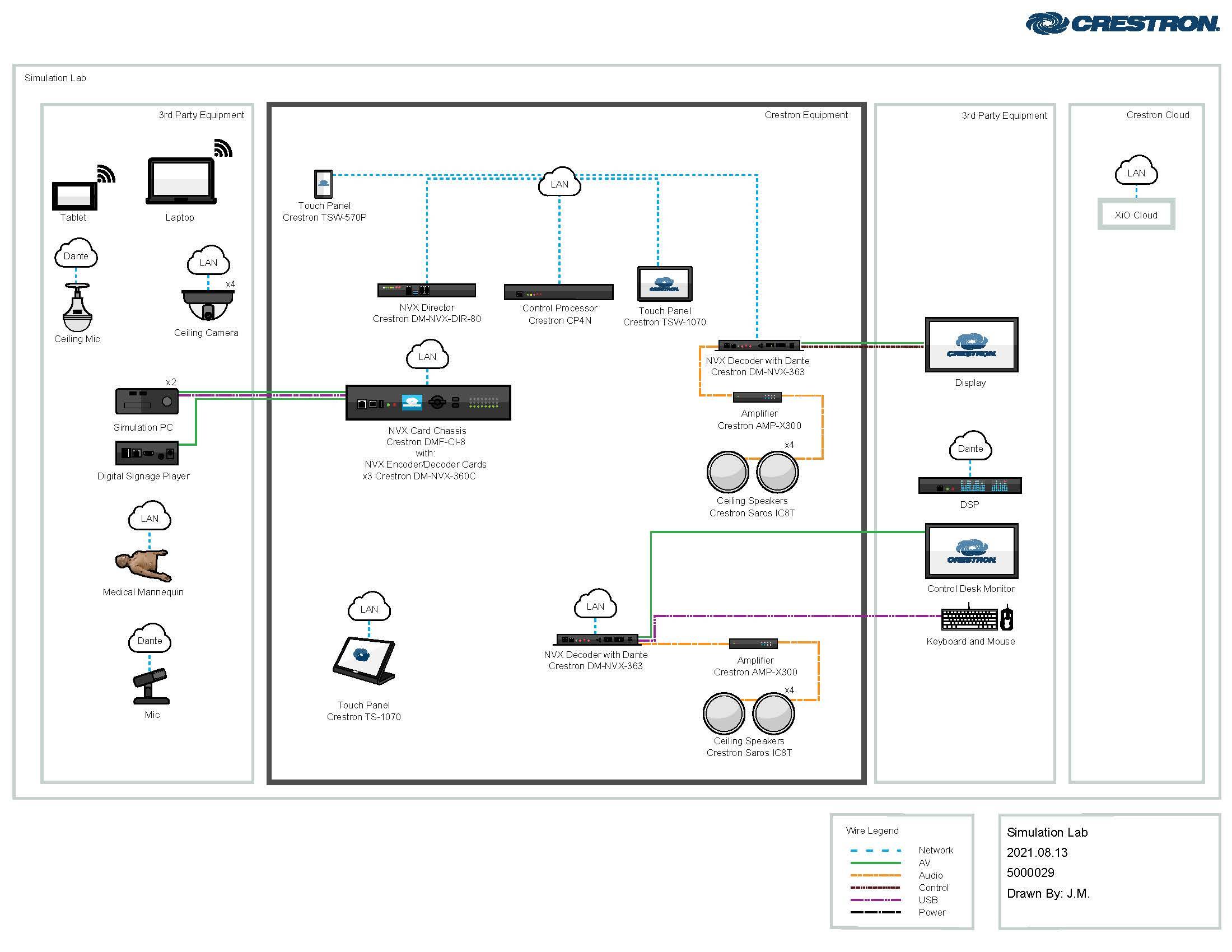 Do you have questions about our ProAV Tech Cafe Design Guide? Have a Creation Networks AV Technology expert reach out to you during our business hours.
Technology Solutions and Services Focused on Your Needs
We provide industry-leading expertise and a customer-centric approach help you design and deploy audiovisual technology solutions and services for your unique environment.