Degenkolb engineers Expands their Oakland offcie with a Crestron AV Upgrade
Founded in 1940, Degenkolb Engineers' practice reflects more than eight decades of commitment to technical expertise, exceptional client service through close collaboration, and life-long learning. Our innovative structural designs have saved clients hundreds of millions of dollars and are delivered by taking full advantage of our expertise and experience.
---
25,000 sq ft. - 4 Locations
Over 10 new audio visual rooms including executive conference rooms, offices, huddle and training rooms, conferences rooms.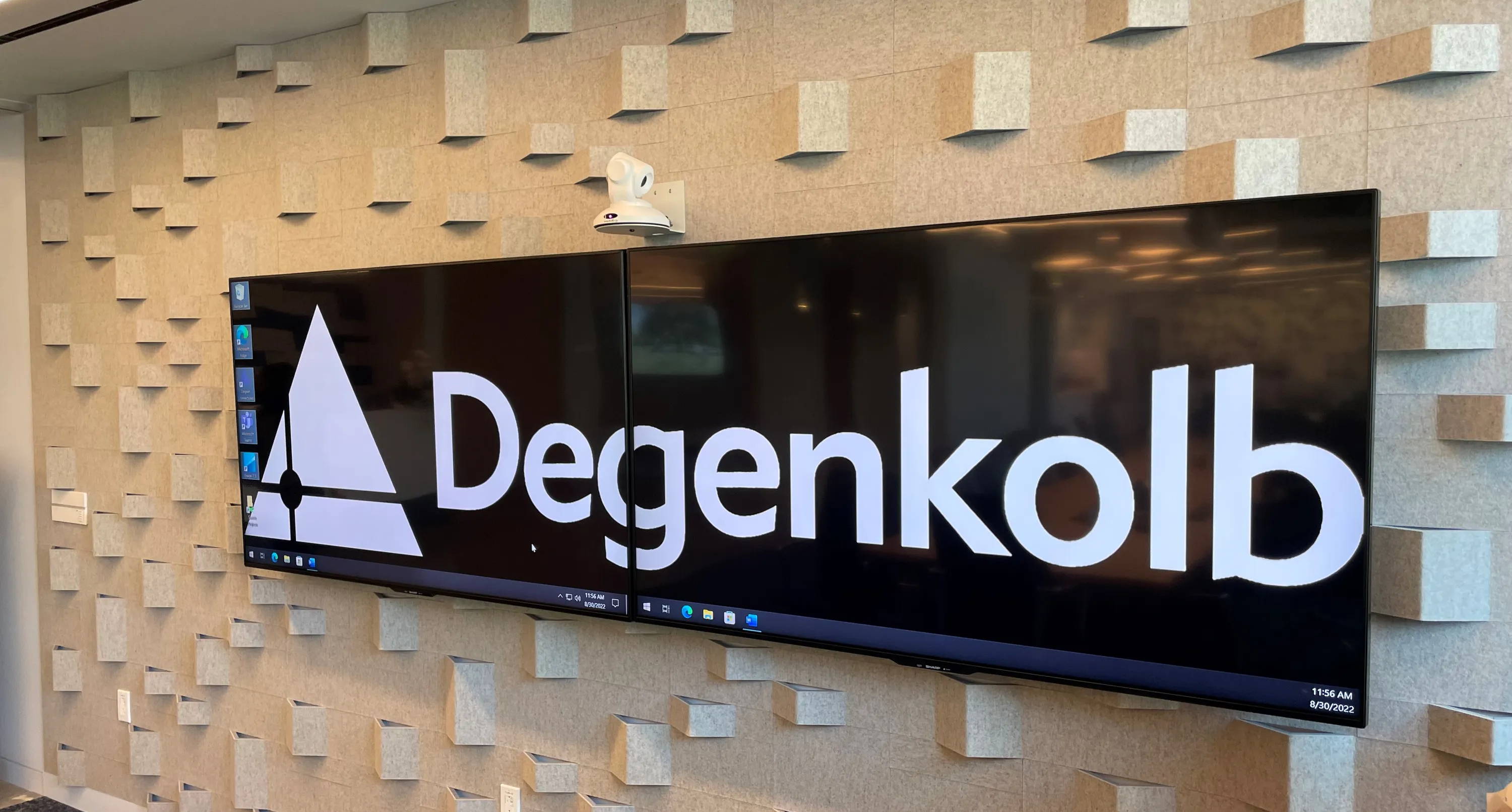 Rick Nystrom, Director of Information Technology at Degenkolb Engineers had been looking for a new unified communications standard, but the multiple office upgrades further accelerated that need. Rick needed technology that would not only improve interactions with their customers but also enable them to communicate with staff & customers remotly.
Rick and his team partnered with Creation Networks, to design a technology standard that would facilitate flawless collaboration between employees in the office and remote personnel. Crestron Flex for Microsoft Teams® was selected to update their dated meeting rooms with a solution that would benefit employees and bring usefulness back to those spaces. Beyond the meeting spaces, Rick was also looking to equip their facilities with state-of-the-art acoustics and sound masking technology to enhance communication while providing customers with a "wow" factor when visiting the office.
---
Rooms Types 
Conference Rooms

Meeting Rooms

Huddle Rooms

Large Conference Room

Small Conference Rooms

Café Space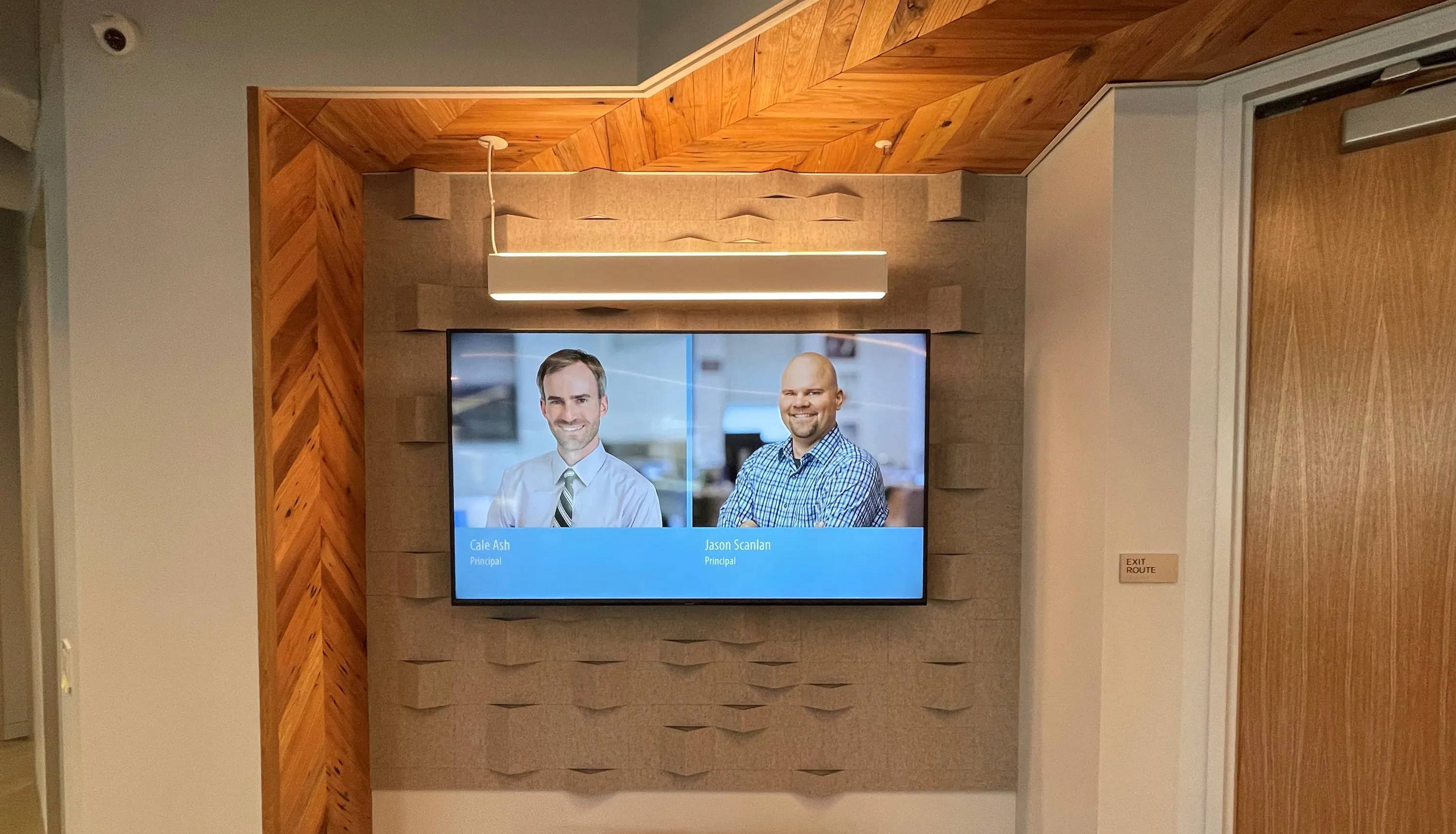 Equipped with Crestron Flex, the meeting rooms now provide employees with the ideal communication platform needed to connect and collaborate with their clients and employees, which is especially important for hybrid meetings. Crestron and Microsoft Teams® Panels allow Degenkolb's employees to book a meeting room for their desired duration. The purple glow on the panel notifies other Degenkolb employees that the room is unavailable, and the green glow on the panel indicates the room is open. This has made managing and supporting their rooms substantially easier for Rickand his team with an automated system.
---
Solutions Used
Room Reservation

Teams Video Conferencing

Room Control & Video

Biamp Audio System

Remote Camera Control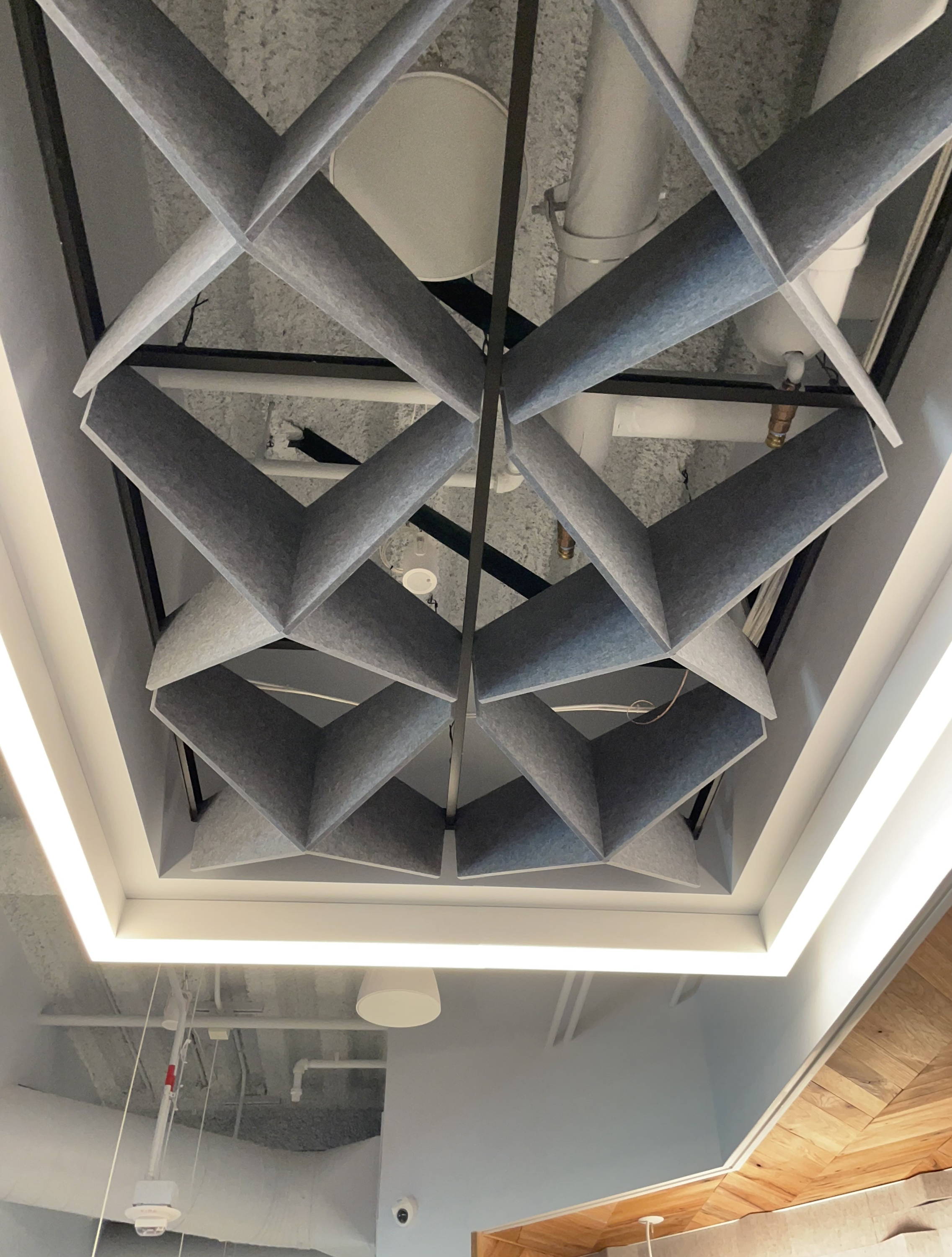 Rick worked with Creation Networks to fully integrate every piece of Crestron technology, driving how the office functions and performs for employees. The audiovisual experience is consistent throughout the office, creating an engaging experience in common spaces and more.
The new office space features many customized finishes and unique amenities such as a open boardroom, and a café which serves as a unique all hands space for teams to connect. In the café, a large screen show sports games and news programming, in addition to corporate branding and advertising content.
With Crestron Flex, Rick was able to provide seamless communication between office staff and engineers in the field to address situations in a timely manner. "Crestron has provided our teams with a technological backbone that improves the visual experience of our office and connects our teams effectively, making a huge difference in our daily operations," says Rick.
Featured Products
Crestron DM Control system & Video and audio transport
4-Series™ Control System CP4N
10.1 in. Room Scheduling Touch Screen TSS-1070
AirMedia® Presentation System
NEXT STEPS
If your organization is ready to bring intelligent AV solutions and LED video wall technology to your new building, Creation Networks is here to help. We design, install and program state-of-the-art AV systems in businesses across California and nationwide. Contact Us Today
SUBSCRIBE TO OUR NEWSLETTER
Recieve our latest weekly releases, offers, guides and more.