At Cisco, we aim to support our customers with the best devices for hybrid work in the world, by supporting seamless user experiences, any way you work. Our new, industry-first solution gives customers a Microsoft Teams Rooms experience by default, with the ability to join Microsoft Teams meetings, plus fully featured Webex meetings on the same device. Users can enjoy feature-rich, back-to-back meetings on Teams and Webex with no need for IT to reconfigure or reboot.
Today's meetings are joined by remote and in-person participants. To make this kind of hybrid work… work, the experience must be good one, no matter where you are joining from. Cisco devices use advanced AI to provide Microsoft Teams Rooms users with added intelligent, inclusive features for hybrid meetings. Like Frames, which keeps in-room participants front-and-center for remote attendees. Different from our competitors' framing capabilities, our Frames technology uses powerful algorithms to consider the context of a scene, and dynamically show you the best view of in-room participants- without losing in-room context. And, with fully-featured Webex meetings, users gain additional tools like Slido – which allows meeting participants to engage in questions and polling natively on the device.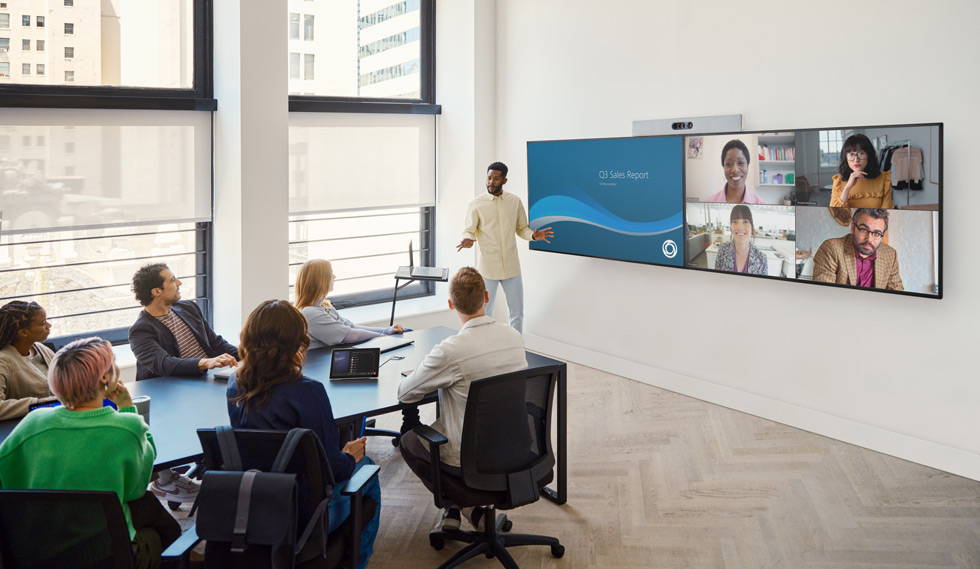 If your organization is ready to bring intelligent Cisco flexibility with Microsoft Teams technology to your new building, Creation Networks is here to help. We design, install and program state-of-the-art AV systems for education faculities California and nationwide. Get in touch with us
SUBSCRIBE TO OUR NEWSLETTER
Recieve our latest weekly releases, offers, guides and more.