WW Wellness Company Expands their Crestron AV Upgrade
Creation Networks installed a Crestron audio visual solution and Planar video wall at WW Wellness San Francisco. During the ongoing rebranding from Weight Watchers to WW, they wanted to share their updated brand position with everyone.
---
35,000 sq ft. - 2 Locations
Over 15 new audio visual rooms including executive conference rooms, offices, huddle and training rooms, conferences rooms all completed on time and on budget.
Creation Networks worked with the design team for both the San Francisco and New York office. Weight Watchers relocated the San Francisco office with over 130 employees into a 35,000 square-foot state-of-the-art facility. Most, notably they needed a flexible all-hands space to host a wide variety of events for their staff and partners Weight Watchers wanted a facility that could accommodate growth, as their workforce is expected to grow dramatically in the coming years
The Weight Watchers team was looking for intuitive solutions for every area of their workplace. In the San Francisco lobby, there is a ten foot wide LCD video wall. Zoom Rooms are standard in many conference & huddle rooms and Crestron was used for video distribution & control for presentations. Biamp, Lab Gruppen and Shure are incorporated for the audio system and Vaddio cameras and NEC projectors are used for the open space in their cafe. Room availability is controlled with Crestron room schedulers throughout the space. Flexibility and scalability were integral to this project. Creation Networks provided a rock-solid technology infrastructure that our organization can depend on both now and in the future.
---
Rooms SPACES 
Conference Rooms

Meeting Rooms

Huddle Rooms

Large Conference Room

Small Conference Rooms

Café Space

Photograph by David Wakely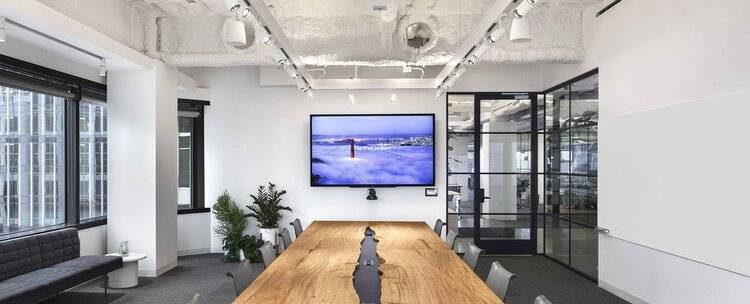 WW's customers are the beneficiaries of engaged and motivated employees. The goal of the new office was to create a work experience that would be a favorite for employees; a place anyone would want to work. Crestron technology within the office allows team members to collaborate and embrace the opportunity of a hybrid work schedule. With Crestron , it is easy for employees to collaborate with their teams and remote workers while remaining productive. The range of the Crestron platform allowed WW to embrace different form factors to scale the audio and video experience appropriately for every space.

In WW's busy office, the Crestron and Microsoft Room Scheduling Panels with Microsoft Teams® software help foster a productive work environment where employees can book rooms like a hotel. Employees have embraced the scheduling system, structuring meeting room usage and streamlining management of these spaces. WW employees were able to quickly learn to use the technology and now they see it as a natural extension of their workplace.
---
Solutions Used
Room Reservation

Zoom Video Conferencing

Room Control & Video

Biamp Audio System

Remote Camera Control

Planar LCD Video Wall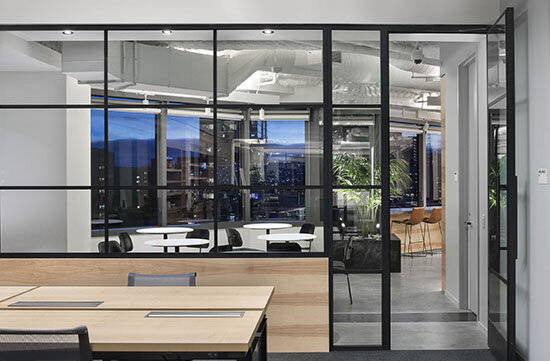 WW worked with Creation Networks to fully integrate every piece of Crestron technology, driving how the office functions and performs for employees. The audiovisual experience is consistent throughout the office, creating an engaging experience in common spaces and more.
The new office space features many customized finishes and unique amenities such as a wellness room, and a café which serves as a unique space for teams to connect. In the café, two large projwection screens show sports games and news programming, in addition to corporate branding and advertising content. To boost morale and show appreciation for employees, WW also displays company signage to acknowledge work anniversaries, significant events, and more.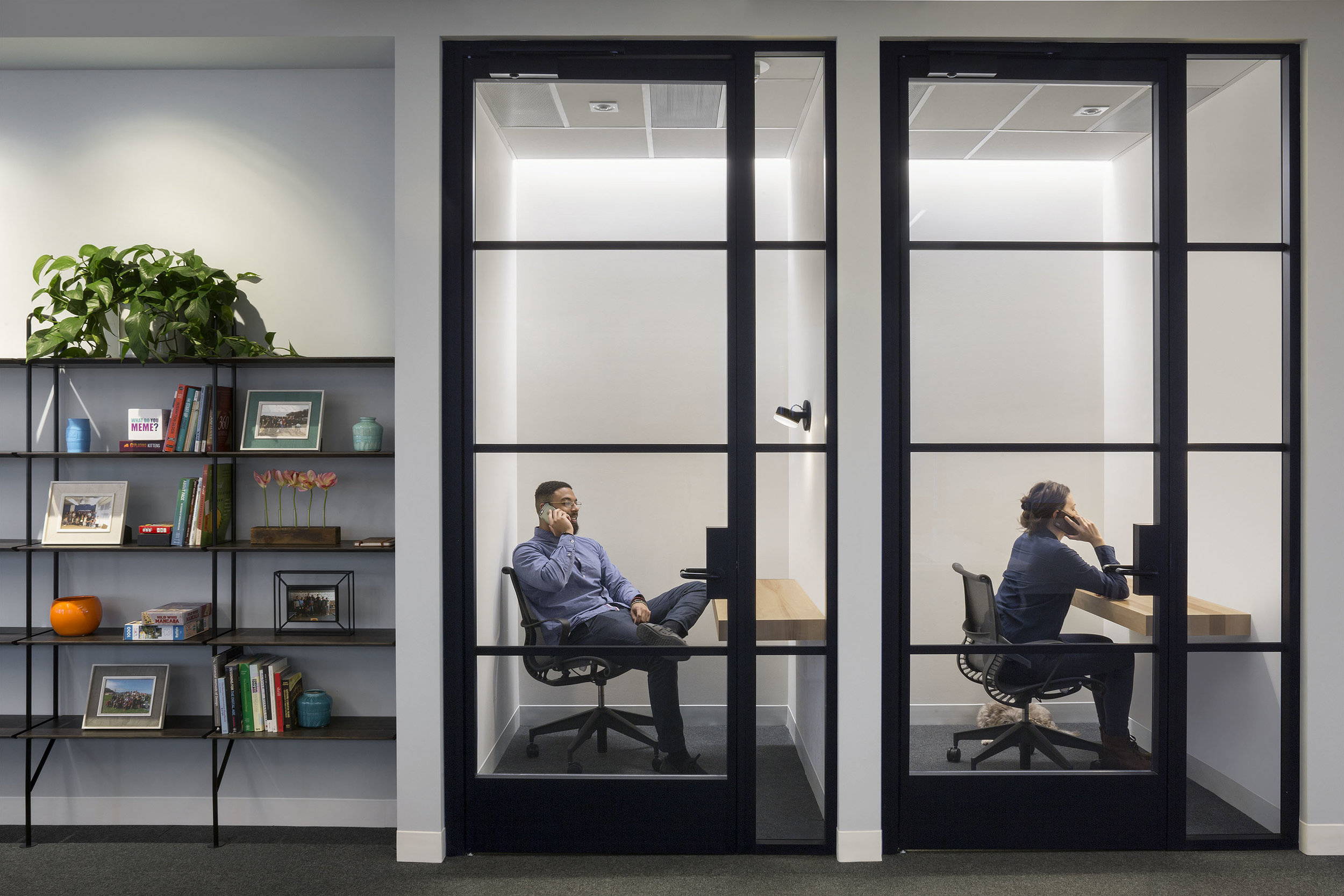 The new Weight Watchers San Francisco headquarters features a variety of beautifully designed meeting spaces, huddle spaces, a mezzanine which includes hoteling workstations, an impressive training facility, and an event space all powered by Crestron. Weight Watchers new technology is built to support their mission- critical applications. With Creation Networks as a trusted advisor, Weight Watchers has a secure and scalable platform that they can depend on.
"THE SUCCESS OF THIS INSTALL WAS LARGELY DUE TO THE COLLABORATION BETWEEN BLUE FOUNDRY AND OUR TEAM. THEIR INVOLVEMENT HELPED US AS AN INTEGRATOR TO COORDINATE THROUGH THE WAVES OF SOLUTION CHANGES AND BRING THE PROJECT THE NEXT LEVEL."
Ryan Pounds
Global Account Executive,
Creation Networks
Featured Products
Crestron DM Control system & Video and audio transport
3-Series™ Control System CP3N
10.1 in. Room Scheduling Touch Screen TSS-1070
AirMedia® Presentation System
NEXT STEPS
If your organization is ready to bring intelligent LED video wall technology to your new building, Creation Networks is here to help. We design, install and program state-of-the-art AV systems in businesses across California and nationwide. Contact Us Today
SUBSCRIBE TO OUR NEWSLETTER
Recieve our latest weekly releases, offers, guides and more.